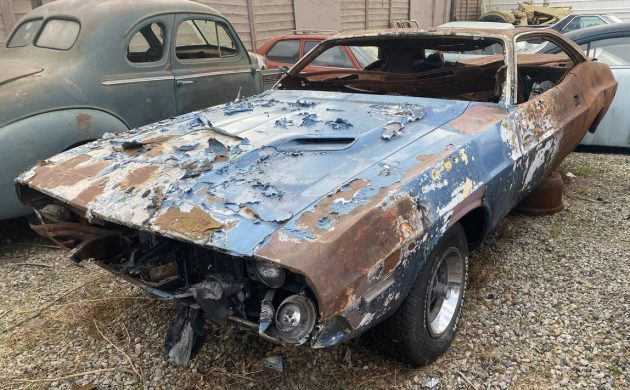 This is a low production 1971 Dodge Challenger. Out of 27,377 of the cars built in its second year, just 107 of them were shipped with a 300 hp, 383 V8 with 4-speed manual transmission. That's the good news. The bad news is that this car was involved in a garage fire and most of the auto was affected. While optimists may see restoration potential here, perhaps being a parts car is more realistic. Located in Moreno Valley, California, this Challenger is available here on craigslist for $6,500. Thanks, rex m, for finding this tip for us!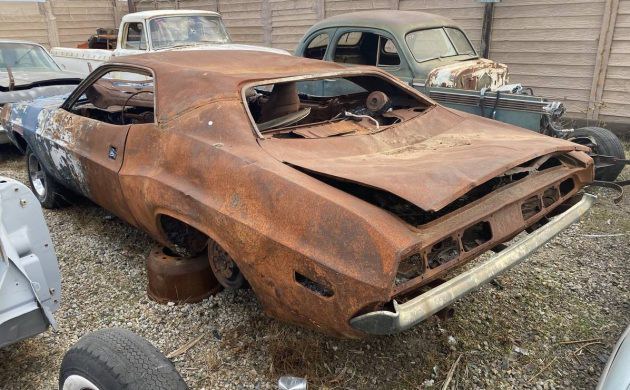 After a successful launch of the Dodge Challenger in 1970, sales dropped off considerably the second year. The same thing happened to the Plymouth Barracuda which shared the new E-body platform with the Challenger. While the Barracuda had been around in 1964 (the same month the Ford Mustang debuted), the Challenger came late to the pony car party. By the time it got there, the muscle car movement was starting to cool off, which also impacted sales of the compact-sized ponies. In 1971, Dodge built 18,956 Challengers with a V8 engine in standard hardtop trim, the number drops to just a few dozen equipped the way the seller's car is/was.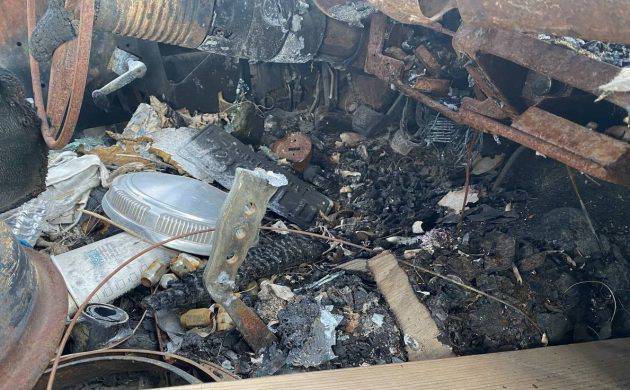 This Challenger is offered as part of a fire sale. No, not the kind where everything is discounted to move out all the stock, but an actual fire in the garage where this car lived. We're not told the condition of the car before the fire, but it looks as though little escaped its wrath. The seller does have some good news: the original engine and transmission were not damaged in the blaze and the hood and front fenders are not warped from the resulting heat. But the interior is toast (sorry, bad pun) and the roof and trunk lid actually look a tad melted. So, there are some parts that can be saved if you have a Challenger that needs these parts.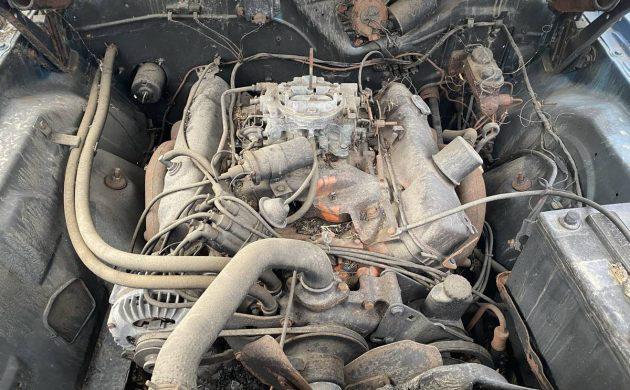 Whether someone would want to attempt a restoration on this car is another story. I'd have to wonder about the structural integrity of the car at this point. Hagerty pegs one of these cars in top condition is worth $35,000 and up. The car has a clean and not a salvage title, so presumably this car has not been processed by an insurance company. Its DMV history is also clean. The seller is willing to deliver within the California/Nevada/Arizona tri-state area.