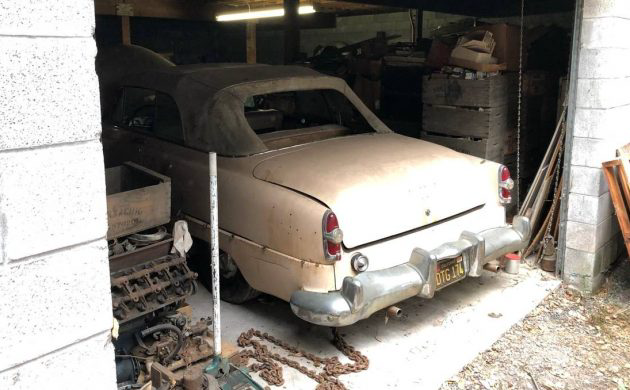 Chrysler sold nearly 100,000 cars for 1954 and the New Yorker Deluxe convertible was a small portion of that at 724 units. The New Yorker Deluxe was the top-of-the-line car at Chrysler in 1954 as the Imperial was another model year away. The seller found this one in a storage building where it's lived for the past 45 years. We don't see many images of the car, but it appears to have held its own. Santa Rosa, California is where the car is located and offered here on craigslist for $23,500. Thanks, Ikey Heyman, for your super-sleuth skills once again!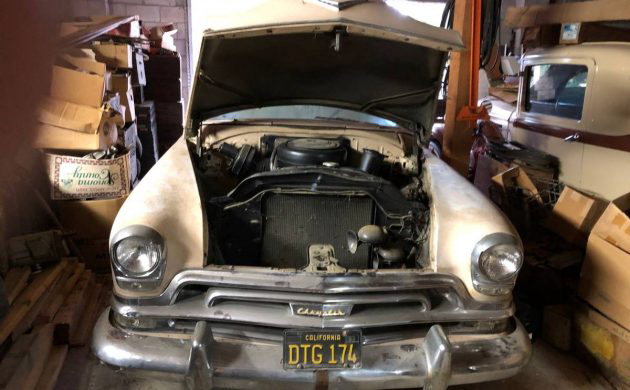 In 1954, the competition in the premium car segment was busy, with Chrysler facing continuing competition from Lincoln, Mercury, Cadillac, and Buick. The Chryslers were largely carryovers from the year before, but they would be all-new for 1955. They would be powered by the 331 cubic inch FirePower Hemi V-8. For 1954, the New Yorker's would be upgraded with a 4-barrel carburetor and dual exhaust, which increased horsepower from 180 to 235. Adding more power to New Yorker helped Chrysler sell 25% more of them than in '53, yet '54 was a recession year.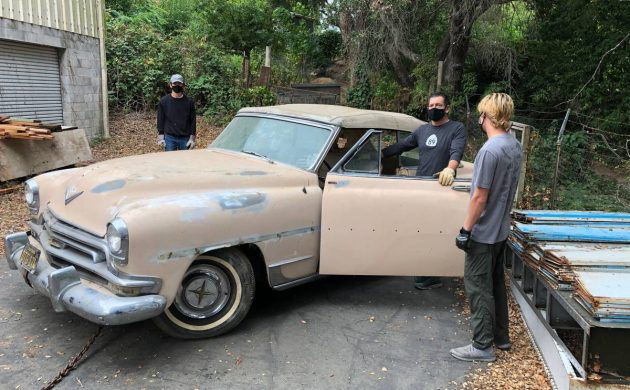 It's always great to find a car with a story, and this 1954 New Yorker Deluxe convertible has one, but its mostly about registration lineage. The car's history seems to be all in California, beginning with registration in Hollywood in 1957. It must have changed hands and was in Forestville in 1959. In 1961, the car obtains the Black California plates that it still wears today. In 1975, the most recent owner titled the car and it's lived at the same address since them, presumably under wraps for all these years.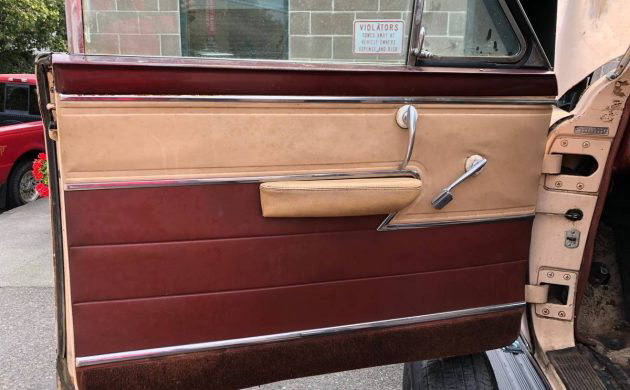 The seller tells us the odometer reflects 51,000 miles and believes the number could be accurate, although it not documented. It retains its factory engine, but there's no indication if it runs. We're told its rust-free and the photos seem to support it. The Tahitian Tan paint job looks original and has its flaws, which adds to the appeal as they're only original once. There appears to be some chrome trim missing that we hope is still in the garage.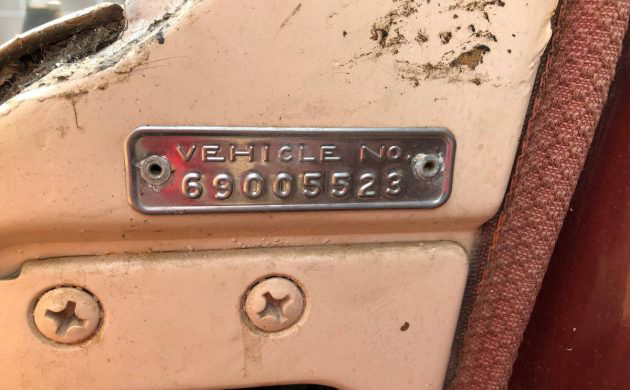 Hagerty suggests a top-line example of one of these cars tops out at $30,000, but that's for a standard hardtop rather than a Deluxe convertible with the more powerful motor. So, this 1954 ragtop should be worth extra bucks, but it's going to need anything from a new paint job to a full restoration. The seller's asking price doesn't leave a lot of room before the buyer would be upside down on the restoration. Thanks to Wild About Cars Online for everything you wanted to know about the 1954 Chrysler but were afraid to ask!