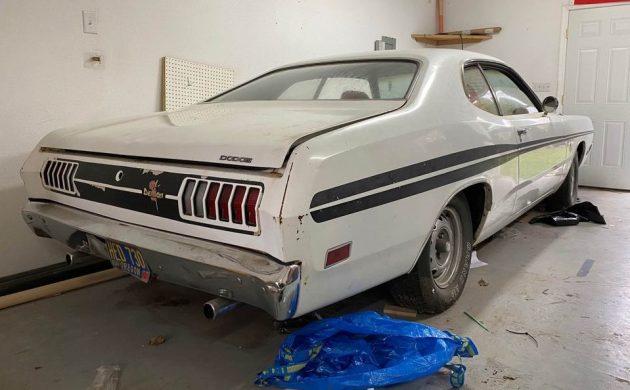 The Demon was Dodge's version of the Duster fastback that Plymouth introduced in 1970. A year later, Dodge joined the bandwagon using the front clip from a Dart Swinger, different taillights, and Demon graphics to distinguish between the two. The one is the flashy Sizzler version, which was dressed up to look like a Demon 340 but without the hot little motor. This '71 Sizzler is located in Troutdale, Oregon and will need some work to get back on the road. It's available here on Facebook Marketplace for $10,500 OBO.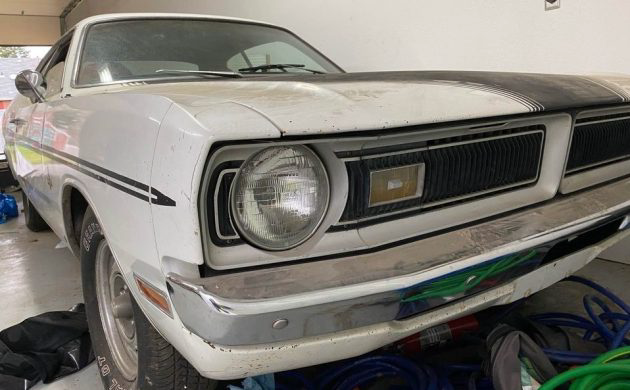 Dodge's Demon Sizzler was conceived to appeal to buyers who liked the aggressive looks of the Demon 340 but didn't need or want the performance motor. The solution was the Demon Sizzler, dressed out with a more radical grille, Rallye wheels (without trim rings), hood scoop and blacked-out hood and striped side panels. But the car came with either a Slant Six or 318 V8. Open the doors and the car came with full carpeting, cloth or vinyl seats and even a padded steering wheel.  Out of 70,000 Demons built for 1971, about 10,000 were 340s while Sizzlers numbered at least 1,200, according to the seller.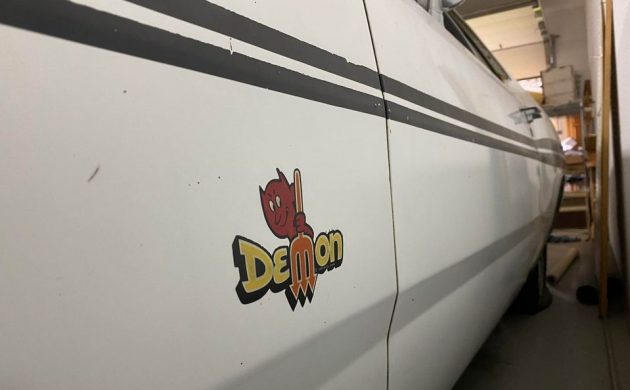 This '71 Demon is a project that needs a fresh set of hands to move it forward. The seller tells us that tag code A59 makes it a Sizzler, which was produced for about seven months the car's first year. However, the tag has been removed from the automobile for unknown reasons (rusty cowl behind it?). The body looks straight with a trace of rust here and there. Fresh paint and new stripes would do wonders to improve the looks of the car.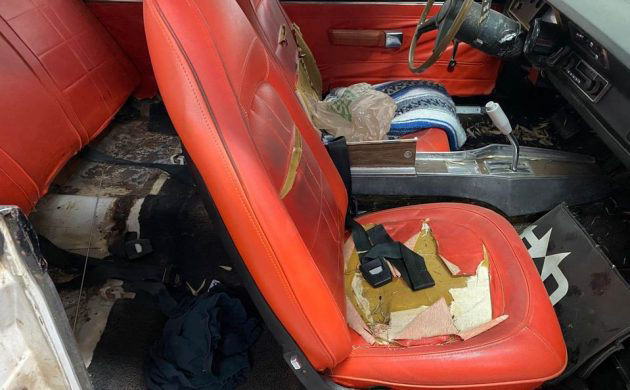 Most of the next phase of effort may lie with the interior, where the upholstery and door panels have about had it, although the dash pad looks good. The seller has a replacement rear seat since the original was removed from the car. We're told the machine has 100,000 miles on it, which would explain the condition of the innards. There is a collection of parts that will come with the car, some that were taken off and the rest perhaps replacements.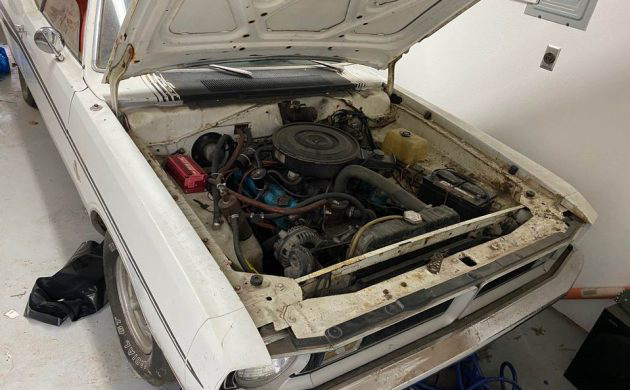 The 318 cubic inch V8 was one of the two powerplants available in the Sizzler. We're told the engine turns over, but there wasn't enough juice in the battery to seal the deal. There is TorqueFlite automatic with floor-shift present and an aftermarket tachometer, but nothing was modified to install it. The car has been off the road for 10 years and has had some tinkering done from time to time. The seller has the factory air conditioning unit that would go under the dash but doesn't know if it still functions. A lot of time and money equals the reason for selling this Dodge. Anyone up for a Mopar restoration?