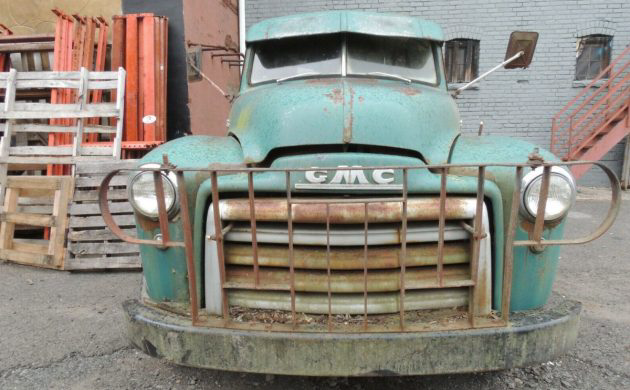 This subject is tough to identify. The seller lists it as a '47 GMC "Farm Truck" but there is no further descriptor or VIN provided and it would seem a challenge to do any real farming with just a cab and chassis and no cargo bed. Research indicates that this truck is probably at least a GMC 3800 (the hood badge is illegible) but it could be a higher rated capacity model. There's not a lot here to see but let's check it out anyway. It is located in Plainfield, New Jersey and is available, here on eBay for a BIN price of $2,175; there is a make an offer option too.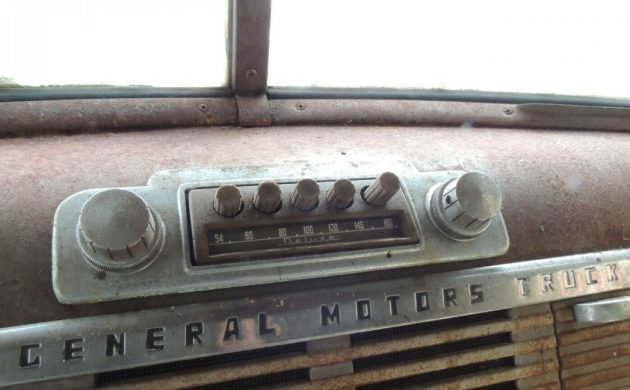 GM's new "Advance-Design" Chevrolet and GMC trucks were introduced in 1947 and were notable for being the first GM trucks to offer an in-dash radio, something that this example has, but that's about it. The Advance-Design trucks were a very successful run for GM and they continued, in production with continuing improvements, through 1955.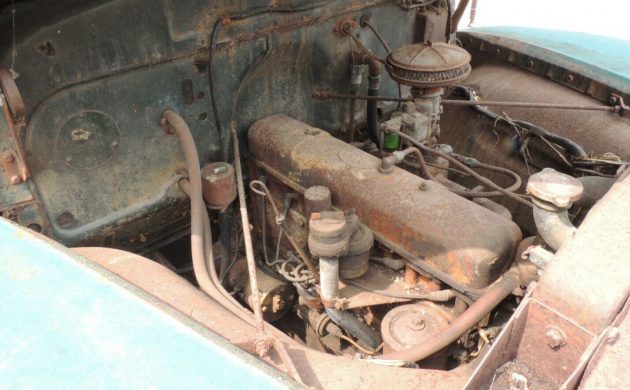 This truck may or may not have been used in farm service; without a rear bed, there is no way to tell what its purpose in life was. The seller states, "ENGINE & DRIVE TRAIN SOLID. DO NOT KNOW IF VEHICLE RUNS. AS-IS! AS-IS! AS-IS! AS-IS!" Well, if it is not known if it runs, it's tough to make a claim about a "solid" engine, which should be a 90 HP, 216 CI, either a 248 or 270 CI, in-line, six-cylinder prime mover, the listing does not state specifically.  It doesn't appear to have run, however, in many moons. You gotta love the mileage statement, "MILEAGE NOT CONFIRMED, MAY BE MORE, ODOMETER READS 24995". I'd bet on the "may be more" part. But hey, it's got a newer muffler!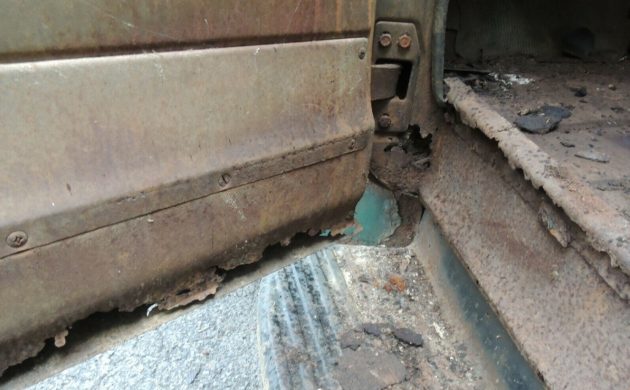 As for body integrity, we are advised, "some rust in the usual places", not sure how that translates with an Advance-Design truck. It seems to have surface rust, and a whole lot more, all over the place so "all over" must be typical. We are told that all of the window glass is intact but at first glance, it doesn't appear to be particularly useful as it seems fogged and scratched. I have to admit that the windshield sunshade is a nice addition but it is not believed to be original to this truck, not that it matters. And then there is the entire issue of what to do with the open rear frame – the world is your oyster, I guess.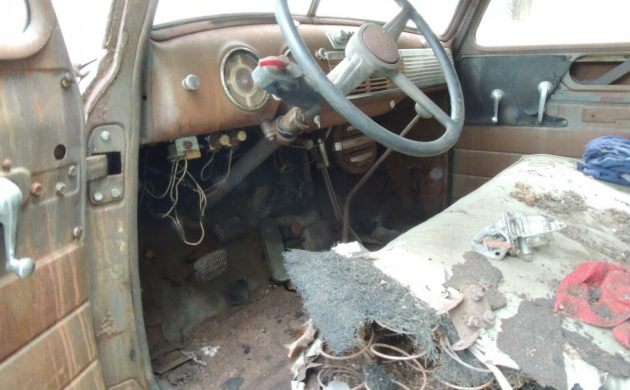 Inside, the original seat is supposedly in good shape; maybe the backrest, the seat cushion is laughable unless you like spring marks in your hind-side. We're told that the dash instrument cluster is good – no, it's not. The rest of the interior is a tangle of rust, wires, trash and missing door cards. Do you think that radio works?
This is a quick flip, it's advertised as, "TRUCK AVAILABLE IN OPEN PARKING LOT- EASY CAR CARRIER ACCESS". It almost seems like a cry to come take this thing I found off of my hands. Oh, and there is no title and the ID plate has been removed (an effective way to abandon a vehicle). Let's reverse roles, I usually try to find a silver lining in every vehicle that I review and am frequently told, "What, are you nuts?" Well, there are no silver linings here that I can find, but I'd love to hear from our readers with their suggestions as to what to do with this "farm truck". You do have suggestions, right? (please keep it clean)