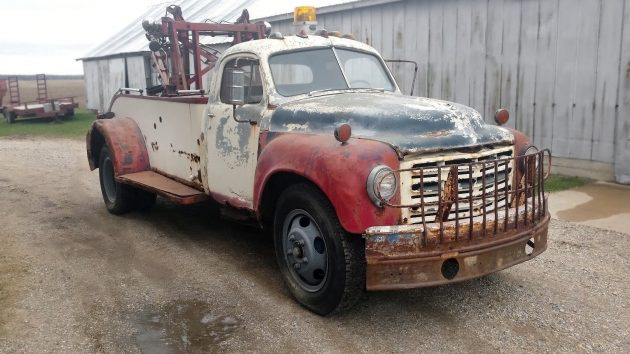 You, you.. Holmes Wrecker, you! This very cool and stylish truck is a 1949 Studebaker 2R17 with a Holmes 515 Traffic Master Wrecker on the business end of it. It's in Cadillac, Michigan, which is somewhat coincidental and if you read a bit further I'll explain why. This wrecker is listed on eBay with a current bid price of just over $3,000 but the reserve hasn't been met.
1949 was the first year for the 2R Series for Studebaker and they made them until 1953. The 2R17 is a 2-ton truck and they also made the 1 1/2-ton 2R16 in the medium-duty line. The light-duty trucks were the 1/2-ton 2R5, the 3/4-ton 2R10, and the 1-ton 2R15. There is no mention what the wheelbase of this truck is but Studebaker offered four of them from 131 up to 195 inches. This particular 1949 2R17 Studebaker wrecker looks pretty solid overall, but it has a bit of rust that will need to be repaired. Both rear fenders are banged up pretty well as are the running boards. I'm assuming that whomever buys this great-looking truck will want to restore it to like-new condition so they'll need to bring their welding skills to the table.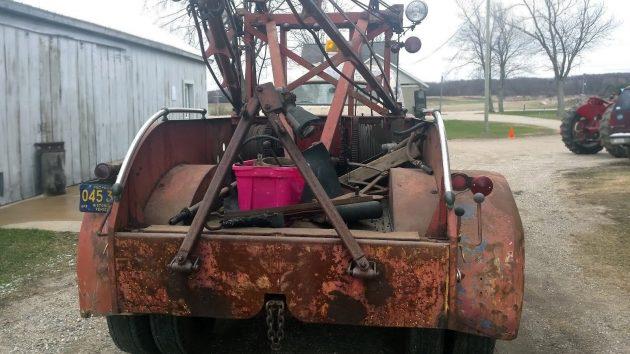 This is a Holmes 515 Traffic Master and this rig was a company tow truck for a Studebaker dealership in Pennsylvania since it was new. The seller is only the "2nd titled owner." A gentleman named Ernest Holmes, a mechanic, was the mastermind behind the modern tow truck. In 1916, he and several other men spent eight hours getting a Model T out of a creek bed and when he got back to his shop he got to work. An already-rugged 1913 Cadillac was outfitted with a pulley, crane, and outrigger system and after refining it, Mr. Holmes had it patented in 1917. He went on to invent several important devices that are still in use today.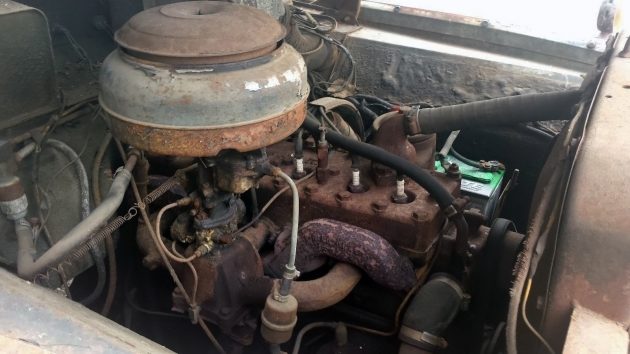 The power for this truck comes from this 245.6 cubic inch inline-six with 102 hp. That may not sound like a lot of power but the standard 4-speed transmission, with a super low 6.4:1 first gear, should be able to handle pulling away from a stop sign with a load on the back. There is no mention as to if this truck has a 2-speed rear end or not, and there are also no interior photos at all, unfortunately. This is yet another vehicle that I have absolutely no need for, but I still want it! I think it would be great to restore it and have it at car shows with a classic car on the back, that would be a pretty powerful display for a powerful truck. How would you use this great wrecker?