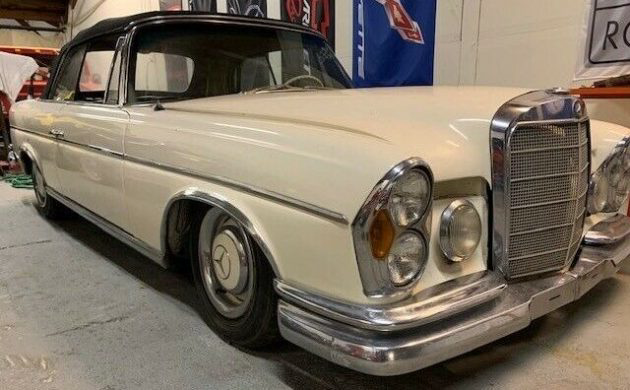 Oof – you hate to be the guy that paid full retail for what he thought was a genuine Mercedes 300SE convertible, only to find out the title claims it was originally a coupe. The seller is pulling the plug on this project, which he purchased thinking it was the genuine article. It may still be – he's had a few experts check it out, and they claim it looks correct for a factory convertible – but the title still says otherwise. Is it worth restoring? Some bidders seem to think so, as it's currently at $21,300 here on eBay with the reserve unmet.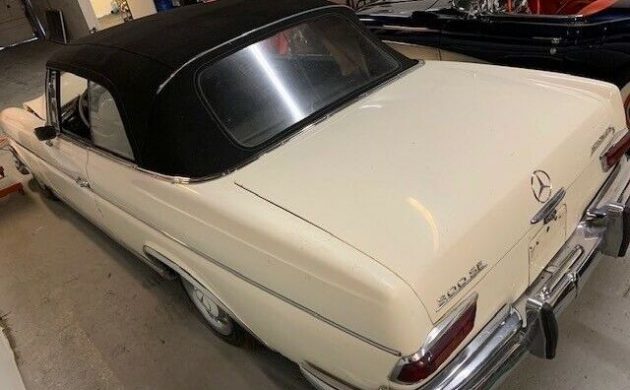 I don't know enough about the genuine article to say one way or another whether this 300SE left the factory with a folding roof, but I do know they are among the more desirable Mercedes of this generation. The seller claims it was a running example before the water pump froze, and that it's "…not a rust bucket." The hydraulic suspension does work, but as you can see by the photos, it loses pressure after a few days and collapses onto its belly. That's pretty typical for Mercedes of this era that haven't been previously restored.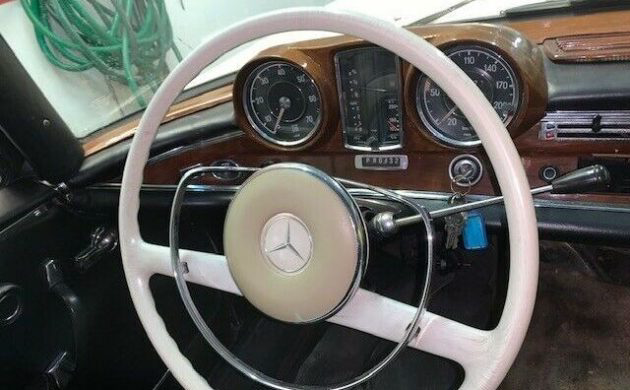 Even if it is a conversion, the car itself appears to be in nice shape, with a clean interior featuring seating surfaces in good order, wood trim in presentable shape, and a steering wheel with no cracks. Of course, in addition to the questionable status as a coupe or convertible, the owner claims he was fooled in another major way: there are no identifying numbers on the right-side frame rail, which he further speculates may have been replaced at some point. The disclosed issues aren't deal breakers on an older car, but if the seller paid for what he believed was a genuine convertible without significant repairs – not good.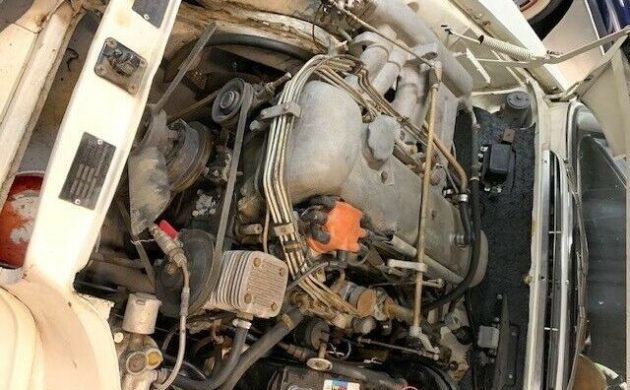 The engine is said to come with the parts needed to get it running again, including a rebuilt radiator. The water pump is still frozen, so that's on the next owner to sort out. The difficulty here is determining what a reasonable price is, because every owner henceforth is going to have the same problem of owning a convertible with questionable provenance. However, I have to believe a call to the Mercedes-Benz Classic Center in California would clear up any doubts as to this car's history, and would allow the next potential owner to properly assess what a fair bid or offer would be. Would you take a chance on it?