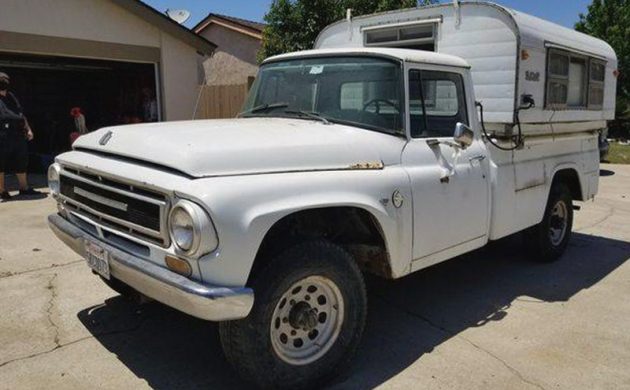 This is another one for Scotty G's "Good Buy or Good-Bye" series. This truck has a lot going for it in my world. It has all four wheels scratchin' it out for traction on or off-road, it also has a 5-speed manual transmission, a V8 engine, and dual gas tanks. As if that wasn't enough, it has a vintage Alaskan pop-up camper on the back! This 1968 International 4×4 camper is posted here on craigslist in the beautiful Sierra Madre, California area, a perfect location for this cool camping combo. The seller is asking $5,000 firm. Thanks to Rocco B. for sending in this tip!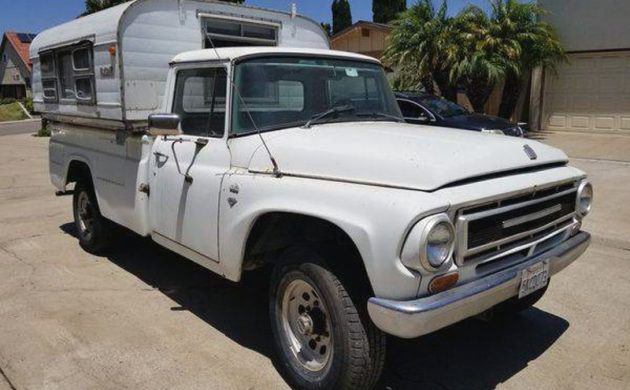 I really like this truck and camper. Other than not having automatic braking, lane-keep-assist, and heated and cooled cupholders, it really has it all. Just kidding about those things, of course, humans didn't need those Kardashian-like features back in the good ol' days. We just barely had a lap belt and a padded dash for safety items and an AM radio with a single top-o-the-dash speaker was about as good as it got for fancy amenities in 1968 unless you were Elvis.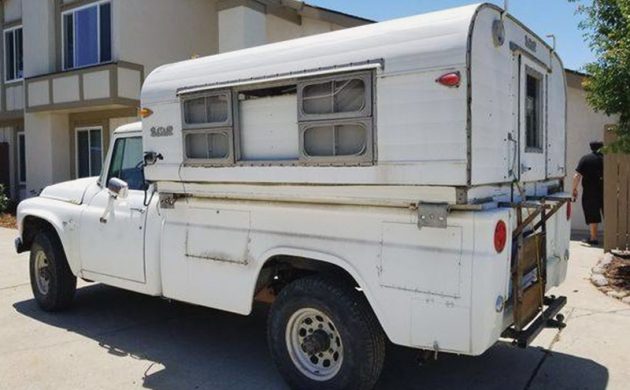 I originally thought that those squares were part of a utility box on this International and they are on both sides so maybe they are some sort of hinged panel? The photos are pretty small so you can't really zoom in on them without major distortion. I would prefer a utility box, but this one looks pretty solid. In fact, the whole truck itself looks solid other than a few visible rust spots. The seller has it listed as a 1968 1200B so something is a bit off, by exactly one year. It's either a 1967 1200B or it's a 1968 1200C, as the B-series trucks in this era were only made for 1967. Maybe it was made in late-1967? Who knows, and, as always with craigslist ads, there is no VIN listed.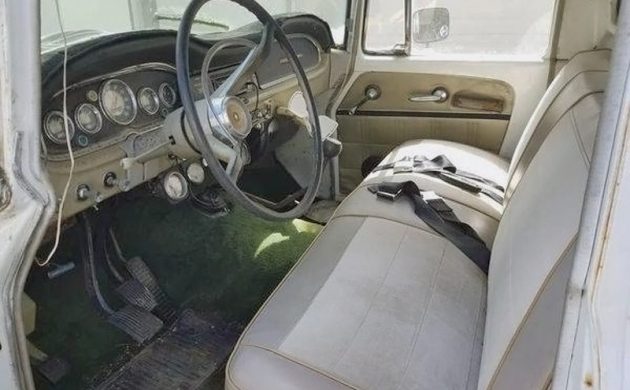 Sadly, and again more common than not with craigslist ads, there is no engine photo but they say that it's a big V8. It should be International's 266 cubic-inch V8 with around 155 hp. This truck has been in the San Diego area with the same owner since new and they just bought it from the original owner's son. The interior looks great but the clutch pedal seems to be a bit off. They do say that they're unsure about the condition of the clutch and it needs brakes so the next owner will have a few things on the to-do list.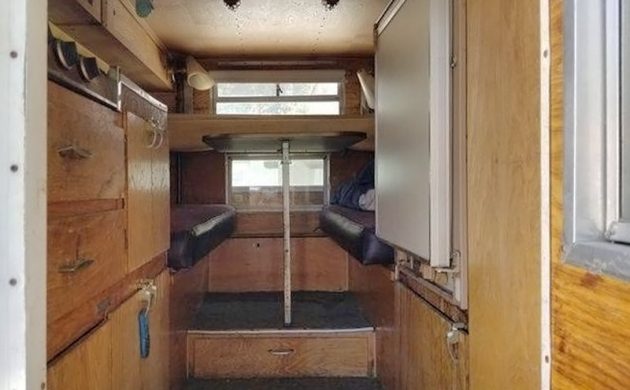 Maybe my favorite part of this whole combo is the great Alaskan pop-up camper on the back. This is it for photos, but it looks like there's a stove and also an icebox or refrigerator and it appears to be in nice shape. As a nerdy kid, I used to read Camper Coachman magazines and the ads for these Alaskan pop-up campers were so cool, they were usually on the back of a late-60s pickup, next to a stream or in the mountains and I've wanted one for literally 45+ years. I would get everything working like new and then just maintain it and enjoy it. How about you? Good buy or good-bye? You know my vote on this rig.
Have something to sell? List it here on Barn Finds!