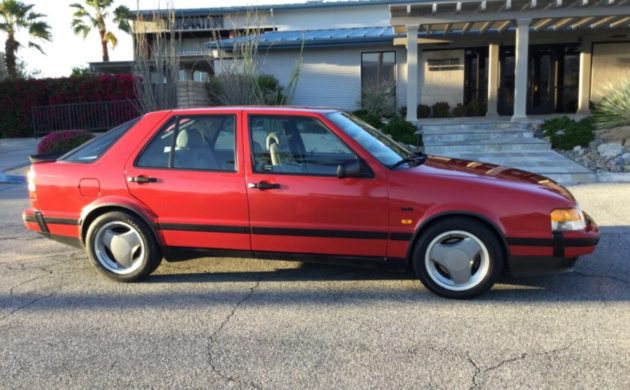 Though it might not be the most sought-after Saab, the 9000 Turbo is a quirky, yet classy vehicle that offers a fun driving experience. This particular 1992 Saab 9000 Turbo is likely one of the sweetest remaining examples of this 5-door sedan, and it's available here on eBay.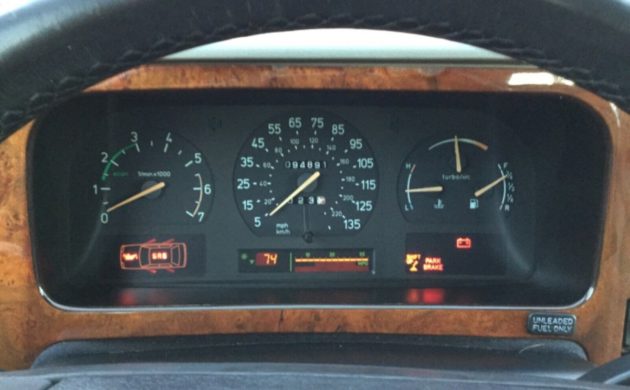 This Saab is available in Indian Wells, California with a clean title. The seller recalls how they first encountered the vehicle in 1994 while on vacation in Los Angeles, California, and they were awestruck by the combination of the Talladega Red exterior and Taupe (tan) interior. Recently, the seller tracked down the vehicle, and the advertisement details a thorough list of maintenance performed by the seller.
In addition to the maintenance, the seller includes a variety of new Saab parts with the sale, such as a factory wheel, throttle body, electronic gas pedal, and more. There are also interesting pieces of media that pertain to the vehicle, such as a press kit and brochure.
Undoubtedly, the Talladega Red exterior color is an eye-catching one, and the car is in remarkable shape. The seller mentions that all of the body panels have the original VIN tags and also that there is no evidence of any accidents in the vehicle's history, but they did repaint the hood and rear bumper.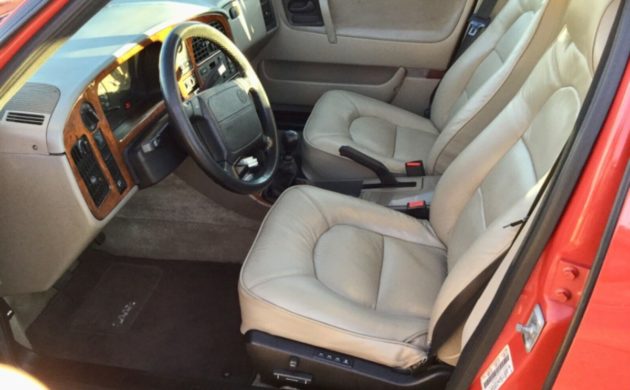 Inside the cabin, you'll find an unbelievably clean Taupe interior. This seems to have been the feature that attracted the attention of the seller; before seeing this example, they had only seen Talladega Red 9000 Turbos with either light gray or dark gray interiors. Everything inside the vehicle works well, including all of the lights, power functions, and the factory stereo system.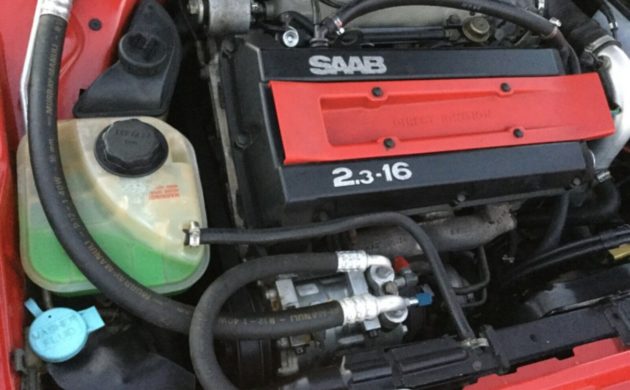 There is a 2.3-liter turbocharged 4-cylinder engine under the hood, which pairs to a 5-speed manual transmission to drive the front wheels. The combination has 94.890 miles on it, and the seller notes that the car drives incredible.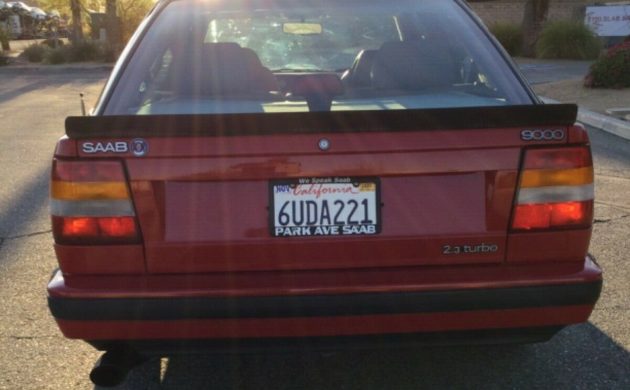 At the time of publication, bidding for this 9000 Turbo is at $5,000. Would you join the bidding for this survivor-quality Saab?