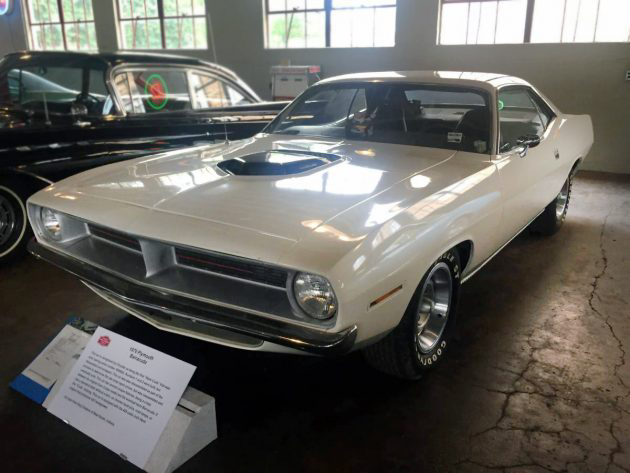 Are you a trust fund baby? Or, maybe you just sold a few thousand shares of Google or Apple stock, or just sold your business? If so, this 1970 Plymouth Hemi 'Cuda may be for you. This low-mileage original can be found in downtown New York, New York on Craigslist with an asking price of a mere $3,000,000 or best offer! Thanks to Doug for submitting this find!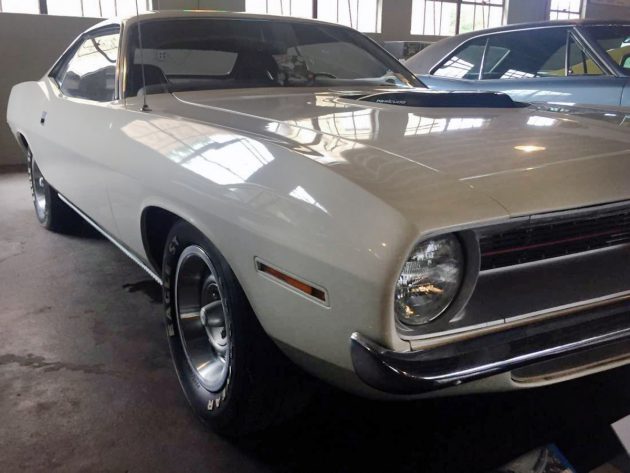 I don't know about you, but any time that I sell a car for $3,000,000 (or, $3,000) I like to detail the heck out of it and take thee best photos possible. I must be different than this seller, who seemingly just drove the car through a field and didn't even bother to clean the tires, let alone vacuum the interior. The term SMH (shaking my head) was invented for just this sort of thing. I guess, when a person is selling numero uno, as in the first E-Body Hemi 'Cuda ever made, they're pretty confident that such frivolities as actually cleaning the car go out the window. Someone will buy this thing, probably somewhat close to this price. Prices have dropped for Hemi 'Cudas in the last few years, but the first example made is always a good buy at almost any price. Actually, as a clarification, this car was the 3rd example made as the VIN shows, and it was never intended for sale to the public, supposedly.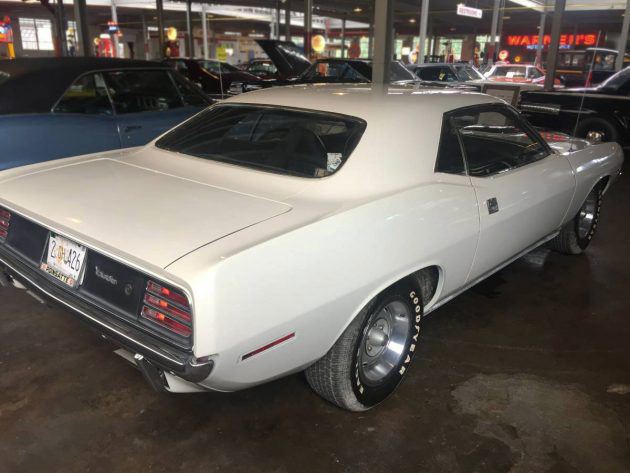 See what I mean about the tires? And, the cut-off camera-phone flash photos?! Come on, this is a $3,000,000 car, or thereabouts, give it some love, seller! We want to know that you care about this car and the rest of your vehicles. At least bring in a tech-college photo student and pay them $500 for some decent images of this thing. For $3,000,000 I expect to see someone lying on the floor with a toothbrush and a box of Q-Tips going after this car. Galen Govier must be spinning in his.. wherever he is, just knowing that this car is out there somewhere. We should all take up a collection and get this for him! Who's in?!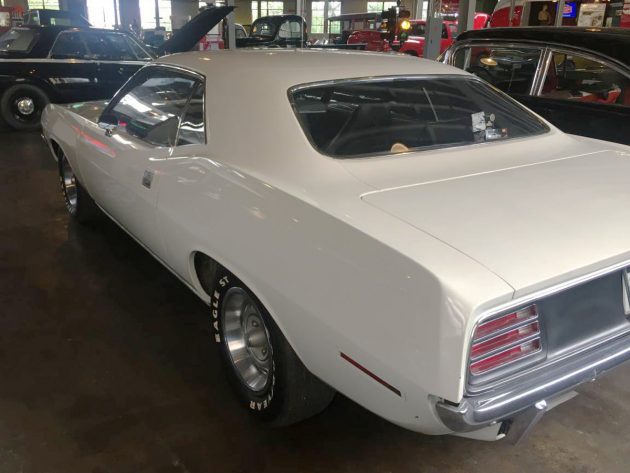 1970 was the first year of the smaller-but-wider E-Body Barracuda and, as always, the first (or, third?) car off of the line is the one that you want if your father owns several skyscrapers and/or a national construction business and sent you to an Ivy League University. Or, better yet, if you made your own fortune and you paid for your own college like I did, other than the fortune part.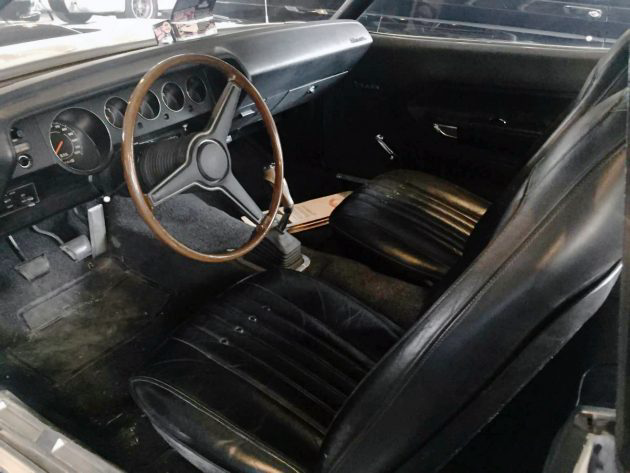 This car checks pretty much every box other than not being a convertible. The first E-Body Barracuda/'Cuda must not have been a convertible, though. The wrinkles on the driver's seat and the wear on the silver dash/gauge trim seem to show more mileage than the 17,800 that's shown on the odometer. Age has a way of messing with things, as anyone over 47 years old will attest to. I have never experienced as much disappointment in the quality of photos for such a high-priced vehicle before. I truly do not understand what was going through the seller's mind on this one. But, this won't be a buy-sight-unseen-and-use-PayPal car, the next owner will fly in and spend a day or two checking this one out personally. Seriously though, at least have someone vacuum it out before taking photos.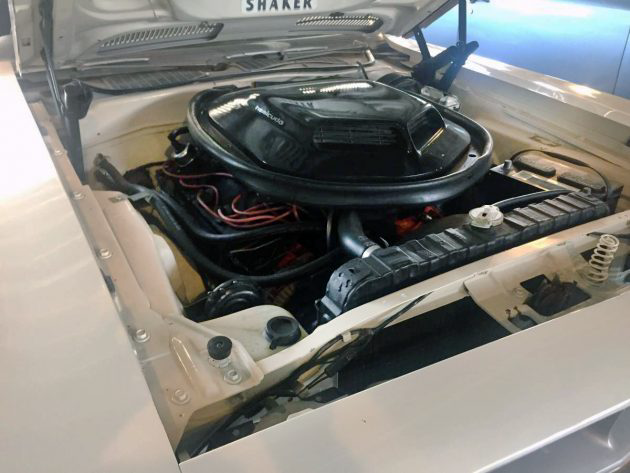 Hagerty lists a #1-concours 1970 Plymouth Hemi 'Cuda as being valued at $323,000. Ha, that'll get you exactly one ride around the block in this car. This same car was for sale in 2011 for $3,200,000 but whether it was with the same seller at that time or not, I don't know. They say that it was a prototype never intended for the public. Mecum sold a 1970 Hemi 'Cuda convertible for $2,675,000 back in January of 2016 – 1 of 5 produced in 1970 – so prices can get up there for rare models. The 425 hp 426 V8 hemispherical engine is, of course, what all the hype is about. This isn't the 198 or 225 slant-six that were available in the base Barracuda, this thing screams. Whether it'll scream off of the showroom floor is another thing. What do you think about this car? Is it worth even close to $3-million in today's market?