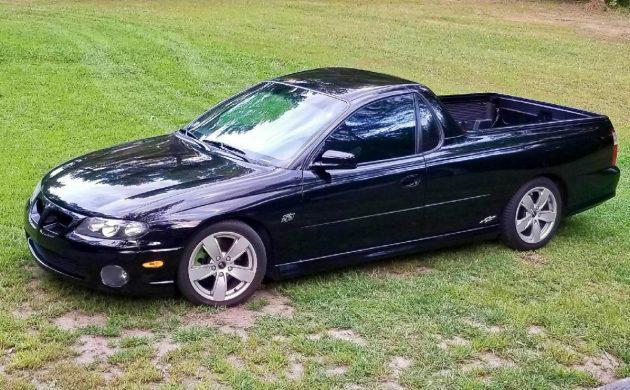 By conventional wisdom and research, we know that Chevrolet discontinued the El Camino at the conclusion of the 1987 model year. But Holden, GM's now closed Australian subsidiary, constructed what they referred to as the "Ute" short for "utility" for years, right up to the time that they exited manufacturing operations in Australia. Endowed with GM powertrain pieces, the Holden Ute was the modern-day El Camino that many of us in the states wanted but could not have. This example has an interesting story behind it and it will take some explanation, so let's proceed. Located in Lynnfield, Massachusetts, this Pontiac Ute is available here on eBay for a current bid of $18,500, one bid tendered so far.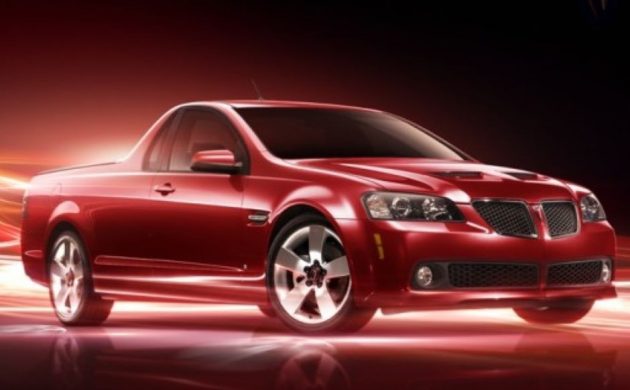 Pontiac's "Sports Truck" 2009 Prototype
The story is a bit confusing in terms of branding so let's set that straight. This Pontiac/Holden started life as a Holden vehicle. It was imported into the U.S. where it was converted to Federal Motor Vehicle Safety Standards (FVMSS), had a 2004 Pontiac nose piece grafted on in place of the original Holden piece and is now titled, in Massachusetts, as a 2004 Pontiac GTO (the listing states the year as "1904", probably a fat-finger typing error). The listing also references the brand as being a Chevrolet but since this vehicle is titled as a Pontiac GTO, a Pontiac brand it will be. What this half truck/half passenger car looks like is the nascent 2009 Pontiac "Sports Truck" that was built as a prototype but never made it to production before Pontiac had its plug pulled.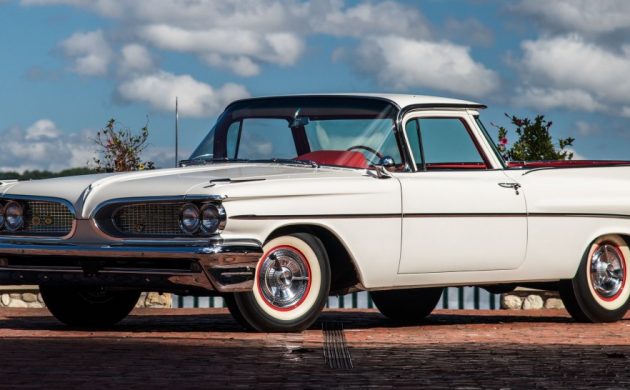 It's interesting that Pontiac went with Sports Truck for the prototype, as they had already built a car-based pickup prototype back in 1959. That one was named the Catalina Safari pickup but is often referred to as the El Catalina. Perhaps they didn't want to tie the new truck back to a long-forgotten relic, but it sure would have been a great call back to the height of Pontiac design. You can read more about the El Catalina here on Hemmings.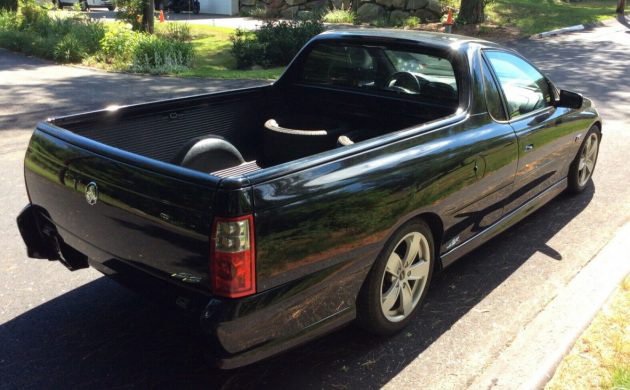 Many of the FMVSS mandates are hidden from view but there is the assumption that this Ute has been converted from RHD to LHD. Holden's were designed with that modularity but it is still a huge undertaking. This 49K mile example shows beautifully, the major exterior modification being the swap from the Holden front cap to the GTO version. The 2004 Ute was based on the Holden Commodore, while the 2004-2006  GTOs are Holden Monaro derived but the nose conversion has worked well. Body panel fit and finish appear to be fine as is the lustrous black paint hue. To further add to the brand confusion, this Ute has a Holden badge on its tailgate and SS emblems adorning the tailgate and lower quarters.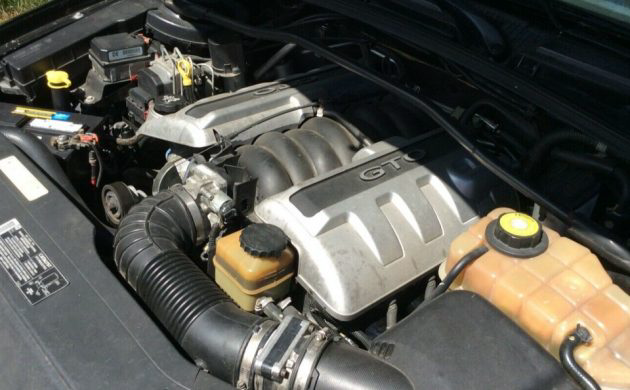 Power is courtesy of a GM, 5.7 liter, "LS1"  V8 engine, developing 350 net HP – the standard powerplant for the 2004 GTO. Transmission duties are handled by a GM four-speed automatic unit. The seller claims that this Ute "runs and drives great". It is equipped with four-wheel disc brakes, a new battery and is ready to go. Also, all of the power accessories work as designed.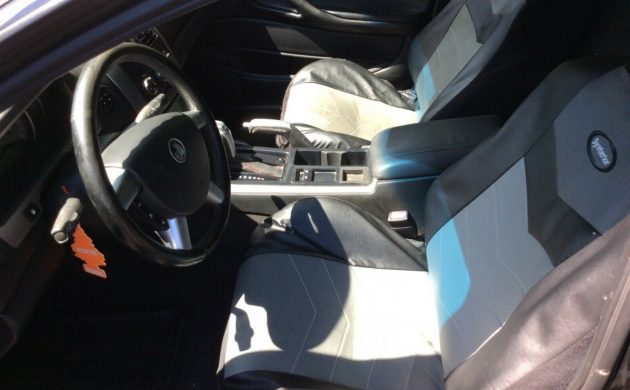 The interior looks like half of a 2004 Pontiac GTO, and with good reason. The interior looks OK but the seats have something going on with their covers, they are wrinkled and misfitting. They actually look like aftermarket covers that have been placed over the original upholstery – not sure what's up with that but it detracts from the interior's original quality construction. Charcoal gray, black and gray were the typical shades used in 2004, as they still are today, in so many different makes and models.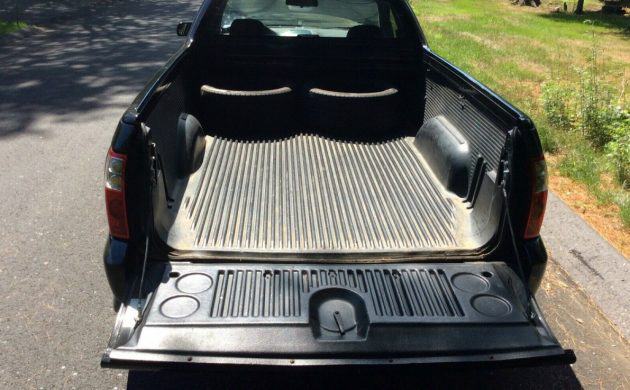 Finally, note the cargo bed, it has a modern plastic liner in place which makes it completely functional. I don't know how many El Caminos I have looked at that have perfectly restored beds, they look great but are completely relieved from any viable cargo hauling.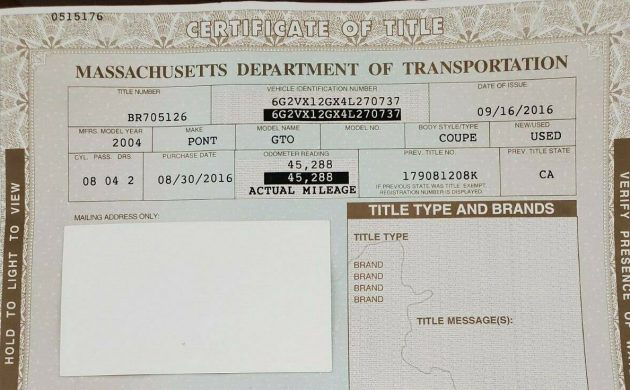 The pros? A unique GM based sports truck with GM powertrain components, not one of a kind in the U.S., but not far from it. And one of the biggest pros? There is a legitimate title in existence, a challenge for "foreign" made vehicles, under the age of 25, that don't comply with FMVSS. The cons? Model-specific body components/hardware that will be increasingly difficult to source now that Holden as gone the way of Pontiac. Nevertheless, if you are interested in an El Camino but are looking for something with a slightly different twist, this may be your truck.