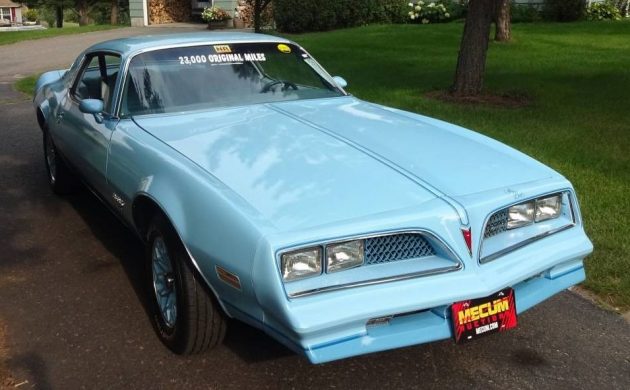 The Firebird "color bird" series was an attempt by Pontiac to capture buyers that would not typically have considered parking a Firebird in their driveway. Pontiac made no secret of the fact that the "Sky Bird" was firmly aimed at female buyers, which sounds pretty sexist by today's standards. However, people did buy them, along with the subsequent Red and Yellow special editions. This 1978 Sky Bird is in excellent condition and has a genuine 24,000 miles on the odometer. The 87-year-old owner is suffering some health issues, so he has decided that the time has come to part with this Pontiac. Located in Eveleth, Minnesota, you will find the Firebird listed for sale here on Craigslist. All you need to do is to hand the owner $19,500, and you can be driving away in a tidy classic. I have to say thank you to Barn Finder Ikey H for spotting this beauty for us.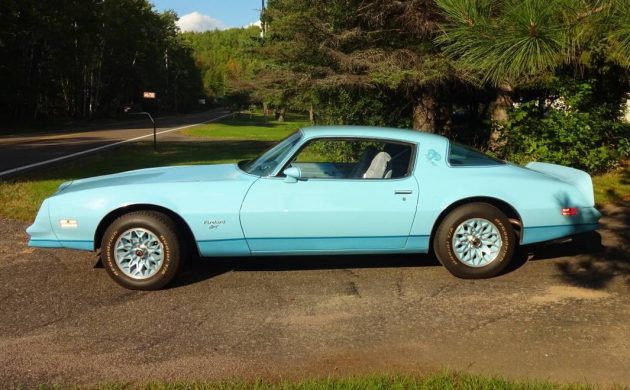 The Sky Bird Package was a creative piece of marketing and was only available on the Firebird Esprit. The option would cost a mere $418 if the buyer specified cloth seats or $391 with vinyl. It didn't bring any performance improvements, but it did include a significant number of cosmetic enhancements. These included Lombard Blue paint, with a Code 58 Blue lower body highlight. Buyers also received alloy wheels with Lombard Blue highlights, unique stripes, and distinctive "Sky Bird" decals on the rear pillars. This Sky Bird retains all of those features and is in impressive condition. The owner believes that the paint is original, and if it is, it has held up well over the past 42-years. Rust is not an issue, with the owner describing the condition as being excellent. All of the stripes and decals are in good condition, while there are no visible issues with the glass.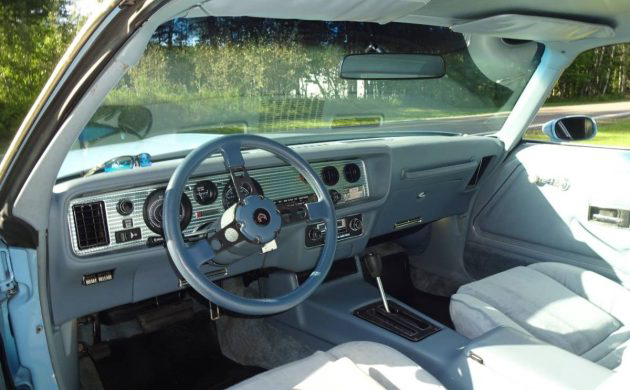 This Sky Bird features blue cloth seat upholstery, the correct blue-rimmed Formula wheel, and the blue custom seat-belts. The theme of immaculate presentation continues when we look around inside the vehicle. The seats have managed to avoid all of the wear and staining issues that can plague this upholstery, while the plastic pieces are faultless. There are no apparent issues with the carpet, and it looks like no-one has ever sat in the rear seat. As well as the previously mentioned items, the Pontiac comes equipped with air conditioning, cruise, a tilt wheel, and an AM radio.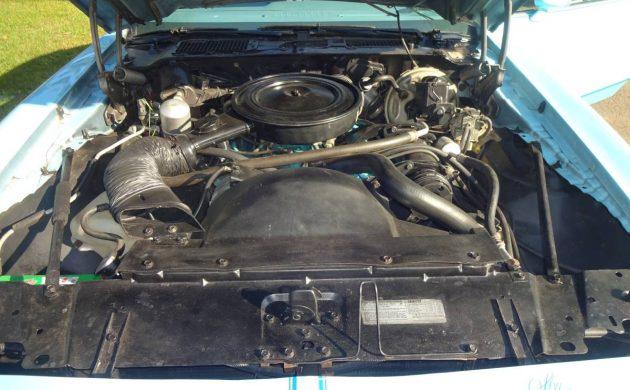 Pontiac's record-keeping during this period wasn't the greatest, so there is some question as to how many examples of the Sky Bird were built. The general consensus seems to be that around 4,000 cars were produced, but this number varies wildly from one source to another. What is generally accepted is the fact that only a limited number were built with a V8 under the hood. That is what we find here, although it is anything but a fire-breathing monster. This is a 305ci V8, producing 145hp. The vehicle also features a 3-speed automatic transmission, power steering, and power brakes. Performance figures are all that you would expect with that sort of power onboard. The ¼ mile journey takes 18.9 seconds, while the Pontiac will wind its way to 119mph. With such low mileage, the Firebird could not be considered to be worn out. The owner has recently treated the vehicle to a full service and a new battery. He states that it starts easily and that it runs and drives perfectly. It does appear that he holds documentation that verifies the mileage claim. He also claims to have other paperwork for the Sky Bird, including the original Build Sheet.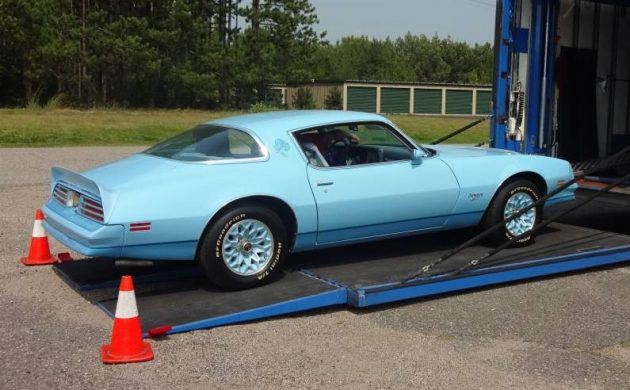 If this 1978 Pontiac Sky Bird presents as well in the metal as it does in the listing, then someone could be onto a winner. The limited build numbers mean that they do appear on the market from time-to-time, but those cars are rarely of the caliber of this example. It is hard to find a lot to be critical of with this classic, and the low mileage makes it more desirable. When low-mileage vehicles do appear, it is common for them to command prices over $20,000, with $25,000 not being out of the question. The price for this one makes it well worth considering, and I won't be surprised if someone snaps it up pretty quickly.