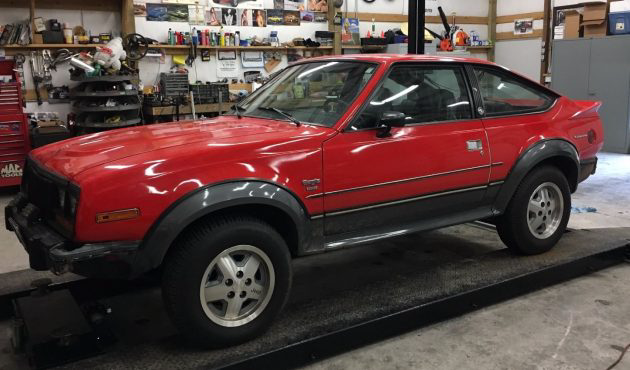 If there's one slice of American car history I can get behind, it's a 4WD coupe that was as capable on pavement as it was off-road. The AMC Eagle SX/4 was an oddball from the start, but that didn't mean it wasn't smartly built and endearing as hell. This era of AMC saw a wide variety of skunkworks projects actually leave the drawing board and end up in the showroom, and this 1982 AMC Eagle SX/4 here on eBay is one of the few examples of such thinking still on the road.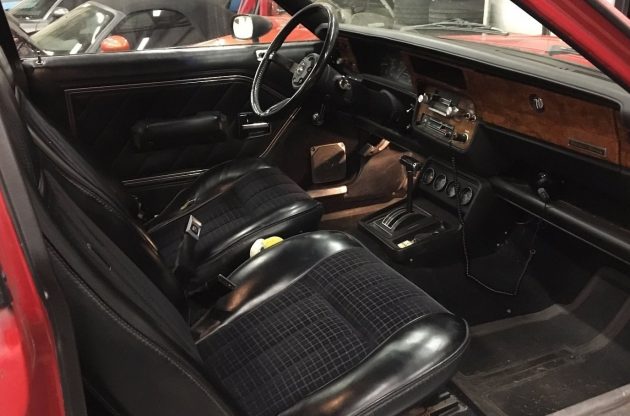 AMC was changing, just like its consumer base. V8s were being phased out and more efficient engines were in. The company was fighting an image problem, that its products were outdated and stodgy. I think they were just too long-lived, as the reliability of the vehicle lineup made it unnecessary to keep churning out new models. This SX/4 replaced the impressive Spirit AMX, which cut its teeth on tracks like the Nurburgring and introduced a variety of performance enhancements to street models. The SX/4 continued that philosophy, albeit in a beefed-up 4WD formula.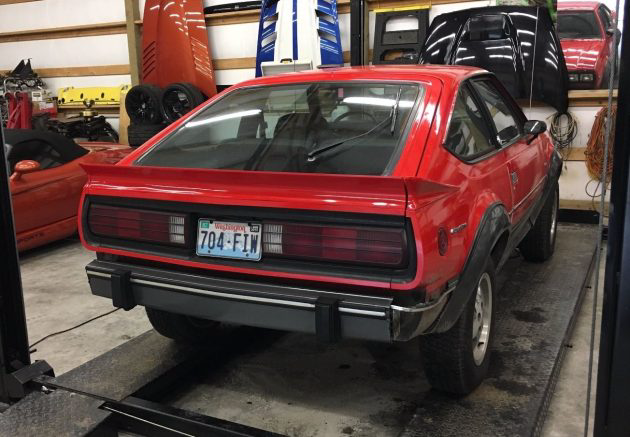 The SX/4 had a racing history of its own, competing in SCCA Pro Rally events with varying amounts of success. I'd be sorely tempted to paint this one red, white and blue, throw some Bosch fog lamps on the front and upgrade the tires, then hammer it down a dusty forest stage. Then again, the point of this particular SX/4 is its preserved condition, demonstrating that its sole owner for 29 years (before the current seller acquired it) clearly loved his AMC. The paint isn't original but is said to be a decent quality repaint. It's riding on Jeep wheels, currently, which actually look quite good.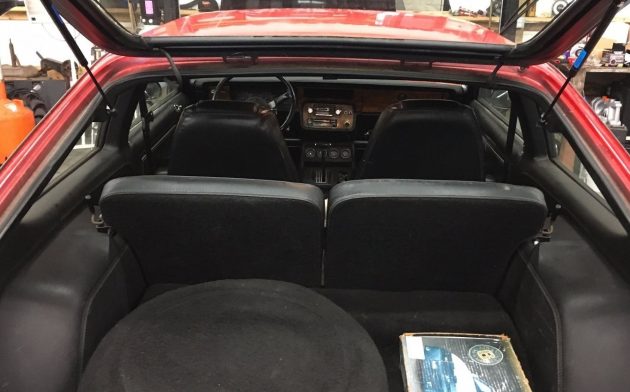 The interior is very clean, and the body appears largely free of rust. The cockpit is equal parts utilitarian and elegant, in a way only an AMC can do. There are some issues, however, the biggest of which is the shifter is stuck in 4WD, meaning the SX/4 runs constantly in that mode. This isn't good for the drivetrain or fuel economy, so it's worth getting that fixed sooner than later. Things are pretty wet underneath, too, so addressing some of the oil leaks will also be a task for the next owner. But at no reserve, I think this SX/4 is worth the risk. Anyone agree?