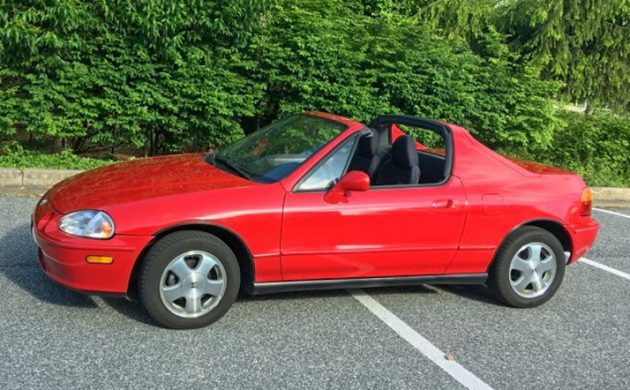 The Honda Civic del Sol Si is one long name and if you break it down, at least the last part, it's "of the sun yes" which makes no sense. I'm kidding, of course, the Si isn't meant to be yes in Spanish. And, the Civic part of the name would disappear on later cars. This 1993 Honda Civic del Sol Si can be found here on AutoTrader in Baltimore, Maryland and they're asking $12,500. Thanks to John L. for sending in this tip!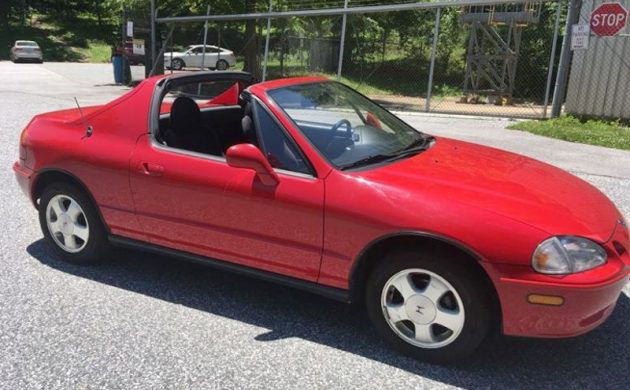 It's almost impossible to mistake this Honda del Sol for anything but a 1990s car. The unmistakable jellybean and/or melted bar of soap design was all the rage back then. The del Sol was based on the ever-popular Honda Civic and it would be a welcome addition to the Honda family after the CRX went away in 1991. The seller includes a couple of underside photos which is always nice.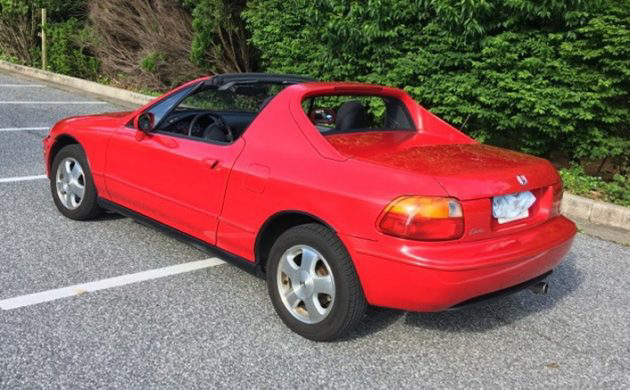 The company added quite a bit of weight in designing a targa-top style car in order to make it as solid as possible. Some purists (yes, there are Honda del Sol purists) actually prefer the non-Si cars as they came with basically nothing fancy at all other than standard power windows. They were lighter and easier to modify in order to make them a little livelier to drive.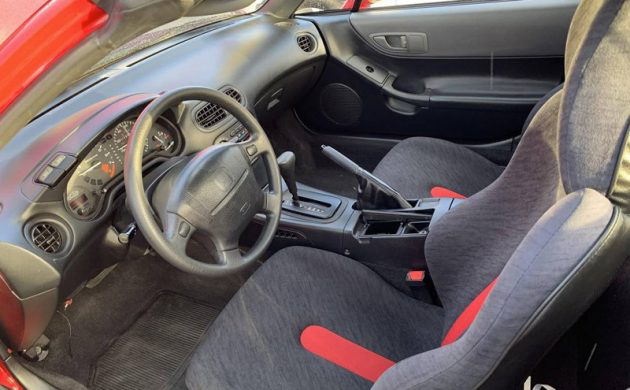 The seller says that there are no leaks at all from the removable roof and that's nice to hear. The interior is missing one very important fun-to-drive item, though. Yes, you spotted it, there are no heated and cooled cupholders! No, this one has an automatic transmission instead of a 5-speed manual. It's not the end of the world but Honda makes some of the best shifting cars in the business. The seats are even sculpted in somewhat of a 1990s style and everything looks to be in fantastic condition. There isn't much storage space available but it should be enough for most people to take a cross-country trip without too many worries.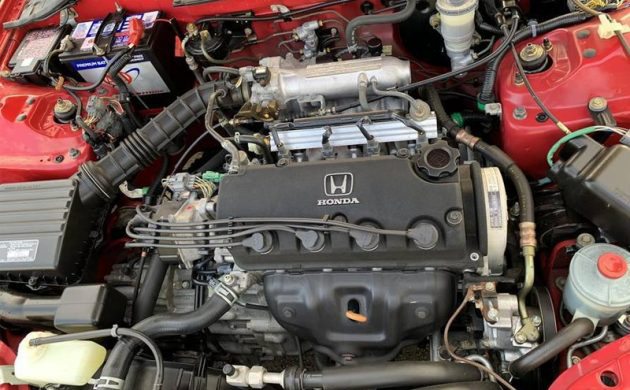 The engine in the Si version is Honda's 1.6L inline-four and the seller says that the timing belt and water pump were replaced in 2015. With fewer than 29,000 miles on this car the next owner should have many years of fun. Have any of you owned or driven a Honda del Sol?