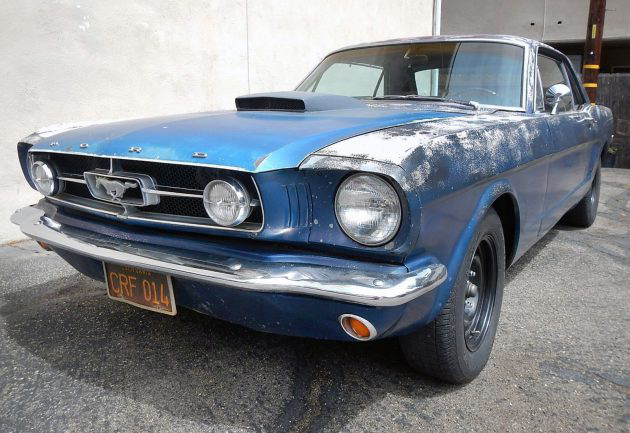 This is one tough-looking car, and I say that in a good way. It looks like something that Burt Reynolds would have driven in a 1970s movie. This one is listed on eBay with an unmet opening bid of $9,998 and there is no reserve after that. There are 6 days left on the auction. It's located in Newport Beach, California, where I should be located.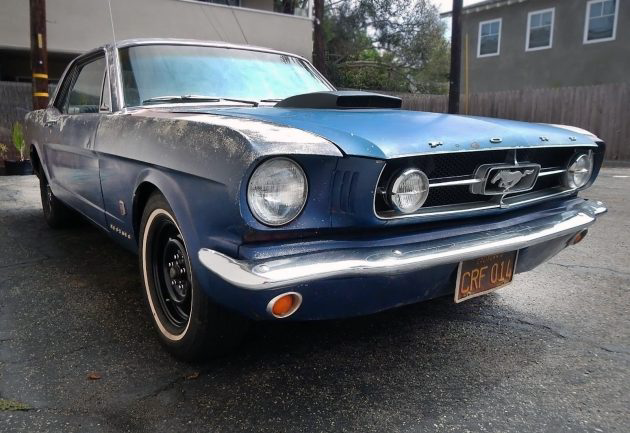 It's like going to the eye doctor: "Is it better with a white wall, or better without a white wall? White wall? No white wall?" I can't quite decide, I like both looks. I would not change the "rims", as we used to say before they turned into being wheels, I'd leave the black steelies right where they are. The seller says that "car w/the exception of the roller tires could be driven/used and enjoyed now!!" So plan on some new skins, as we used to say before they turned into being tires.. no wait..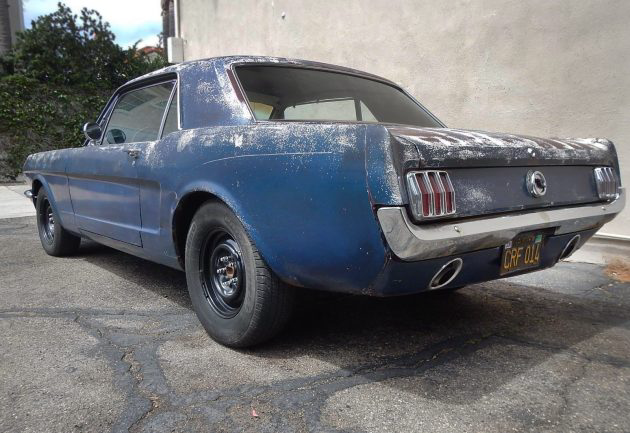 Ok, maybe no white walls. This car was originally burgundy and unfortunately it was painted blue at some point. The seller says, "California black plate cars are the most sought after. This is a very rare combination of a 65 Mustang with it being a factory GT 4 speed deluxe interior burgundy/parchment car." For some comparison on the price, Hagerty lists an A-Code Mustang GT as having a #4 value of $11,100 so the seller's starting bid seems like a steal if it would actually sell for that number. They have added a great YouTube video showing this car and listening to that engine rumble makes me love it even more.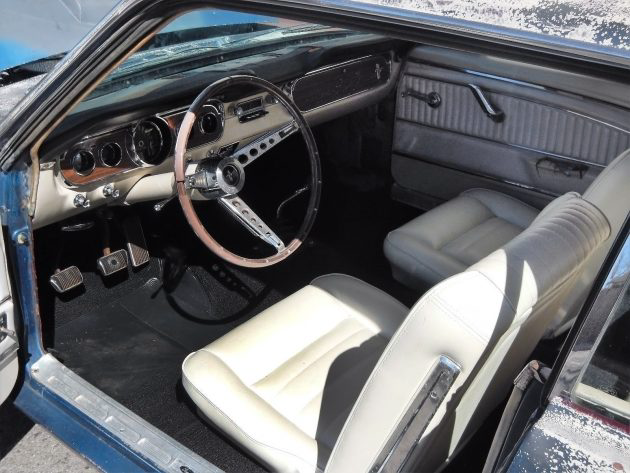 There doesn't appear to be a lot of work to do on the interior other than maybe some dash work. The seats look great and other than maybe the steering wheel and some arm rest issues things look great inside. The "Front seat covers and frames w/cushions" as well as the carpets are new. I wonder what the trunk looks like? Here ya go. It has a new "Gas tank and sending unit w/hard lines front to rear."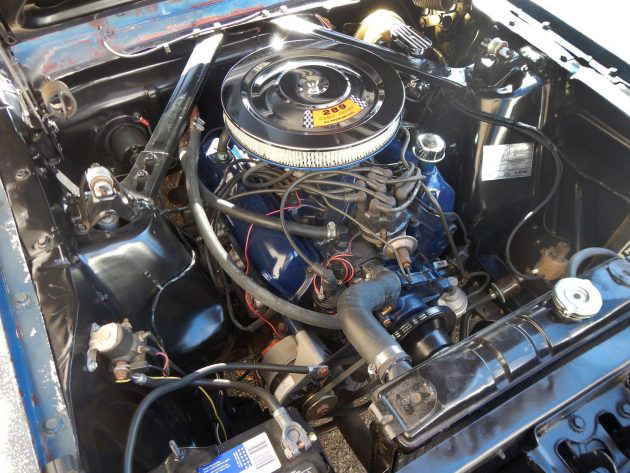 Here's the A-Code 289 V8 with formerly 225 hp and it looks great in there. It has had a full "rebuild w/less than 300mls have all paperwork 300HP+/-." That's not a bad upgrade in power. This car has had a ton of work done on it including "New clutch pressure plate trans checked" and "New hard and soft lines front to rear, reservoir, power brake booster, rotors, calipers, pads, drums(rear) bearings, Full Magnaflow exhaust w/hangers, 4 core radiator and all hoses, Pertronix ignition, Holley carb w/fuel pump and hardline, Plug wires, Engine compartment wire harness, Battery and cables, Belts, some suspension bushings." The price seems great now. I wouldn't change a thing about the exterior of this car other than adding new tires. How about you?
Have something to sell? List it here on Barn Finds!