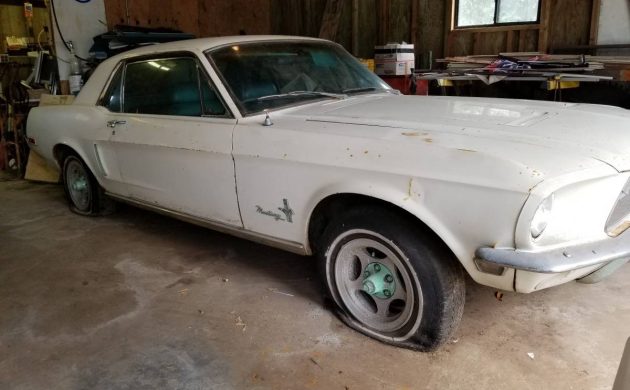 Over the past few years, I have been in the market for a '65 to '68 Mustang. I like original cars so they are usually what I gravitate to. In a lot of cases when I see a Mustang being advertised in original condition I expect to see original paint and interior. That is not always the case, sometimes the car is advertised as original but usually, there has been some level of restoration at some point in its life. I think the reason for that is the Mustang has always been a popular car and considered a classic for many years. In the case of this particular car, the originality claims are probably accurate. The seller's Grandfather is the original owner so the mileage claim of 30K should be easy to validate, check it out here on Craigslist in Kurtistown, Hawaii for $10,000 OBO. Thanks to Barn Finds reader Michael for the tip!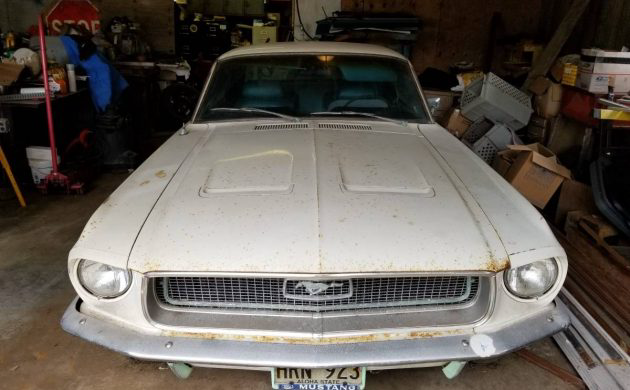 The seller doesn't indicate how long the car has been stored but we can assume it has been a while. Logistically, this car would be challenging for most of us to see in person, however, it would be a great excuse for a vacation to Hawaii. Depending on where the car has been stored the climate may not be so good for the car in terms of rust. Assuming the paint is original it looks decent but surface rust is showing in places and the doors appear to have rust on the bottom, let's hope its all good underneath. The seller admits the car needs some work.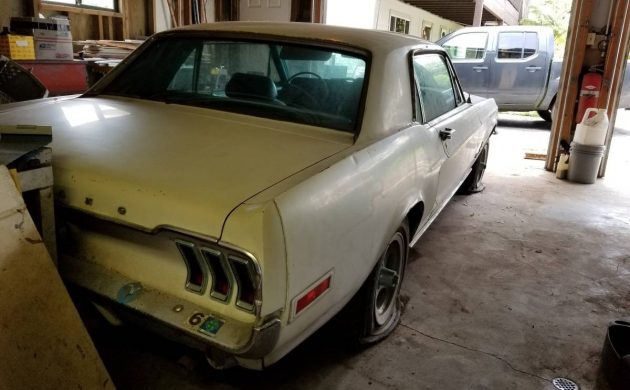 This car seems to be in good condition, the paint will probably have a decent shine with some careful polishing. The car is all original except for the vintage mag wheels but the original wheels and covers are included. Overall this Mustang is very complete and it's nice to see the trim still intact.  From the limited view, it looks like the interior is green, it would be nice to see some interior shots but none are included in the ad except for a few of the dash area.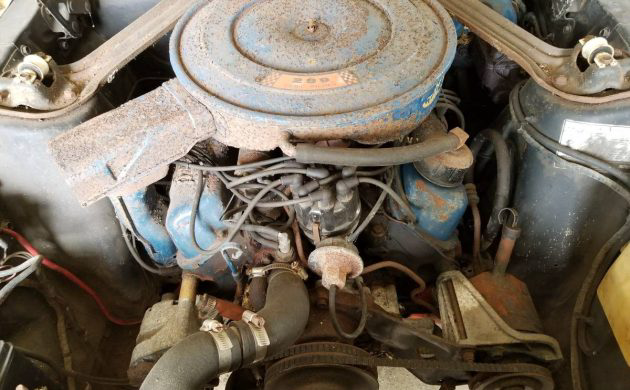 Given the basic nature of this car, I was expecting to see a 6 cylinder under the hood. Instead, we have the 289 2V V8 which should be good for around 195HP. This Mustang is equipped with power steering and power brakes but no A/C. Unless I am missing something it looks like this car is not equipped with a heater, I don't see any hoses going to the firewall. There is a lot of potential here but it could be a gamble, rust is a concern and if its bad enough this could be a major project. At $10,000 OBO the asking price seems a bit high but how often do you see an original owner 30k mile Mustang? Lets hope this one gets saved.