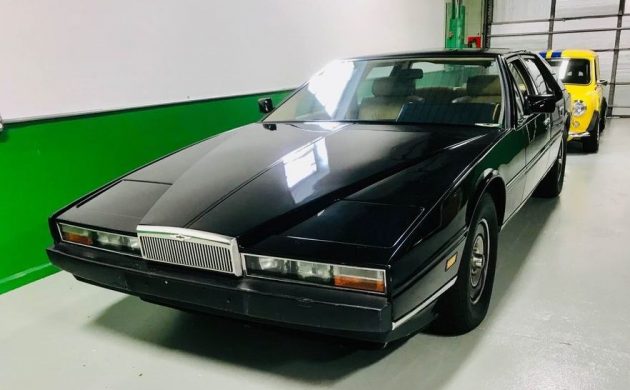 All of us have vehicles we lust after with little or no basis in logic, but there are some vehicles that require an even stronger stomach than normal. I don't have any issue with the looks of the striking Aston Martin Lagonda; on the contrary, I love design from the late 70s into the middle 80s, when wedges were all the rage. No, it's more the upkeep that's required to keep any Aston Martin happily on the road that gets magnified significantly by the iconic Lagonda. The dashboard instrumentation alone will give even the most committed owner fits, but if you want to own one of the purest forms of disco era excess, check out this Lagonda here on Facebook Marketplace for $57,000 in Nampa, Idaho.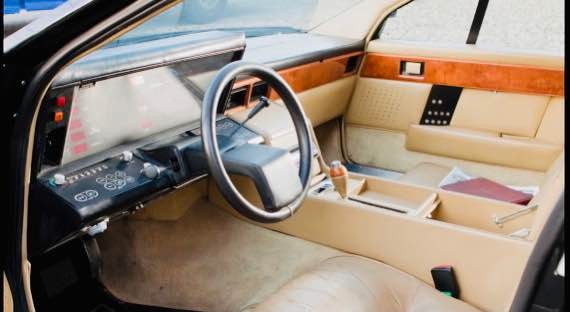 The Lagonda was a major departure for Aston Martin, which for years had stuck to a familiar recipe of sports cars and convertibles to keep the lights on. But when there was a serious risk of the lights being turned off, the idea of a luxurious four-door sports sedan was hatched, with the Lagonda taking it one step further and becoming a rolling test bed for all sorts of advanced technologies and design concepts. The Lagonda was certainly created with far-flung aspirations, but its mechanical faults were numerous and any achievements made with the advanced features was quickly outshone by numerous quality control issues.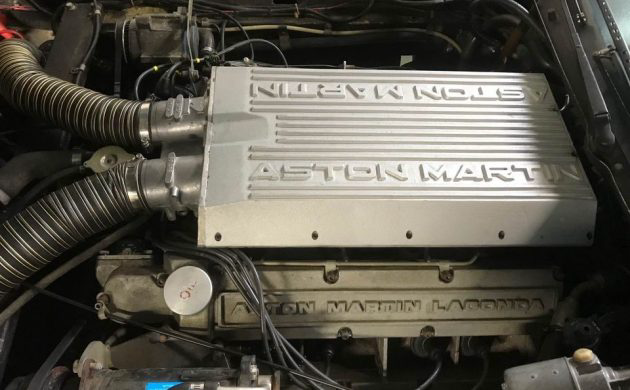 The Lagonda was a pioneer, in some ways, featuring the world's first digital dash and gauge cluster. Unfortunately, it rarely worked, and if you ask a restoration shop to return it back to factory functionality, you will have paid for a modest restoration of a car that will be quite boring in comparison but also far more likely to run correctly more than two days in a row. The Lagonda is powered by a 5.3L DOHC V8, good for 280 b.h.p. and a top speed of 143 miles per hour. The seller doesn't provide much detail about its mechanical history, a must-have when buying a car like this, and only notes the installation of new tires as evidence of recent repairs.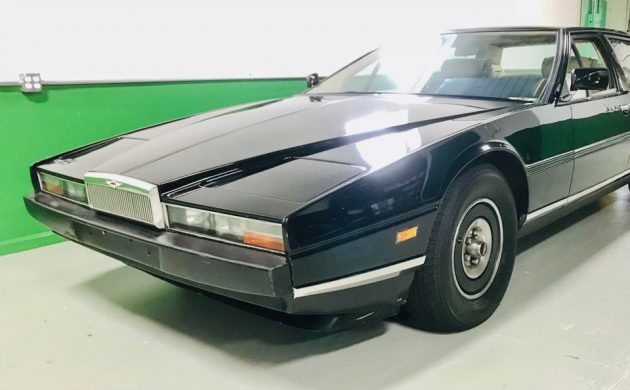 Now, part of the problem is the ad is poorly written. It sounds like the seller is indicating a specialist repair shop by the name of Steel Wings, an Aston Martin specialist in Pennsylvania, has performed $25,000 in engine work/repair, but doesn't specify what, exactly, this entailed. The listing does note that the troublesome LCD instrument cluster gauges are working, so that's a major battle won the next owner won't have to deal with. The bodywork looks clean and straight, with the seller noting it still wears original Cannock Black paint. There are some minor cosmetic flaws listed, but nothing major. Overall, an iconic car that requires an owner who is committed to its long-term survival – and one that is flush with cash.