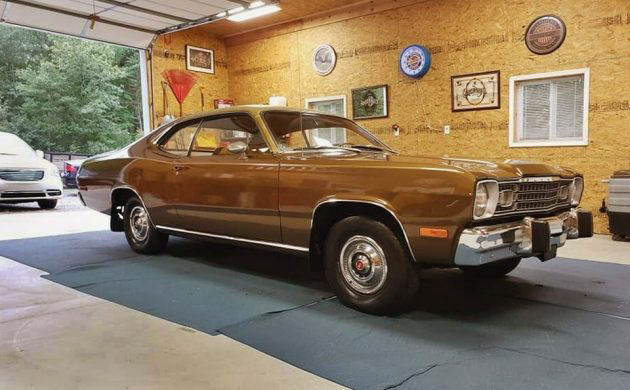 The like-new cars are crawling out of the woodwork here at One Barn Finds Tower. This 1973 Plymouth Duster looks amazing. I haven't seen one this nice in quite a while, it seems like most of them have at least some rust to deal with. The seller has this gem listed here on eBay in Sanford, Michigan and the current bid price is – are you sitting down? – $12,600 and there are eight days left on the auction!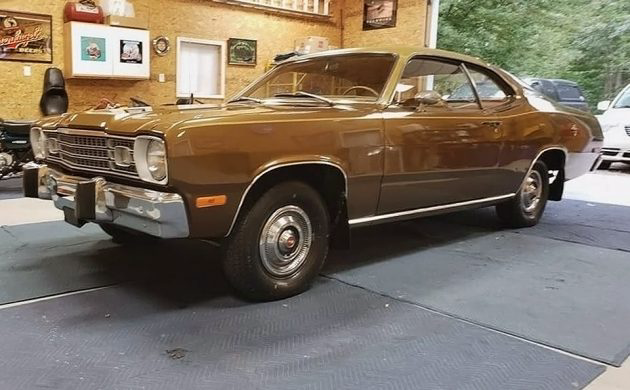 A true time capsule car would be another way to describe this beautiful Duster. I almost thought that it was a "roller" from how high it appears to be sitting in the front end, but it does in fact have a beautiful V8 in it that we'll get to in a minute. No, it's not a Hemi.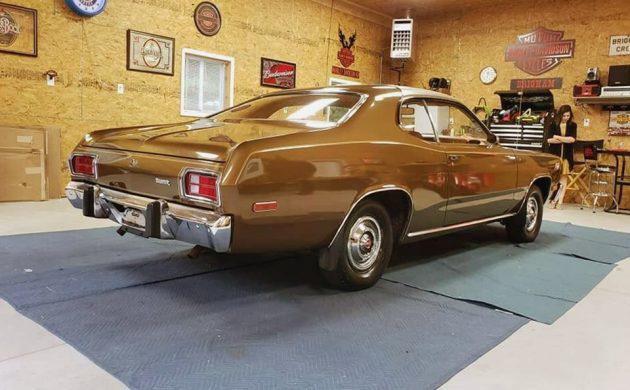 The seller says that this is a 38,000-mile survivor, it was kept in a garage its whole life when it wasn't being used, and has been maintained. I can't imagine a nicer one anywhere, at least a nicer original car. The Plymouth Duster was the sister car to Dodge's Dart, of course, and they were introduced for the 1970 model year. The Plymouth Volare took over when the Duster was discontinued after 1976. They only offered this two-door coupe body style with the sweeping fastback. I like Dodge's blocky two-door Dart but they also made a similar sweeping body style.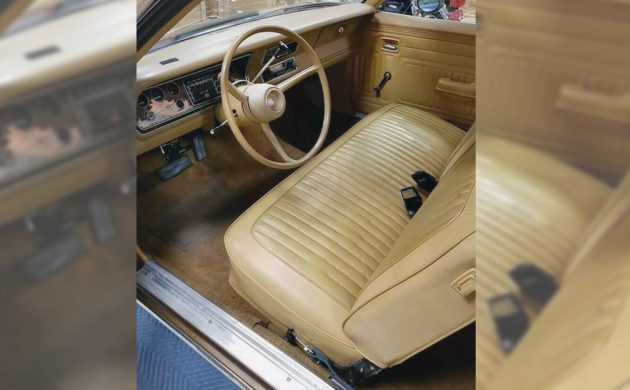 The interior of this car looks amazing. It looks like it's been restored but I think it may be all original. The seller doesn't go into specifics really at all, but they do say that the car is a survivor. The seats look great both front and rear, with maybe just some seam popping on the passenger side front. We don't see any underside or trunk photos, but I would have to assume that they look great, too.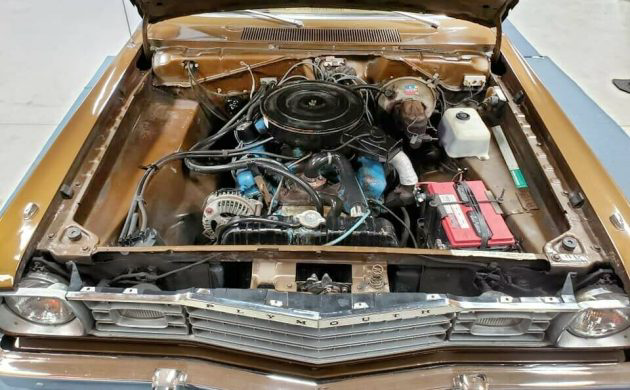 I expected to see a 225 slant-six here which would have been fine, but this is Plymouth's 318 cubic-inch V8 which in 1973 had 150 horsepower and 265 ft-lb of torque. This one has a new carburetor and new master cylinder and everything works as it should. Hagerty is at $12,400 for a #2 excellent condition car, as a reference. Have any of you owned a '73 Plymouth Duster?