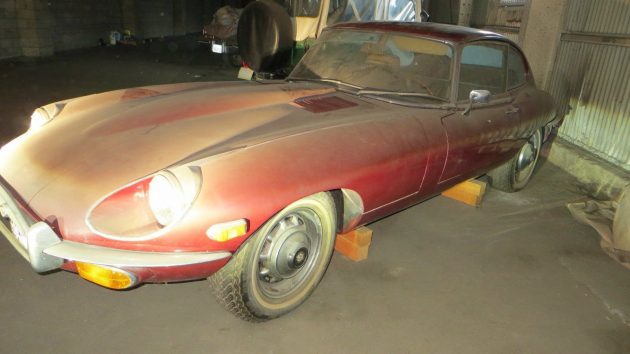 Whenever I hear zero rust and E-Type in the same sentence, I'm understandably skeptical. Especially when the car is located in Yonkers, New York (the land of salted roads)  like this one. But aside from a few tiny areas of surface corrosion, the claim appears to be true with this car. Now it's for sale here on eBay, and bidding is just over $20,000 at this point. Thanks to Peter for this great find!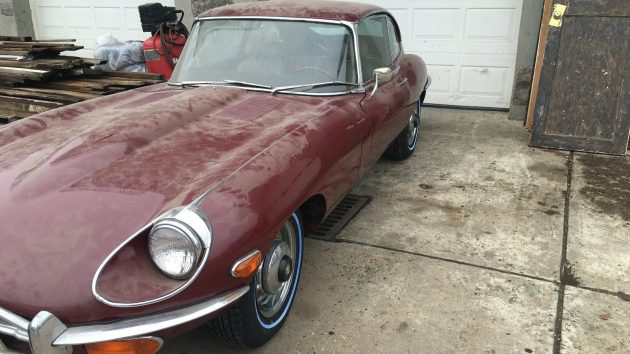 The rest of the pictures in the ad reflect that the owner has pulled the car out of storage and has installed new tires. Evidently they have chosen not to wash it, however. In this photo you can see how the E-Type morphed from a sports car to a grand touring car with the 2+2 version, gaining height and length along with the two "seats" in the rear. Have any of our readers actually sat in one of those upholstered mini seats? I'd like to hear about the experience, and what it was like to get back there!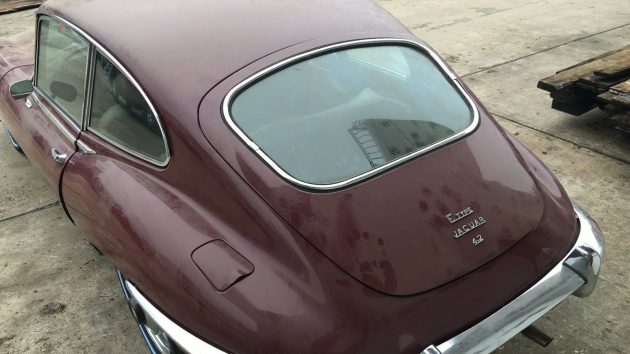 Of course, the E-Type still had its practical hatchback. Can you tell I'm writing this on April Fool's Day? It is an easy way to access the load carrying area. By this time, in addition to the size increase, the E-Type was sporting the 4.2 liter version of the XK six cylinder, and proudly advertised that on the boot lid. It turns out this was a California car for all but the last four years, which at least partially explains the lack of rust!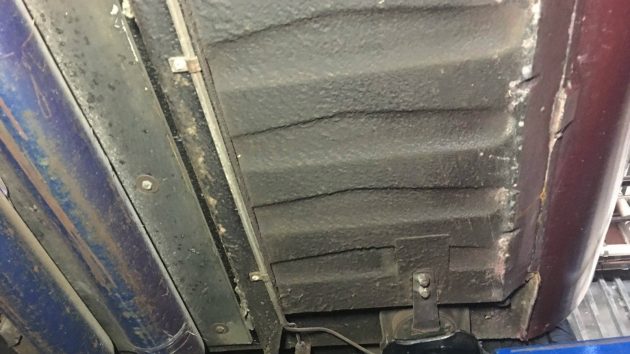 Many an E-Type owner would long for this shot. Although the car has been repainted, it looks like the paint was applied over nice original metal.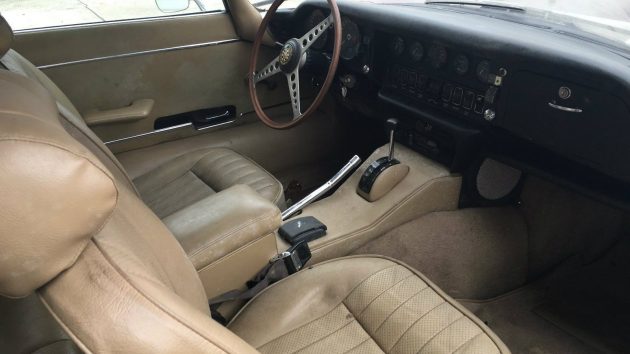 While it's a little stained in places, the interior generally lives up to the mileage claim. The automatic transmission falls into the same category for me as the additional length and height–luxury added to a car that didn't need it. But it's still a crumpet catcher! (thanks to Henry Manney)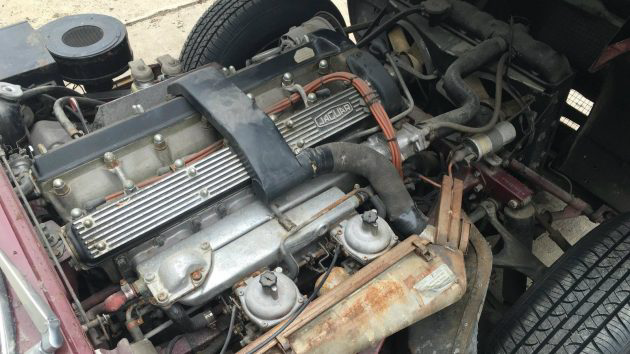 The engine looks pretty nice and not messed with. The twin Strombergs are nowhere near as impressive looking as the triple SUs fitted to earlier cars, but you can't have everything, and this isn't at $70,o00 either. Would you like to bring this warehouse find home?