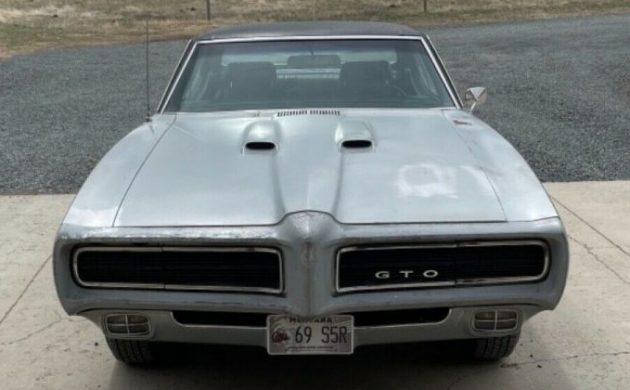 The second-generation Pontiac GTO was a big hit with both consumers and the press, being named as Motor Trend's Car of the Year for 1968. One innovative feature cited in the award announcement was the Endura front bumper. Made of a heavy-duty rubber plastic material, the Endura bumper was able to absorb minor impacts while being integrated into the lines of the body. Television commercials for the GTO highlighted this feature, one of them depicting a line of men in white lab coats whacking the front end of a new car with a crowbar. This 1969 Pontiac GTO available here on eBay in Butte, Montana is a 47,000 mile survivor from this rubber beaked second iteration of Pontiac's signature muscle car.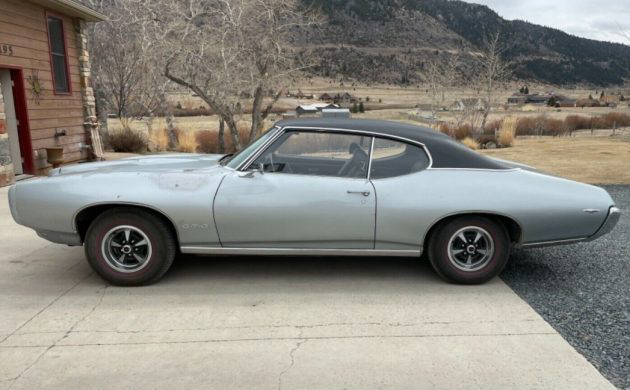 This numbers-matching GTO was originally delivered to New Orleans, as evidenced by the dealer badge on the trunk, which could explain its rust-free body. It still wears its original Palladium Silver paint, which is in fair condition, the worst areas being on the hood, front fender tops, and front bumper. A repaint would not be unreasonable, but it could certainly be driven and enjoyed as-is. The black vinyl top is in good condition and provides a nice contrast to the silver paint. The original 14-inch Rally II wheels appear to be in great shape and wear period-correct redline tires.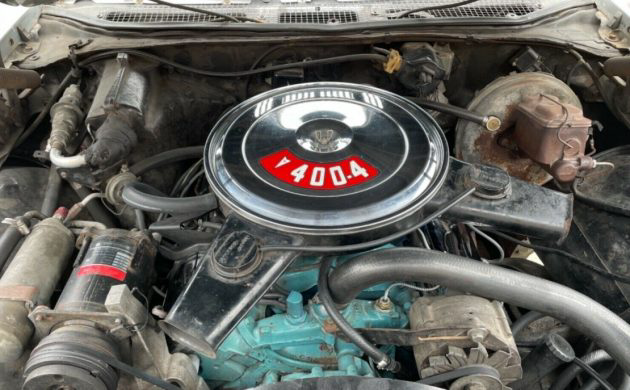 Under the hood is the original 400 cubic inch V8, fed by a Rochester Quadrajet carburetor. There are few details given, but the engine is said to run strong. Despite being covered in a layer of grime, the engine compartment looks like it would clean up well. Power is delivered through a three-speed automatic transmission. It's not specified whether the front brakes are discs or drums, but they are said to work well.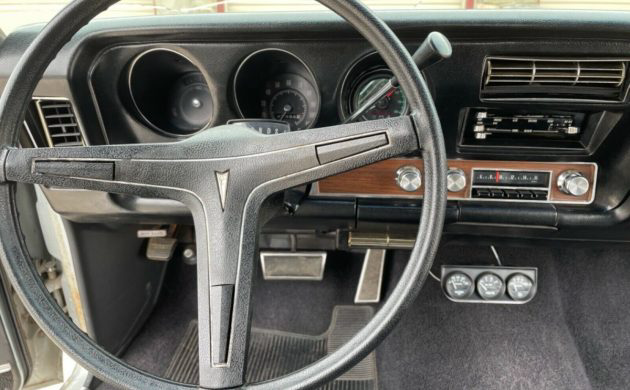 The black vinyl interior is the most well-preserved area of this low-mileage muscle car. The seller describes the dashboard and seats as "flawless" and that doesn't appear to be an exaggeration. The headliner is also in excellent condition and the only weakness is the slightly faded carpet. One unusual feature is the column-mounted automatic transmission shifter that always appears slightly out of place in a muscle car, especially with bucket front seats. There is air conditioning intalled but it is not mentioned if it still works. The only update to the interior is a set of three auxiliary gauges mounted below the dash.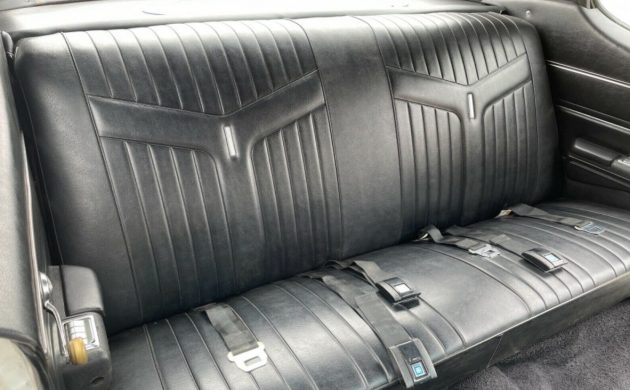 The top bid is approaching $30,000 with just less than three days left at the time of writing. That's a lot of money, but not unreasonable for a sub-50k-mile GTO in original condition. Would you leave this one as-is, repaint it, or do a full nut-and-bolt restoration?