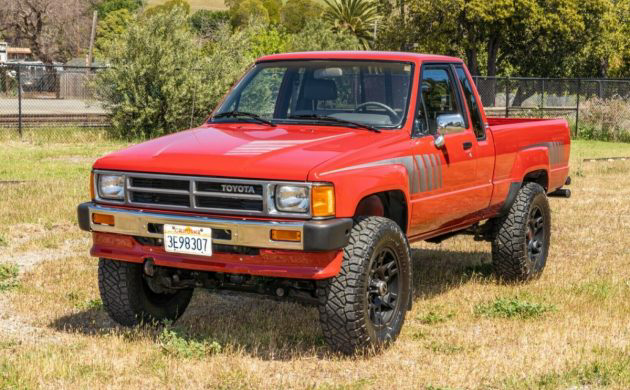 A vehicle owned by a woman does not automatically guarantee that it will be in stellar condition – but it can help if that individual is also an enthusiast. Not to say men don't over-index on caring for their pride and joy, but sometimes women are just as fanatical if not more so than their counterparts. In the case of this 1987 Toyota Xtracab 4×4 pickup, I'd say it certainly helped considering the spectacular condition it's in. Normally, ads that rely on the pictures to "speak for themselves" draw my ire, but this Toyota really does look pretty nice. Find it here on eBay with bids to $9,900 and the reserve unmet.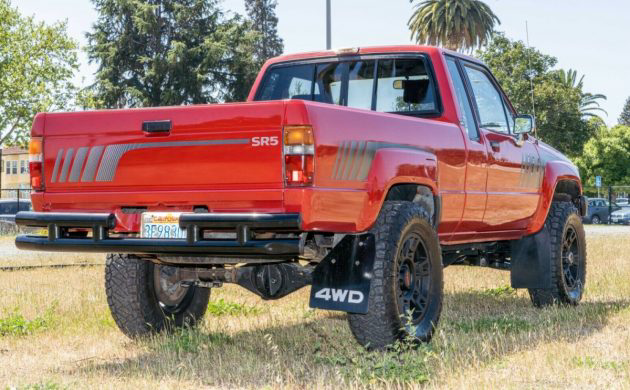 What's incredible about Toyotas is the mileage they're capable of racking up while still appearing to be in very decent condition. The seller doesn't explain whether this truck was repainted, but given it has over 250,000 miles, it would seem unlikely for the finish to still look this nice – or could it? It's a California vehicle and still wears its old-school (and desirable) California golden sunset license plates. The only thing out of place that I can see is a missing mudflap on the driver's side rear, a small detail that should have been corrected prior to listing it. The wheels are a take-it-or-leave-it affair, as they are from a late-model Toyota truck, but the originals still look better to me.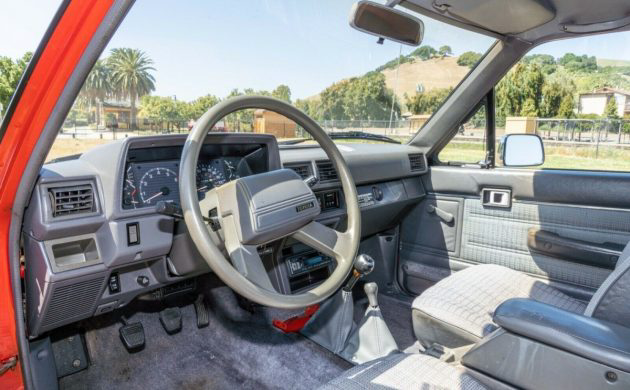 The interior, too, is way better than you'd expect for this sort of mileage. The cloth buckets aren't all torn up and while there are some flaws here and there, not many vehicles with this sort of mileage still look this good. The truck does sport the preferred manual gearbox, so it checks almost every box that a Toyota truck fanatic would be looking for. The seller doesn't report if the air conditioning still works, but the rest of the interior is pretty basic so there's little else to be worried about. Crank windows, manual locks – not much to go wrong here. The only big question would be confirming that the four-wheel drive still engages properly.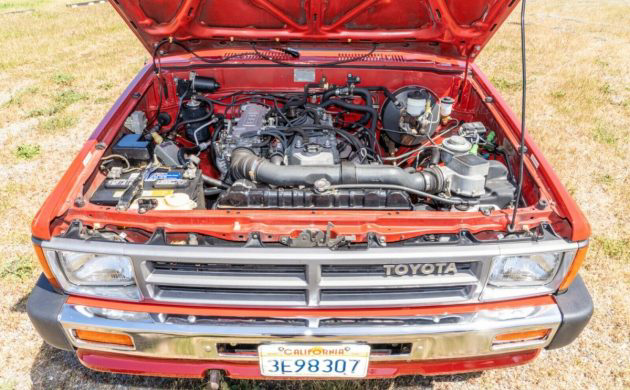 The 2.4L four-cylinder mill from the "R" engine family is well known for being long-lived and tough to kill, so this is a case of the mileage not being all that concerning if the truck was maintained properly. Given the cosmetics are still so fresh, I have to believe that the lady owner was indeed nothing short of fanatical about her Toyota, so I'd feel confident the assortment of standard maintenance, from timing belt jobs to fluid changes, were all carried out as expected. Still, the seller encourages in-person inspections, so hopefully, you can lay hands on this survivor Xtracab and confirm the missing mudflap is the only detail out of spec.