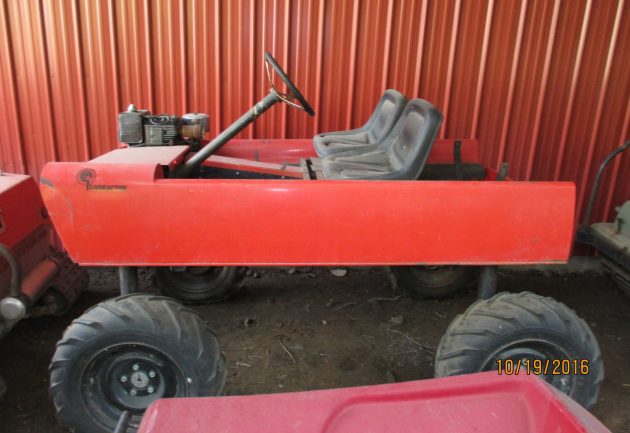 There are a lot of 4s on this one! This may be something that I bet a lot of you haven't seen before: a 1970s Quadractor 4×4 with 4-wheel steering and it's not a homemade thing, believe it or not. This cool and unusual machine is on eBay with a $2,500 opening bid that hasn't been met yet. It's located in Athol, Idaho. There were supposedly around 500 of them made.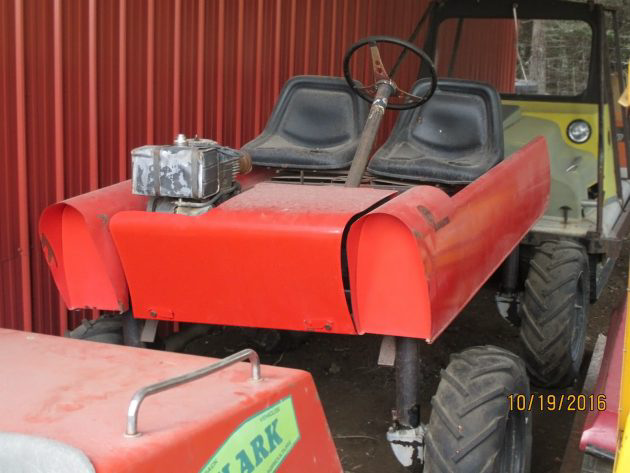 These are really cool vehicles, made mainly for the logging industry, but were useful on farms as well. Or, more for small operations like tree farms more so than serious big-tree logging operations. But, they could haul a good-sized chunk-o-tree, around 4,000 pounds, with its 32-inch ground clearance. A gentleman named William Spence was asked to invent a drive system for an airplane manufacturer that he worked for, a system that would help a plane travel over rugged terrain on its way to a runway. The invention never got picked up and he ended up buying the manufacturing rights and patents and invented the Quadractor. This one "runs and drives and is all original", according to the seller. They also say that there is "no rust or damage, just needs cleaning and fresh fuel." A lot of the ones that I've seen have headlights but those would be easy enough to install. I wonder about cruise control, hmm..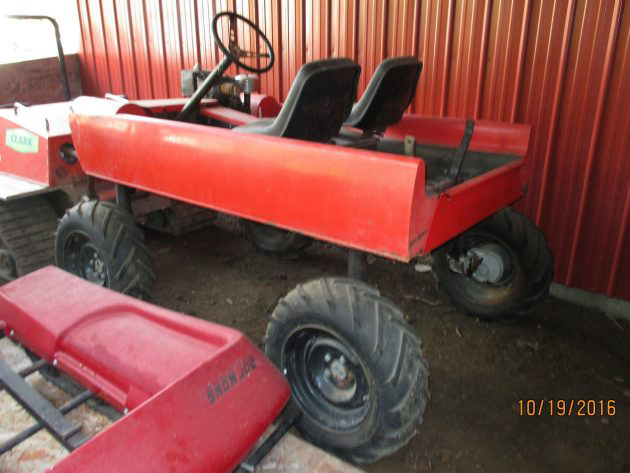 In looking at this diagram, you can see where these wheels could have been an interesting idea for airplanes, but it's maybe an even more interesting idea for the logging industry. Most skidders have 10 to 15 times, or more, horsepower than the 8 hp engine here, but the Quadractor also had a 72:1 gear reduction ratio which added a great amount of lugging power for that small engine. Here's a great video on SubtleTV showing a Quadractor and one on YouTube. You can see that they have four-wheel steering and of course, four-wheel drive. In the early-1980s things were fairly bleak and Mr. Spence sold the tooling and manufacturing rights to the People's Republic of China who thought that this system could be helpful in rice production. If this were local I'd have a hard time not snagging it even though I'd have absolutely no use for it. It's just plain cool and that's all I look for. Have any of you seen a Quadractor? Would you have any use for one of these other than to shock your friends and neighbors?!