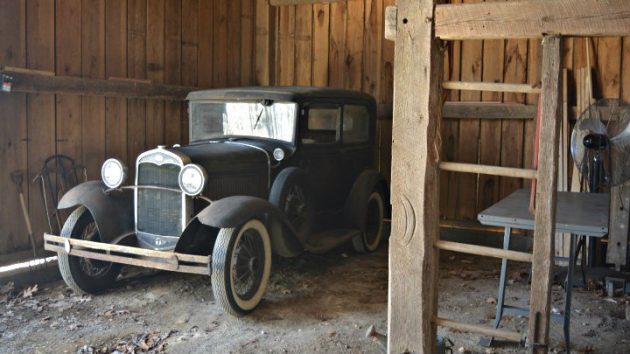 Recently discovered in a barn in Pennsylvania, this Ford Model A has spent nearly 60 years at rest. The owner passed away, but the widow claims the car has been untouched since the late 1950's as her husband purchased the car and drove it for a short time. Today the current seller has revived this Model A but it does come with a few problems. Appearing unrestored, and solid, this old Ford needs a little work before it is road worthy once more. With 3 days remaining, bidding has reached $7,500. Check out this fine Ford here on ebay out of Zionsville, Pennsylvania.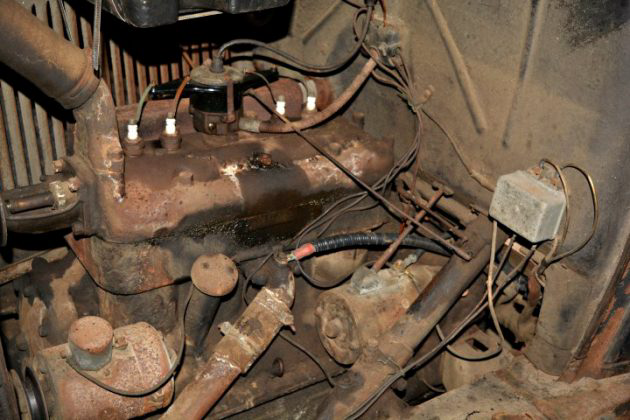 So if this Ford runs and drives what kind of work could it need? Well it would seem the old flathead 4 cylinder may have been overheated a time or two in its past. The cylinder head is cracked, and coolant leaks from the upper radiator hose, as well as the water pump. Despite these concerns the engine "runs well, and idles nicely." Although not a perfect situation, this little engine seems capable of being a runner once more. Also the fuel system will need to be serviced as the fuel tank if full of sludge, but the seller used a small fuel tank to get this "A" running. Beyond the fuel system, and the mechanical needs of the engine, the exhaust also needs some work as there is little remaining of the original. The remainder of the mechanicals on this Ford work as they should with proper stopping, and gear selection.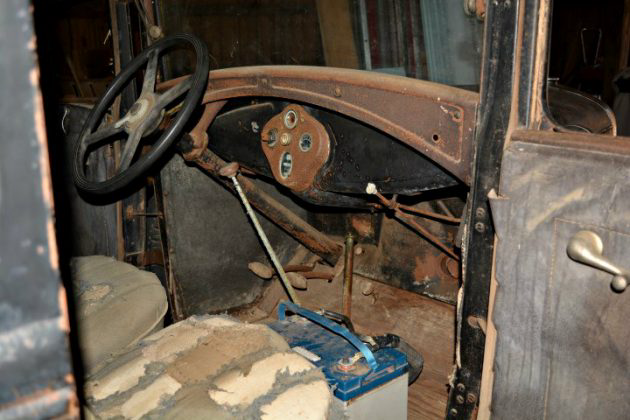 Unfortunately the interior isn't as nice as I had hoped for, but not all hope is lost, as some upholstery work would do wonders for this old Ford. The seller has stated that the interior is in poor condition, but I have seen worse. Thankfully the interior hardware appears to be complete, and the flooring looks solid as well. There is some slight surface rust on the dash area, as well as on the gauge cluster. Some polishing and an upholstery kit would do wonders for this Ford.
The best part about this 86 year old automobile is its solid body and chassis. Granted, there is surface rust present, but there is little rot in this old Ford. The bottom of the passenger door is crispy, with a narrow opening that is most certainly rot. Beyond that area, the remainder of the body seems quite sturdy. There are some various dents and dings, the worst being the driver side rear fender, and a dent on the back edge of the roof. Although the front fenders are solid, the passenger fender cracked and was welded up at some point. Otherwise this Ford is a relatively straight survivor. Most if not all of the glass is clear and clean, but the passenger side door glass is broken. No matter your intentions, this is a solid project with definite potential. Would you jump on this solid opportunity?