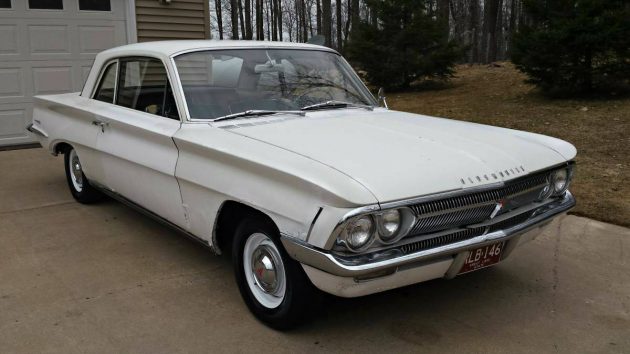 How many times have you wished you could find a cool and unique classic project that was a driver equipped with a V8 and a standard transmission? Well this 1962 Oldsmobile F85 may be right up your alley. Initially purchased to be a parts car, it would seem the seller didn't have the heart to part out this nice looking specimen. Ready to drive with new tires and great styling, this classic can be yours for a mere $800! Check it out here on craigslist out of Vulcan, Michigan. Thanks are in order to reader Clarke B for this great submission!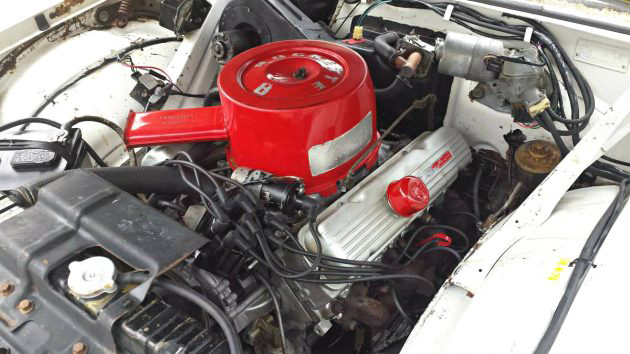 Packing a punch from a lightweight all aluminum 215 cubic inch V8 this Olds is particularly clean under the hood. With some minor rust around the edges of the inner fenders, the remainder of the engine bay is very nice. Equipped with a factory 3 speed manual transmission, you can bet that this F85 is a fun drive.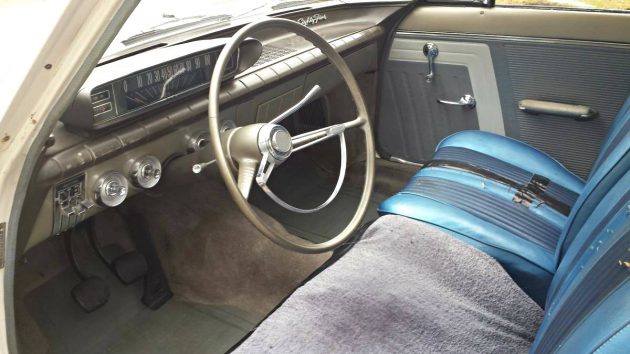 The interior is a lovely dull brass type of color, but the owner has kept the original seats  and some other minor interior trim for his other project. There is currently no back seat with the car, and the current seats are a bit beat up. Although depending on your motives this Olds still looks like a great deal.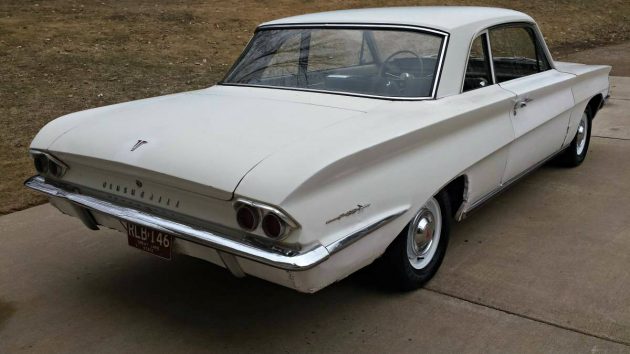 So why is this seemingly clean looking car so cheap? Well there is some rust to contend with. The quarters and rear wheel arches have some rust concerns. There are no visible holes, but a little investigating with a screw driver may reveal a few. The rockers look decent, and the car overall seems like a worthwhile little project if you are willing to put in the time for body work. Unfortunately there is no indication as to the extent of the rust, but the trunk looks extremely solid, so perhaps this car is more solid than it seems? If I was in a position to get it, I would absolutely jump on this Olds. Would any of you scramble to get this cheap driving classic?