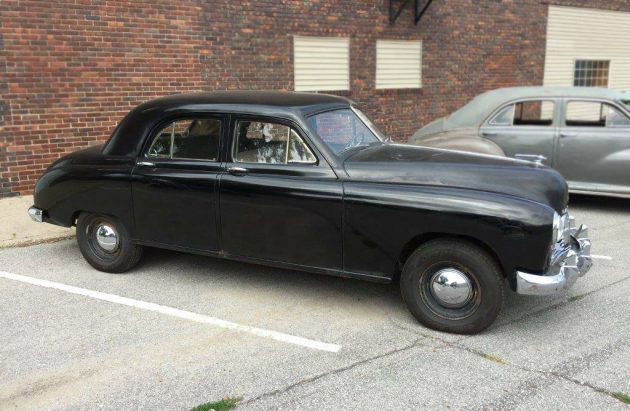 Believe it or not, at least for the late-1940s, Kaiser cars featured a low center of gravity. Today, most of us can't imagine a car like this as being modern or as having breakthrough features like that, especially given its sedate, almost design-less body. This fantastic 1948 Kaiser Special is posted on Craigslist in Ida Grove, Iowa with an asking price of $8,900! Thanks to Howard for the tip on this one!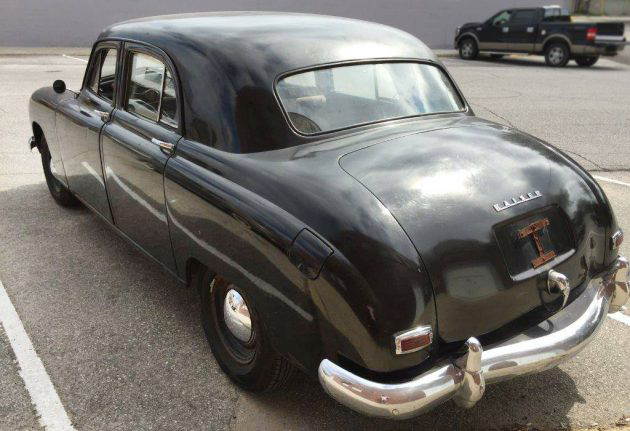 The Kaiser Special was the first offering for the newly-formed Kaiser-Frazer Company in 1947. The company offered a slightly-upgraded version, the Custom, which included such things as "defroster and heater, radio, radio antenna, stainless steel wheel trim rings, tailpipe extension, full wheel discs, outside rear view mirror, external sun visor, traffic light viewer, spot lights, fog lamps, plastic white sidewall discs, front and rear bumper guards, and white sidewall tires."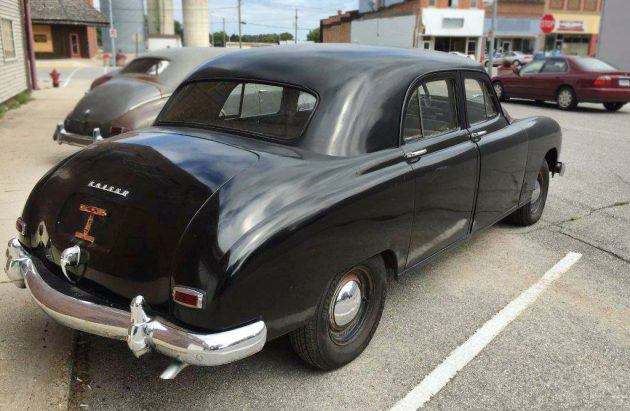 This car has, according to the seller, a mere 19,251 miles on it and it sure looks like a low-mileage car. It's all original other than having new tires, and thankfully they're not wide white walls. This car looks perfect, in my opinion, with these black wall tires and black steel rims. The Kaiser sure had a unique grille compared to the sister/brother car, the Frazer. That big trunk has some staining, hopefully not from a leaky trunk seal, but there is surface rust in there. You can see that portions of the lower body are starting to look suspect, but hopefully any rust can be knocked back into submission. The underside looks solid with, again, surface rust, but that's to be expected for a Midwest car of this vintage.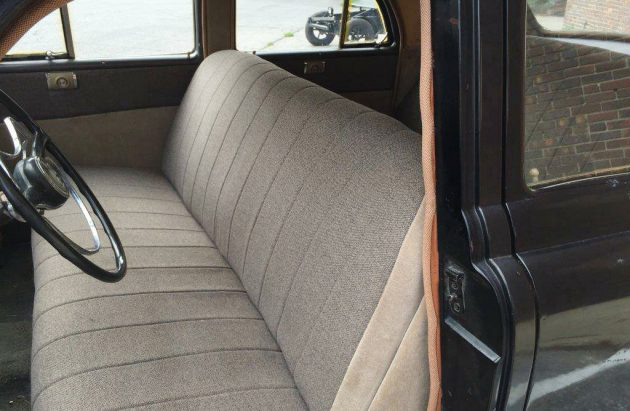 Things look equally great on the interior, nice and clean, not ripped or badly stained; even the windlace is in nice condition. Look at the legroom in the back seat! There is some surface rust on some interior metal parts, like the heater, and hopefully the next owner can nip that in the bud. The headliner looks good – not perfect, but very good for being 69 years old.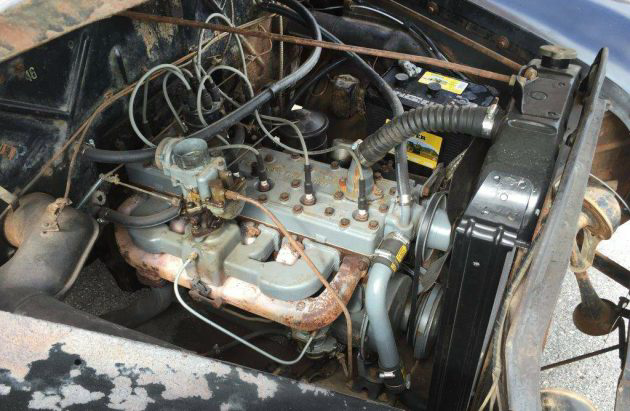 This engine is a Continental L-head 226 cubic-inch inline-six with 100 hp and 180 ft-lb of torque. For a 3,500-pound car that's not a lot of oomph, but in 1948 Kaiser-Frazer sold a little over 90,000 Kaiser Specials – Americans were starved for transportation in the years right after WWII. What do you think about this Kaiser? NADA lists an "average retail" price of $14,300 so this has the potential to be a heck of a buy! But, finding an interested buyer is another story.