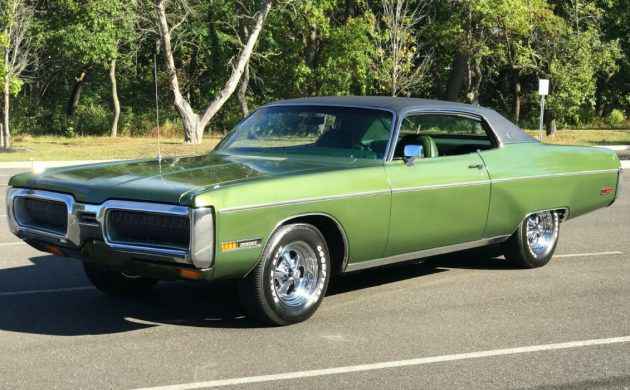 While it might not be perfect, the condition of this 1972 Plymouth Fury Gran Coupe is extremely impressive. It is certainly impressive enough that it would be capable of attracting plenty of attention wherever it goes…for all of the right reasons. If you would like a piece of that attention, then you will find the Plymouth located in Mount Laurel, New Jersey, and listed for sale here on eBay. With bidding having reached $6,400, the reserve hasn't been met. There is a BIN option available, and this has been set at $14,500.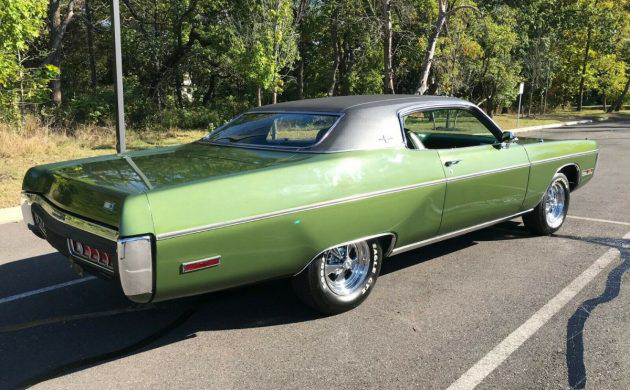 There is no doubt that this Plymouth is eye-catching. The Amber Sherwood paint has a beautiful shine to it, and this is courtesy of the fact that the car received a repaint a couple of years ago. The owner says that the panels are laser-straight, and it is hard to argue with him on that point. He doesn't reveal whether the vinyl top has ever been replaced, but it presents as well as the rest of the exterior. That vinyl is part of what was known as the "Top Hat" Package, and this not only brought with it the vinyl top but also brought tinted glass, along with a passenger-side exterior mirror, and some other goodies as well. The owner says that the car does not have any Bondo in it anywhere and that the Plymouth is also rust-free. The Fury would originally have rolled along on 15″ steel wheels with deluxe wheel covers, but the car has recently been treated to a shiny new set of genuine Cragar wheels, which are wrapped in new Goodyear Eagle GTS tires.
Opening the hood of the Gran Coupe reveals an original 400ci V8 that is so clean that you could eat off it. This is courtesy of the fact that the engine has recently been out for a rebuild, and everything was detailed within an inch of its life during this process. This 400 would have originally produced 190hp, but during the rebuild, the engine was treated to an upgraded camshaft, along with a new 4-barrel carburetor and a new dual exhaust. That combination should hopefully have liberated a few additional ponies for the next owner. As well as the original 400, the Plymouth still features its original TorqueFlite transmission, Sure-Grip rear end, along with power steering and power brakes. The owner says that all of the engine upgrades have left the car with a subdued but powerful rumble, with no smoke or unwanted noises. He also says that the car drives very nicely, which is something that I don't find to be surprising.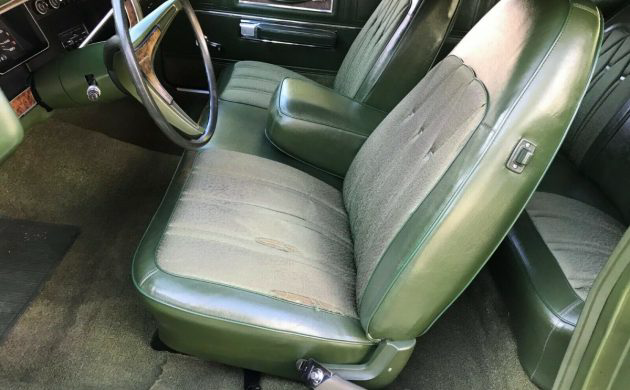 I've been searching for something to be critical of with the Gran Coupe, and I've finally hit the jackpot! The upholstery on the driver's seat has a few tears in it. I suspect that these have actually started out as seam separations, but have deteriorated and frayed over time. I've also spotted the fact that the carpet has a couple of tiny wear spots, but I have to admit that I'm now grasping at straws trying to find things to fault. Take that tear out of the equation, and the interior is essentially immaculate. The door trims, dash, rear seat, and the headliner, all appear to be flawless. There have been no aftermarket additions made to the interior, but it does come fitted with some nice equipment. You find yourself with air conditioning, cruise control, an AM/FM radio with the optional rear speaker, a clock, a headlamp time delay, 3-speed wipers, and a remote driver's mirror.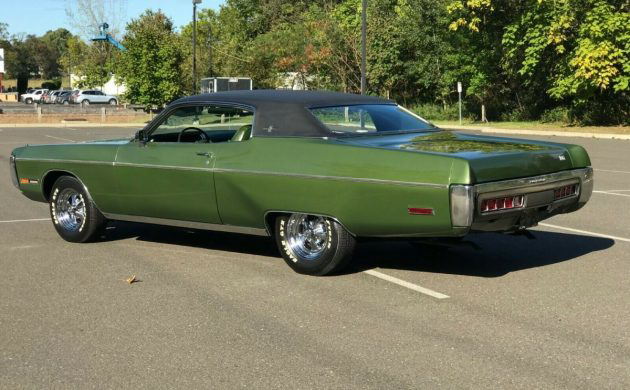 Any way that you look at it, this 1972 Fury Gran Coupe represents a lot of car for your cash. Unfortunately, these simply aren't a car that sells for big dollars. For all of the work that has been performed on the car, and for how nicely it presents, I really think that the owner is going to struggle to reach his BIN on this car. I hope that I'm wrong because, in my mind, its condition is too nice for it to sell for peanuts. Having said that, it would be interesting to know just where the reserve has been set, because if that is low enough, then someone might be able to score themselves a very nice classic at a very affordable price.