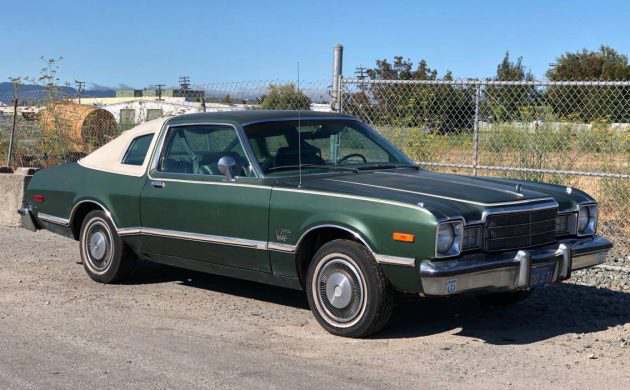 Let's be clear, I'm not about to break into a rendition of Volare ala Sergio Franchi and you should thank your lucky stars for that; cat's fighting would be more melodic than listening to my tortured pipes. But that said, I can't look at one of these cars without hearing that sales jingle(?) in the back of my mind. So, we'll hold the tune but still take a deep dive into this 1977 Plymouth Volare. It is located in East Palo Alto, California, and is available here on craigslist for $3,950. Thanks to Pat L. for this tip!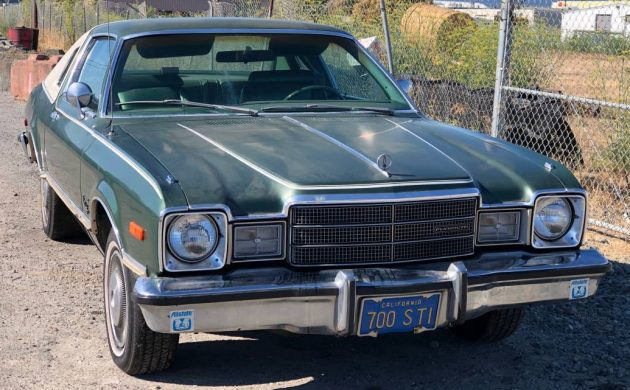 The Plymouth Volare (Volare being Spanish for "I Will Fly Away" or "I will Blow Away" (gulp!) or Italian for "To Fly"), was introduced in 1976 as a replacement for the venerable Duster. The Volare, and its Dodge stablemate, the Aspen, sold well with 327K Volares and 266K Aspens finding new owners in '77. In addition to the two-door sedan like this example, there were four-door sedan and station wagon models offered too.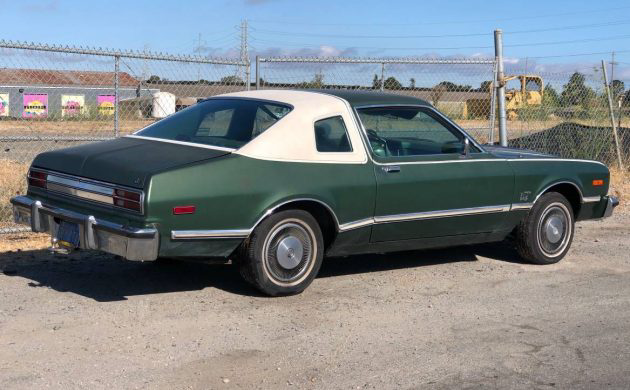 The seller states, "I found in an abandoned building and did the paperwork to take ownership". OK, that's a different twist on automobile acquisition. He doesn't state whether or not he has a clear title. We are told the body is straight and rust-free on this 82K mile example and I would concur from what can be spied. It's not stated if this is a life-long California resident but that would help explain the clean body. The "mint green" exterior, as the seller refers to the Forest Green Sunfire Metallic finish, is understandably faded with some discolored spots. But this Plymouth, as it sits, is completely presentable. The trim is all in place, the chrome still shines and, as the seller mistakenly identifies the vinyl landau top covering, the "RAG TOP is perfect and original". Nothing like a perfect RAG TOP! It would be nice to catch a glimpse of the driver's side of this Volare.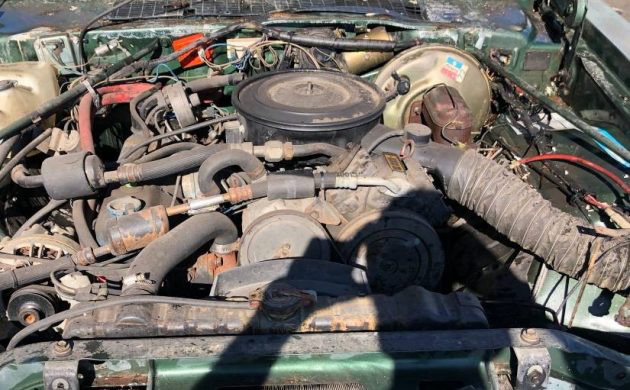 The listing claims this Volare to be V8 powered but hidden underneath all of that smog handling equipment and A/C lines, I'm seeing what looks like a 100 net HP, 225 CI, in-line six-cylinder engine. There is no reference to how this Plymouth runs or drives – we'll just assume that it does. A TorqueFlite, three-speed automatic transmission is in place behind the "Slant-Six" motor.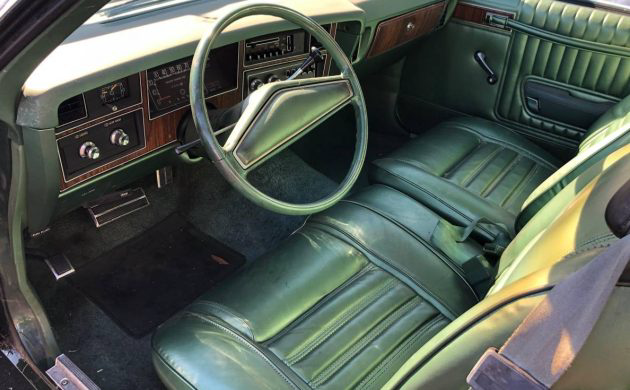 The seller considers the interior to be in "almost mint condition". Well, it's mint in color and the split-bench environment is actually in nice shape, but maybe not mint condition. The carpet is a bit worn and the hard-shell seatbacks are starting to deteriorate but the interior is in very acceptable condition and really needs nothing. This Volare has its fair share of faux wood trim, certainly a typical styling cue for 1977. A/C is installed in this Plymouth but there is no word regarding its operability.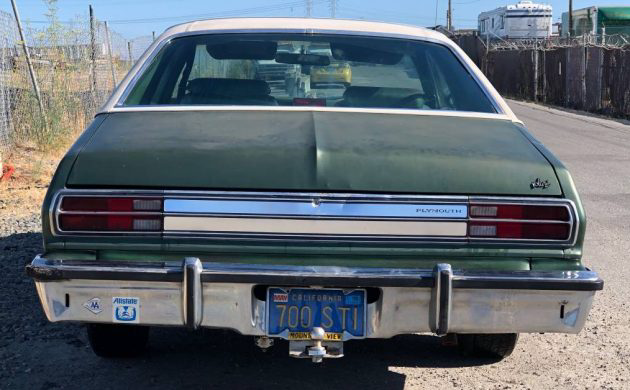 The seller states, "These cars are extremely hard to find and valuable". They're not, I stumble across them all the time and they generally don't trade for big $$$ unless they possess some semblance of a performance model, are in perfect condition and have very low mileage. And even then, they trade in reasonable territory. The seller also advises, "I know what I have here so price is more than fair. Please don't lowball me".  We're not talking big money here, this is a very reasonably priced example of everyday '70s motoring but getting lowballed is just part of the old car game. (But, he did say, please.) Anyway, all you have to do is proclaim that old quote from the '80s and "just say no", right?