A couple of weeks ago Brian wrote a great piece about a similar Chevy, except that it was a coupe. Bidding ended at less than the reserve, about $9000, so it did not sell but it was relisted and with the high bid of $13,300 still, has not sold. This 2 door Chevy listed on craigslist in Pottsville, Pennsylvania has a back seat but is perhaps more original and is listed at $8500. This is another example of more is less. It's been parked for over 40 years, but it ran and drove when parked, of course.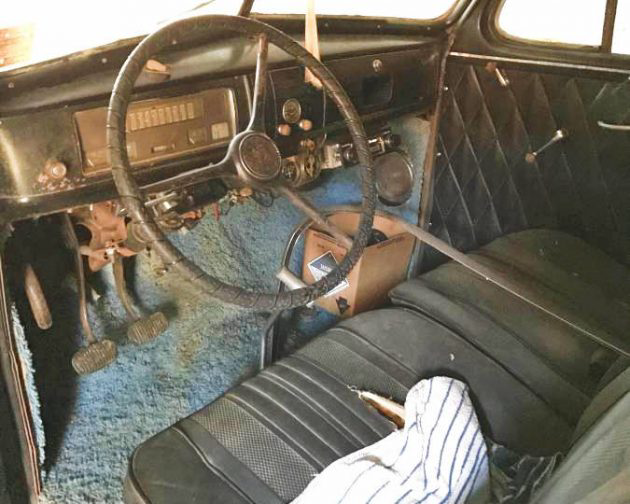 The interior shows signs of the 1970s influence with the shag carpet, door panels, and the non-stock seats. Removing the carpet will be easy but bringing the door panels back to original will need reupholstery in a more original material. Perhaps the original seats are tucked away in the garage somewhere. It does look better than the crazy upholstery in the coupe.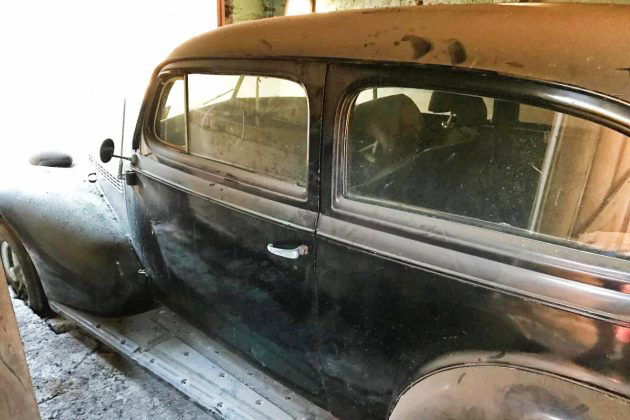 This old Chevy looks like a solid car. It needs a few things, like front seats and running board rubber. It would have been nice to have a peek under the hood. If there the barn floor isn't showing under the shag carpet, perhaps this could old Chevy could be a great driver. That might even be original paint. If they had repainted it when they added the shag carpet and seats the color would probably have been something more colorful. It's not a coup, of course, but it's still a nice, solid old car.