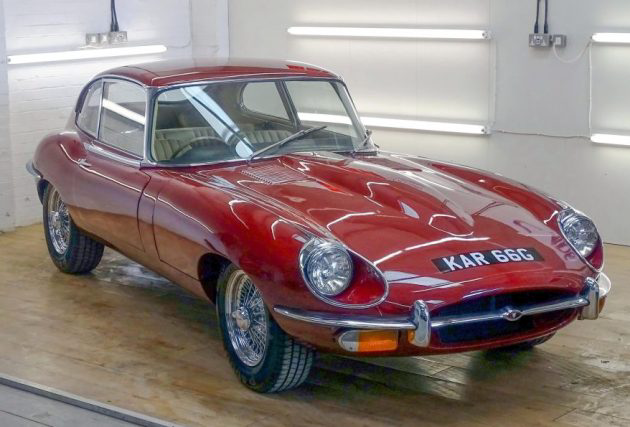 This brilliant one-owner E-Type Jaguar rested unused in an English garage, eager to deftly nip the hedge-lined apexes of country lanes, or perhaps to enjoy a pleasant night on the town, its 4.2L inline six burbling pleasantly to the delight of all, but that day never came for a long time. Tucked away in its infancy, this stunning Regency Red 1969 Jaguar waited 24 years in storage then underwent a complete restoration, and even since then has only accumulated 1,733 miles. H&H Classics will auction this and other cars on July 26th at Imperial War Museum at Duxford in Cambridgeshire, United Kingdom.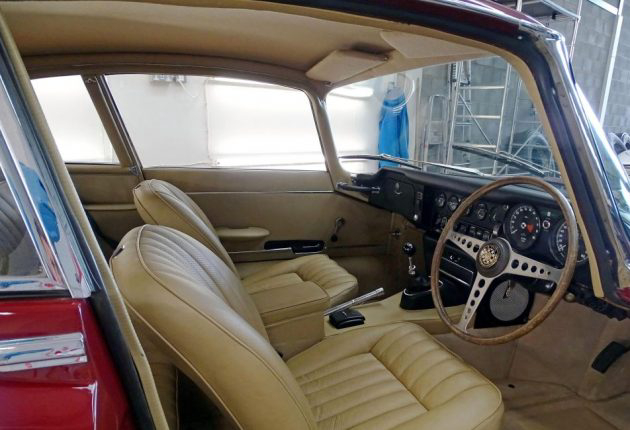 The beige leather interior looks as supple as new, and the full instrumentation and floor shifter remind you that, while this Jaguar delivers impressive luxury, this big cat is ready to pounce on more pedestrian victims at a moment's notice.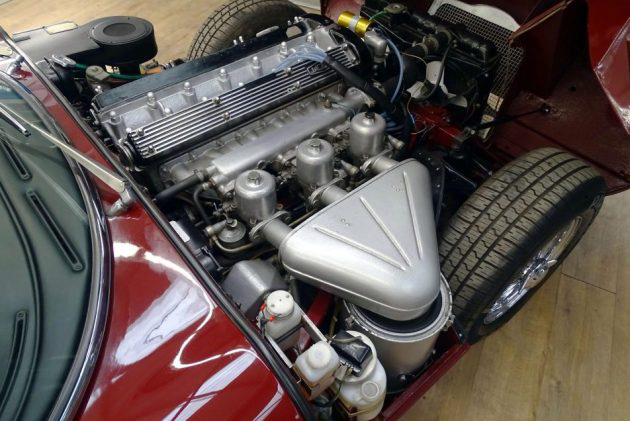 Like many racing cars, the E-Type's front clip tilts forward for ease of service, exposing all the mechanical bits. Certainly form follows function under the hood, but the liberal use of weight-saving aluminum and neatly routed lines are a joy to behold. The Vatican might proclaim heresy if this car were put on the road as a daily driver. What sort of person makes the best owner for such a work of automotive art? It's not too late to make it yours! The auction is July 26th.