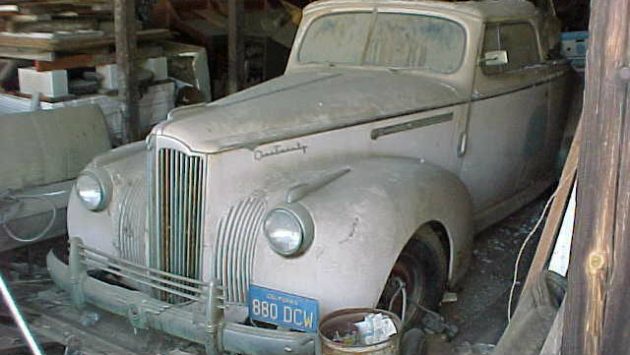 This 1941 Packard One-Twenty Convertible Coupe has been off the road and not running since at least 1985. However, it was stored well with oil in the cylinders and sounds like it wouldn't take too much to get mobile again. It's located in Bloomington, California and is listed for sale here on eBay. There's a buy it now of $25,500 but lower offers are being considered.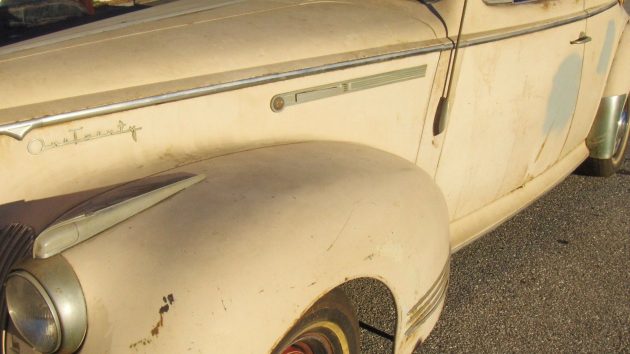 While the One-Twenty was a lower cost market entry for Packard, it was still a pretty nice car for it's day, with elegant yet modern styling, a three or four speed full synchromesh transmission and a "Handishift" column shifter to get the gear change out of the way.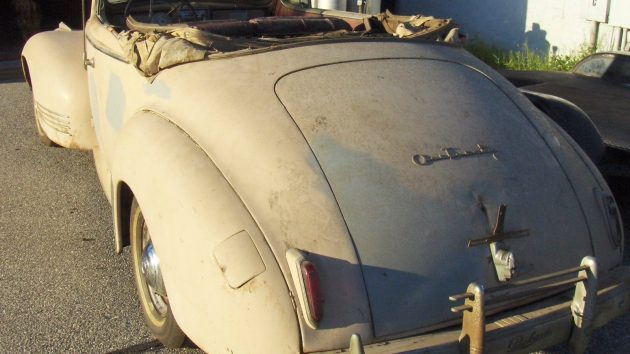 While there is one tail light missing, you can also see that the sheet metal is in darned nice shape, at least what we can see of it. According to the seller, there is almost no body work necessary, and also there is zero rust and zero body filler. Pretty strong claims for a 1941 car!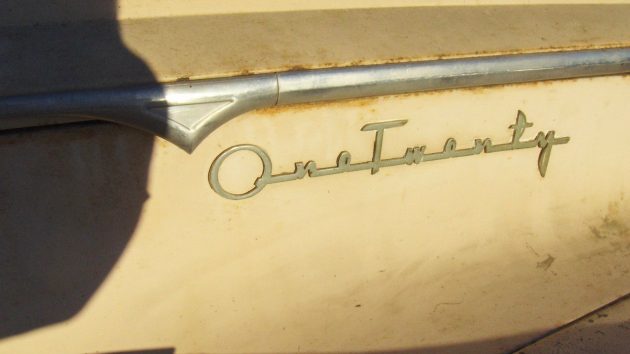 The elegance continued even to the script nomenclature and trim. Classy!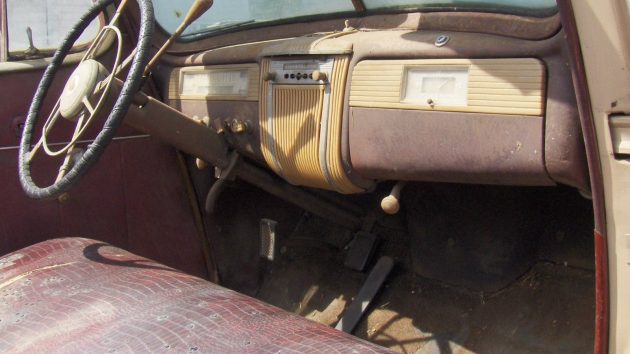 The interior is very art deco; not surprising considering the age of the car. It's awfully dingy and dirty, but looking at it makes me literally want to clean it up, as Scotty mentioned in a recent post. I think that would be a very rewarding way to spend some time. I wonder if the lizard skin upholstery is factory? I found a variety of interior pictures online and didn't see one like this, though.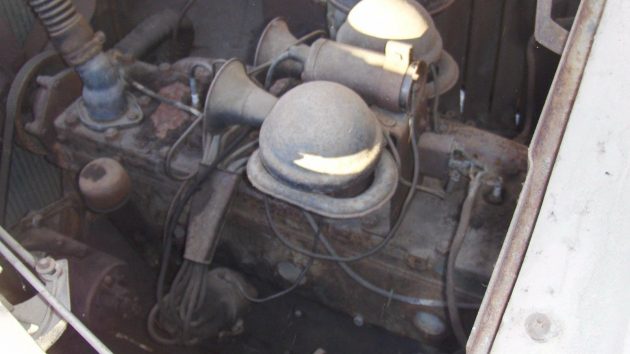 This is claimed to be the original straight eight engine, displacing 282 cubic inches. As the car weighed 3,700 pounds, the 120 horsepower and 225 foot pounds of torque would probably leave it pretty far behind at a stop light grand prix. However, it would be enough for me. I'm just not sure about the economics of putting this car back on the road. What do you readers think?