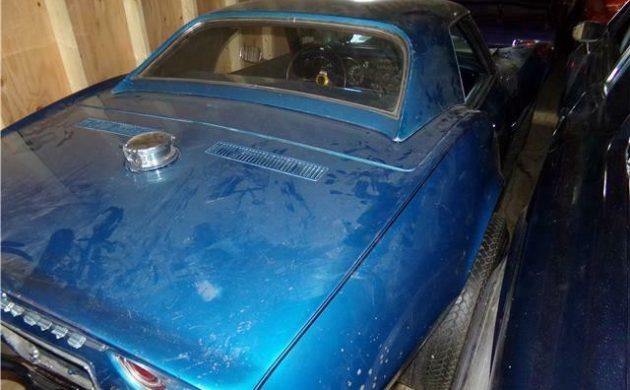 It's incredible what some people will have squirreled away in their basements. In this case, a basement search has revealed a 1968 Corvette Convertible that was hidden for more than 40-years. The current owner has returned it to a roadworthy state, and it is ready to find its way to some lucky buyer. The next owner can choose to treat the car to a cosmetic restoration, although there seems to be no reason why it couldn't be driven and enjoyed as-is. The Convertible is located in Falls Creek, Pennsylvania, and is listed for sale here on eBay. Bidding has reached $17,600, but the reserve hasn't been met. For those who don't want to go through the auction process, there is a BIN option. This has been set at $24,995.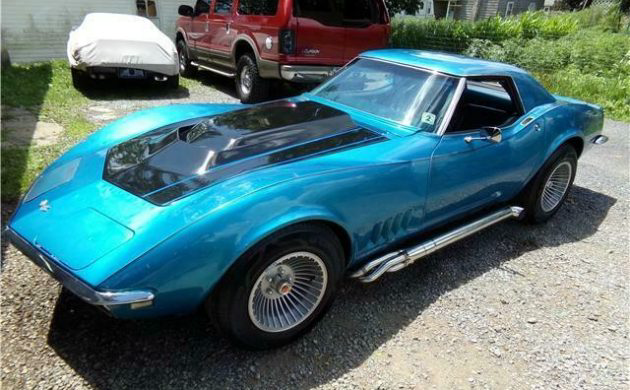 The LeMans Blue paint on the Corvette is said to be original, and it does have a few marks and blemishes. The hood isn't original, but the owner does hold the original if the buyer would prefer it. The fiberglass is free of any problems or defects, while the exterior trim and chrome seem to be in good condition. The owner supplies a wide assortment of photos, and the underside of the Corvette looks to be about as clean and solid as you could hope to find. The wheels aren't original, and nor is the side exhaust. Swapping these two items out for factory components would not be a difficult job, but that will be a matter of personal preference. The factory hardtop appears to be in good condition, but while the frame for the convertible top is good, the top itself will need to be replaced. Reasonably typically for Corvettes of this vintage, the headlights and wiper door aren't functioning. The owner is investigating these issues, so there is a chance that they will be addressed before the car heads to a new home.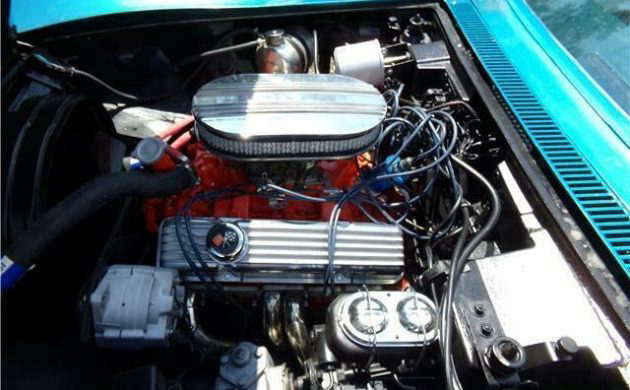 Powering the Corvette is the L79 version of the 327ci V8. This pumps out 350hp, which finds its way to the rear wheels via a 4-speed manual transmission. This is the sort of mechanical configuration that should allow the Corvette to sprint through the ¼ mile in 14.2 seconds. That is the sort of figure that still holds up well by today's standards. The seller doesn't indicate whether the Corvette is a numbers-matching classic, but given how much he stresses its general originality, I suspect that it probably is. After laying dormant for so long, a fair amount of work has been undertaken to return the vehicle to a roadworthy state. All of the brake calipers have been replaced, along with the brake lines and master cylinder. All of the hoses are also new. A new set of headers and a side exhaust have been installed, and the original carburetor has been rebuilt. The Corvette has been fitted with new plugs, plug wires, cap, rotor, and condenser. The owner states that the Corvette now runs and drives perfectly. As you will hear if you play the video clip at the bottom of this article, the 327 sounds really tough.
The Corvette's interior is mostly original, and while it isn't perfect, it is certainly serviceable for a survivor. The passenger seat has a tear in it, and a new cover would be required if it was to present perfectly. One of the knobs is missing off the factory AM/FM radio, while the carpet is looking slightly faded and stained. Beyond those couple of issues, the rest of the trim and plastic remains very presentable. One glaring change is the shifter knob. That isn't original, and I can't say that I am a fan of it. It also looks like the reverse actuator is missing, so both will require replacement if originality is critical. Having said that, the car is said to shift nicely through all of its gears, and reverse is easy to select. Therefore, this isn't an issue that needs to be addressed immediately.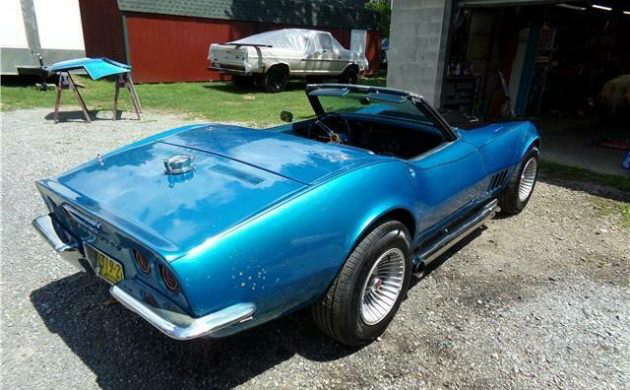 I've just gone to check that I haven't got something as cool and desirable as this 1968 Corvette hiding in my basement. As my house doesn't actually have a basement, this is highly unlikely! However, if it did, I would be happy to find this car hiding there. It might not be 100% original, but this is a classic that is rust-free and ready to be enjoyed. I hope that someone buys it and hits the road very soon. Classics like this shouldn't be hidden away in basements. That simply isn't right.