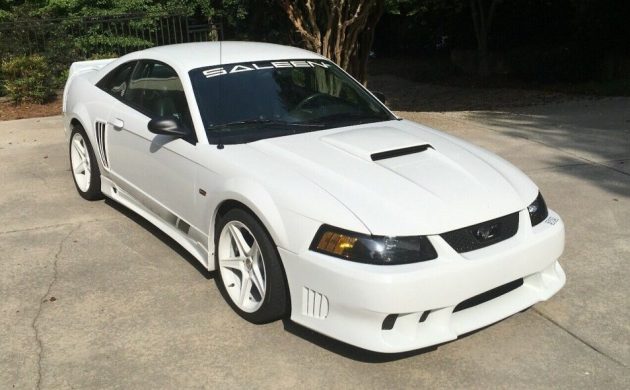 To Mustang lovers, the name Saleen brings images of additional styling and performance modifications that can leave them drooling in envy (or anticipation, if they are buyers)! This 2002 S281 was purchased as a gift to a college graduate, and her father is now selling the car on after 18 years of ownership. You'll have to travel to Peachtree City, Georgia to pick it up if you win the auction. It's listed for sale here on eBay and features a buy it now of $20,000 but the option to make lower offers is there as well.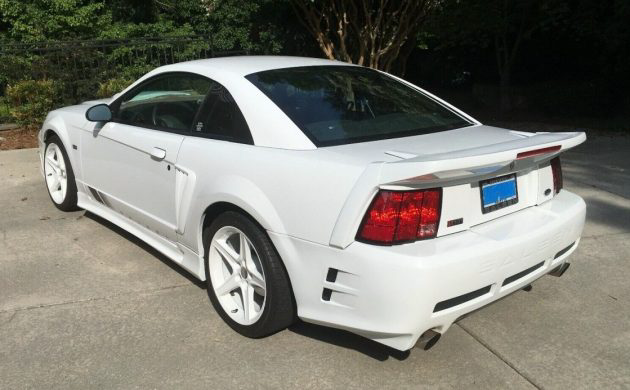 The monochrome white treatment has a lot of eye appeal and I'd even argue that the body modifications are tastefully done. You're correct if you've deduced that I like this car. I happen to be racing a 1994 Mustang this weekend and this car would be a substantial upgrade, both in appearance and performance! This car was actually upgraded to 281SC specifications shortly after purchase with the addition of a Saleen supercharger along with headers, a roll bar, subframe connectors, and upgraded Brembo brakes.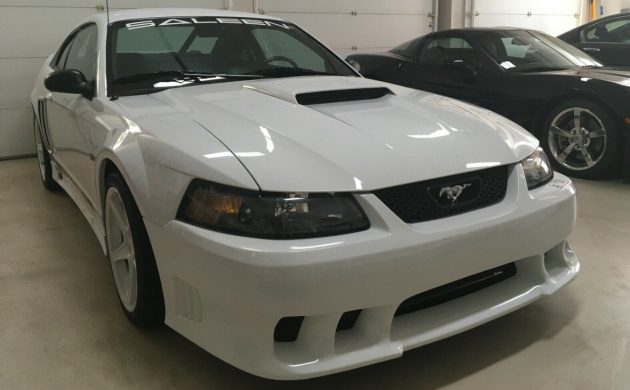 According to the Saleen Owners Club, there were only 202 S281 coupes produced in 2002 — you are unlikely to see another one coming down the road (unless you are going to a Mustang convention).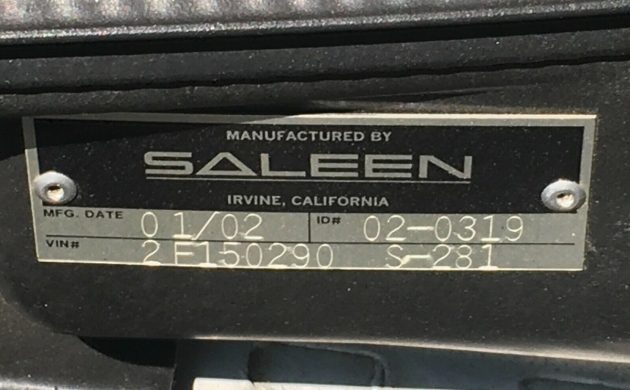 Saleen was considered the manufacturer of these highly modified Mustangs rather than Ford, and the VIN plate shows that.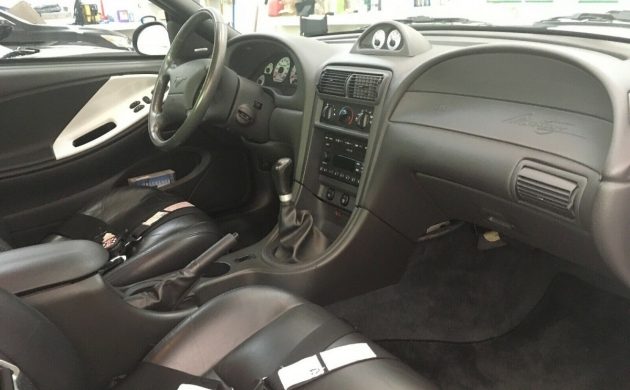 The interior is largely original but does feature five-point harnesses that replaced the original belts and a roll bar that makes the rear seat useless for people. If you've ever sat in the back of an SN95 or New Edge Mustang, you'll know that's no great loss! And with only 41,293 miles showing it's understandable that the interior looks as nice as it does, even after 18 years!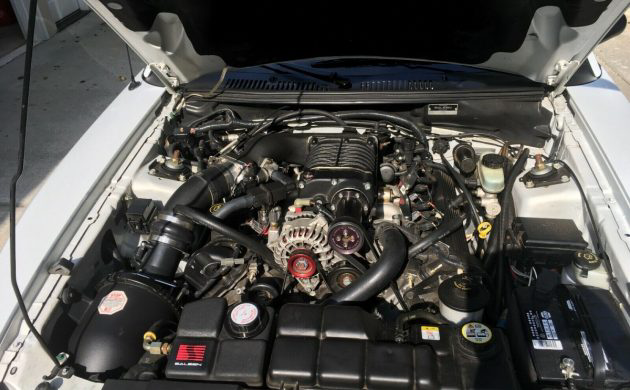 A factory-converted S281 SC was rated at 350 horsepower, and given the additional headers on this car, I can't see it making less than that. What a fun ride! Twenty grand isn't cheap but it seems like a relative bargain. Let us know what you think in the comments below: