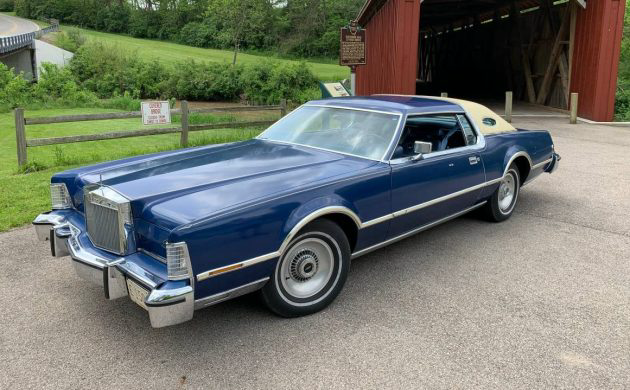 For the fans of big Lincoln personal-luxury cars from the '70s, we present to you a '76 Continental Mk IV Designer Edition, and this mostly-original example is available here on craigslist in Dayton, Ohio. Thank you to Roger for the tip, let's look closer!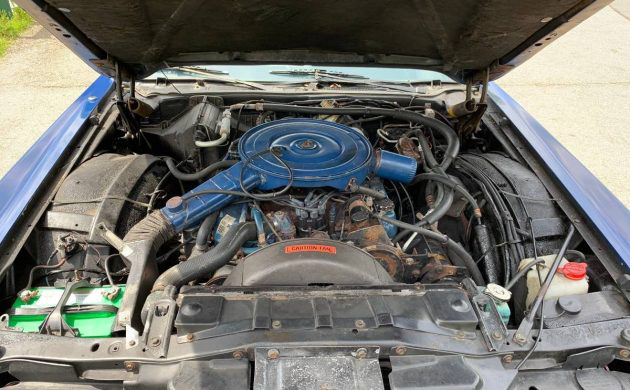 In the wake of the oil crisis, some people still wanted their land-yachts, and the "Big Three" were more than happy to oblige. Lincoln had seen success with its four previous generations of Continental and two generations of Mark series, and what with all the Bicentennial hubbub, they introduced their first "Designer Edition" cars as upper-echelon trim packages for '76. All of the Designer cars had the carbureted 460 V8 and three-speed C6 automatic, pushing 5000 pounds around town, but only putting out 200 horsepower and returning 11 miles per gallon. Each different Designer car had a different paint-interior scheme, but all had a Cartier clock and other rich-guy goodies available.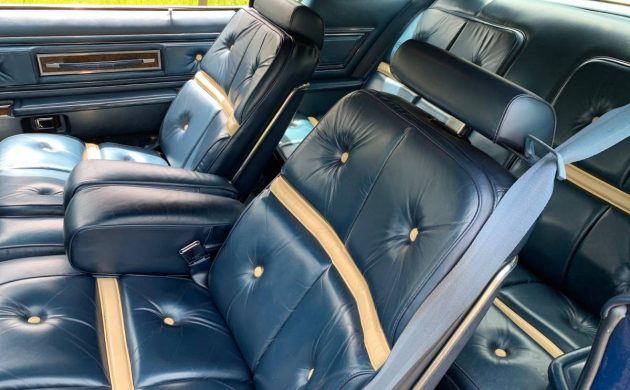 We turn our attention now to the Bill Blass edition at hand. The seller goes into quite a bit of detail, and we can see in the pictures an imperfect but well-cared-for piece of American steel. Apparently, everything works but the air conditioning, and they're only the third owner of it. The interior looks rather nice! Repair and maintenance have been performed, and the car comes with plenty of receipts and a few extras in! Noteworthy items are the Ford "Quadrasonic" quadraphonic 8-track player and CB radio in the trunk, a few small spots of rust, and a split in the steering wheel. To their credit, the seller does make it a point to highlight the flaws as well as the attributes.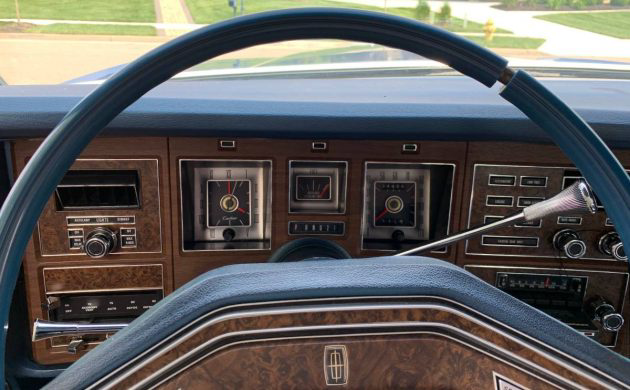 I don't know about you, but I would enjoy having a completely impractical toy such as this. It comes from what feels like a completely different world, and some days, that simpler motoring experience is quite refreshing.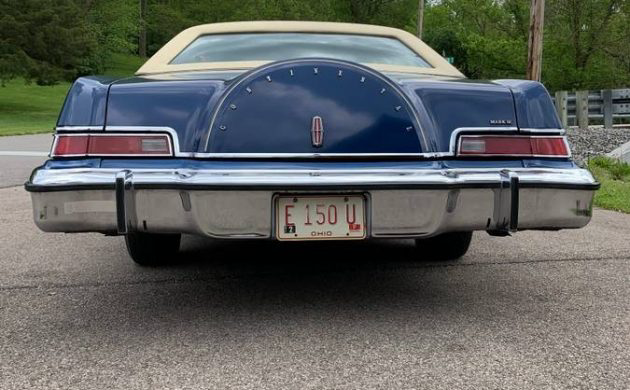 I can dig it, can you? Let us know in the comments!