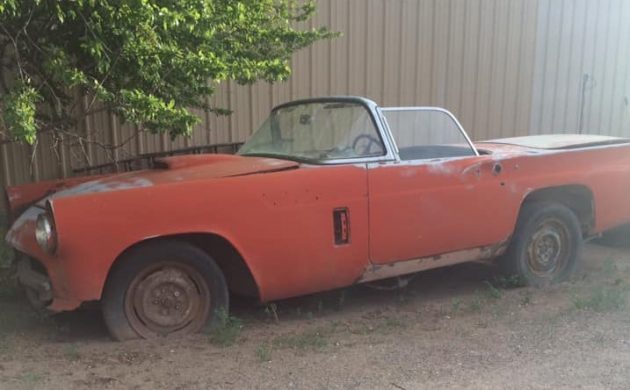 You know the expression, "birds of a feather flock together?" Well, in this case, it applies to a pair of Ford T-Birds, likely a 1957 and a 1956. From the first generation of the iconic Fordmobiles, these two looked to have been parked outside and forgotten for a long time. Now the seller is parting with them for $4,000 each. They currently call an open lot in Albuquerque, New Mexico home and can be found here on Facebook Marketplace. Thanks to Barn Finds reader Marc Naktin for the tip!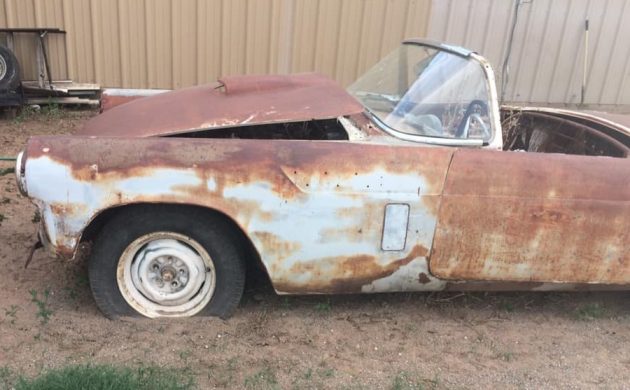 The Ford Thunderbird (aka T-Bird) was conceived for 1955 as a two-seat personal luxury car. Many think it was a direct competitor to the Chevrolet Corvette, but it wasn't exactly. The early Corvettes had a six-cylinder engine, while the T-Bird started out with a V-8. After a modest sales record of 53,000 units across three years, Ford stretched the car, added a back seat, and redefined what the luxury personal car segment would be. The brand would remain in the Ford brochures through 1997 but it was reincarnated as a two-seater again for 2002-05.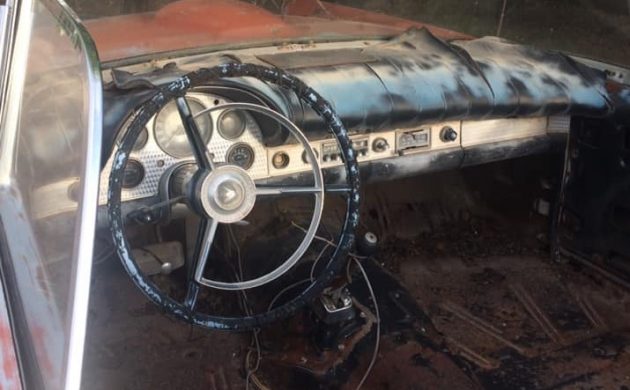 Advertised as 1957s, the two T-Bids presented by the seller appear to actually be one 1957 and one 1956. As is typical of Facebook Marketplace ads, the photos are poor and mostly taken portrait instead of landscape, which would work much better. The rear fins are more a little more pronounced on the "red one", so we believe that is the '57 and less pronounced on the "grey one", so that leads us to think '56. Both cars are aptly described as "projects for parts or restoration", with parts donors the more likely alternative given their condition.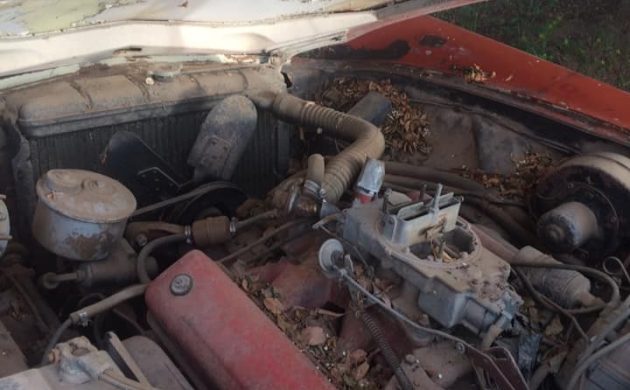 The seller says most parts of the cars are present, so we have to assume what we don't see is not present, like bumpers for both cars and seats for the "red one." Fortunately, we don't see much in the way of rust thanks to the desert climate and – if the undercarriages aren't bad – that works in favor of being salvageable. Most of the glass appears to be intact. We're told both cars retain their original engines and transmissions. I can't tell if the engines are 292 or 352 cubic inch V-8s, so perhaps more astute readers can tell the difference as valve covers and/or air cleaners are missing. Also working in favor of the two cars are valid New Mexico titles. We think both cars are  automatics.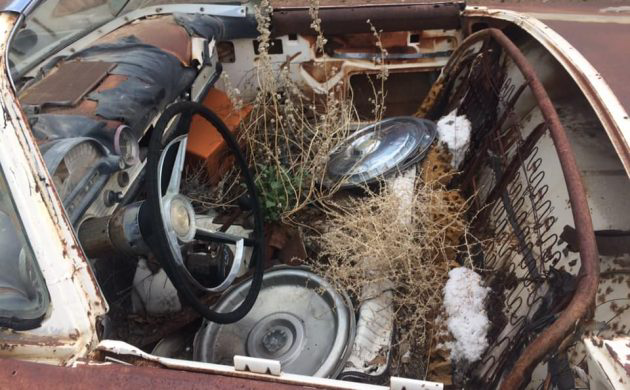 While the first-generation T-Birds outsold the similar Corvette, production figures are low compared to what Ford would experience after turning them into four-passenger touring cars. 30% of the early 'Birds were sold in 1955, 29% in 1956 and 41% in 1957. Ford execs were already committed to redoing the Thunderbird for 1958 before seeing a near 40% increase in sales year-over-year for 1957, which to me is the most attractive of the three years.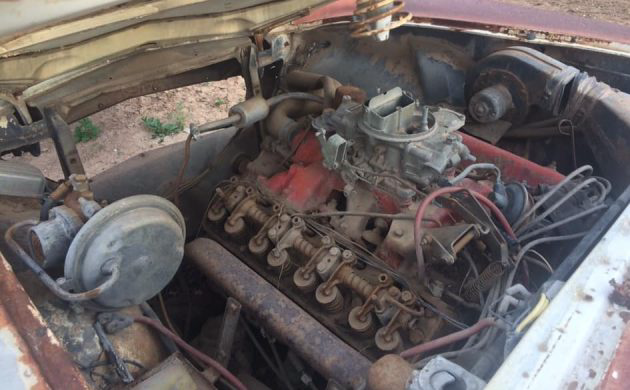 Thunderbirds of this era can bring big bucks, depending on configuration and condition. According to Hagerty, Concours examples are $70,000 while Fair are $18,000. These are neither. The prices assume both hard and soft tops coming with the car. Deduct $6,000 for hard top only and deduct $4,000 for soft top only. I think both of these were hard tops-only, but there is no sign if the tops survive anyway. So, it remains to be seen whether a buyer will cough up $4,000 for either car for parts. What would you do?