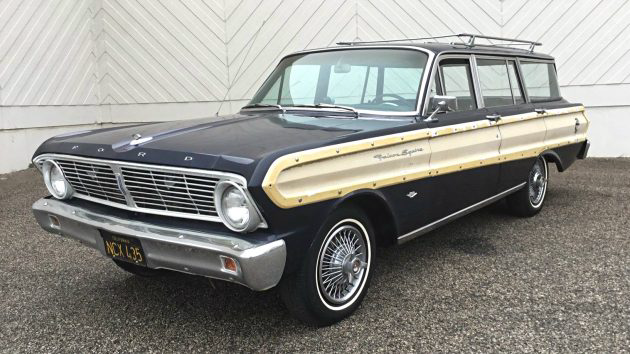 Purchased from an 80 year old man last year, it is clear this seller struck the Ford Falcon jackpot. This Falcon Squire is very clean, and is believed to be a true survivor. Having lived in a car port for many years, this California native has some minor cosmetic issues, but is still a beautiful example. Packing a 289 V8 and air conditioning, this clean example is one to keep an eye on as the bidding rises. Currently this Falcon is bid up to $6,200, with a day remaining in the auction. Check it out here on ebay out of Saint Joseph, Missouri.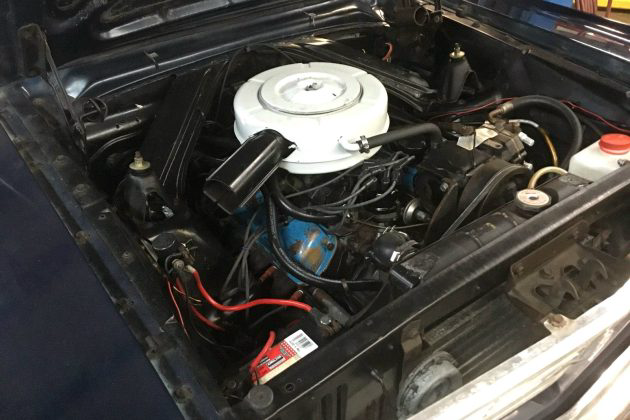 Again we have another awesome classic wagon with a V8 and air conditioning! Those are two check boxes I like filled in on my classic station wagons.  The 289 recently had a carb rebuild, and overall the engine bay is very clean. After 52 years, the mileage is listed at 84,001 miles and from the view under the hood, I can believe it to be true.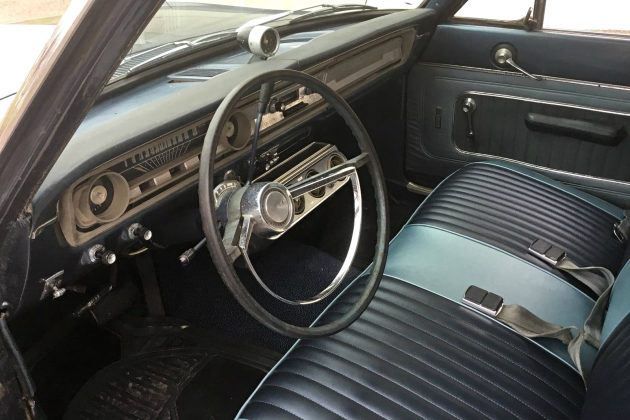 Inside there is a lovely two tone blue interior that is in very nice shape, but isn't entirely original. The front bench has been recovered, and a new carpet kit has been installed. These new items really make this interior appear wonderful. The current dash pad is cracked, but the seller has a new one, as well as a new headliner. The A/C console is a much welcomed option that will certainly put a smile on your face on the hottest days of the year. Appearing almost like a hot rod tach, the optional clock pleasantly resides towards the middle of the dash. The back seat isn't shown very well, but appears to be in nice shape. The only thing that doesn't look great about the interior is the rear cargo area. There is some minor surface rust present that could be hidden by a piece of fitted carpet. Also the spare tire cover is broken but there.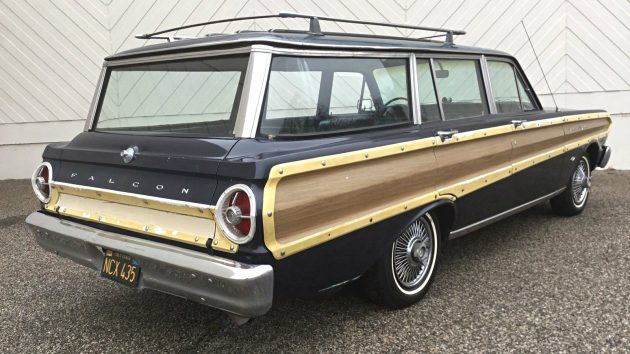 Looking at this Squire, the contrast in color between the paint and wood applique is quite pleasing. The Caspian blue paint is beautiful with no major issues visible, although there is a scuff on the lower portion of the passenger quarter. The faux wood looks spot on until you really examine it. After spending many years in a carport, the wood applique is more faded on one side than it is on the other, and boy is it obvious. The passenger side is the "good side" while the tailgate and driver side suffer from fading and some minor applique chipping/peeling. To most it may not be that noticeable, but if the wood applique wasn't faded, this Falcon would appear like new. Overall the applique fading doesn't take much away from this wagon, as it is still a beautiful example with a V8 and A/C. Would you add this black plate special to your fleet?