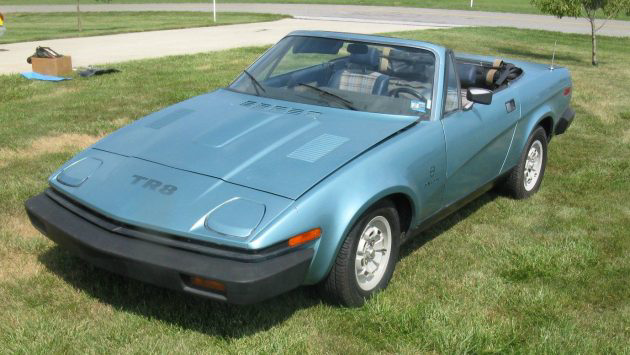 The wedge-shaped Triumph TR8 is one of the least known and underappreciated British sports cars, produced right at the end of Triumph's existence as a car manufacturer (yes, we know about the badge-engineered Honda called a Triumph Acclaim, but this is the last "true" Triumph). This very original example is for sale here on eBay and is located in Lima, Ohio. Bidding has just exceeded $2,500 but there is a reserve that hasn't been met yet.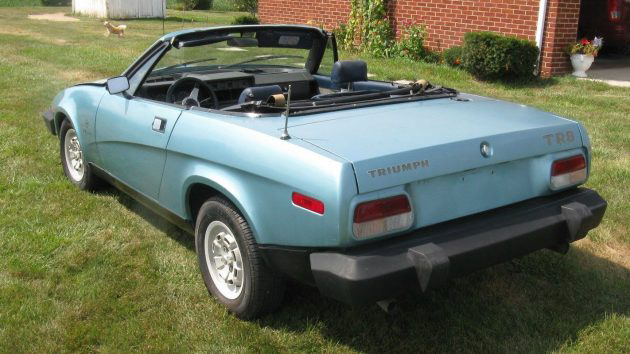 While TR8s look almost identical to TR7s, the addition of the 3.5 liter (215 cubic inch) aluminum block V8 absolutely transforms the car with seemingly no negatives (okay, fuel economy suffered slightly, but that's about it). With a fairly soft ride, comfortable seats that outlived the car design (the later Reliant Scimitar used the same seats long after the TRs were gone) and good handling, a nice TR8 is a wonderful car for doing just about anything. There's even decent luggage space in that tall trunk.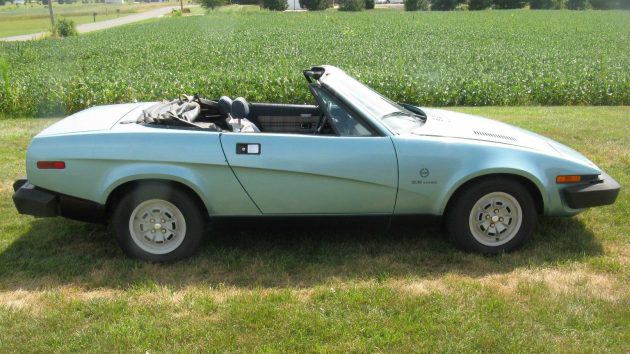 This particular survivor is still sporting it's original paint, which seems to have held up quite well. The car comes from Texas and has only just over 14,000 original miles. It's not that unusual to see a TR8 with low mileage like that as most were purchased as toys, and many collectors snapped them up after Triumph stated they were ending production.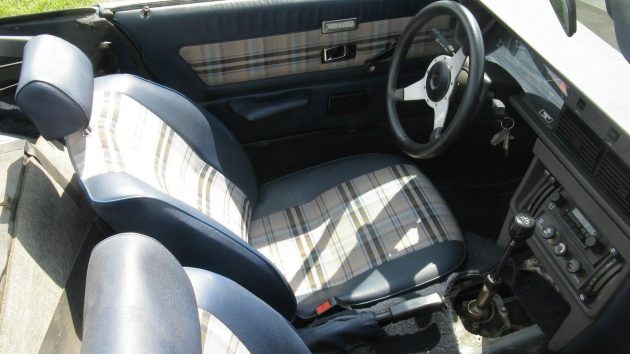 The center console has been removed for some reason; I suspect it may be to replace the shifter isolation bushings, a well-known weak point in these cars that is inexpensive to remedy but requires quite a bit of contortion to fit (I've done it).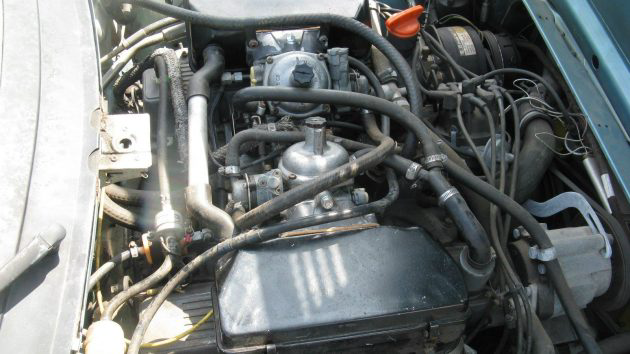 Complete with air pump and air conditioning, with all items said to work, this is a great example of how wonderful the TR7/TR8 line of cars could have been. I have the auction under watch, and I suspect some of you will as well. I hope one of us ends up with this wedge!