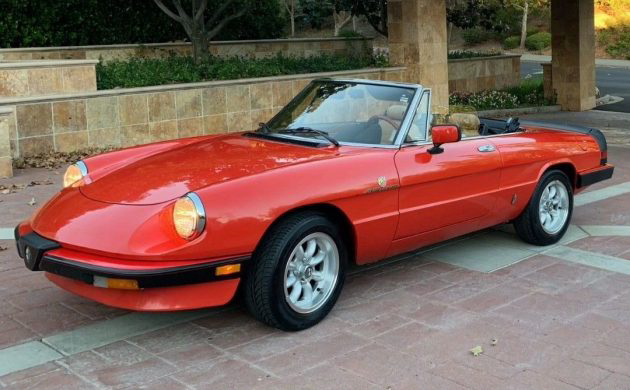 While 80s German cars continue to accelerate in price, Alfa Romeos of the same vintage seem like a relative bargain. I've been checking out the Milano sedan and the later 164, and despite the upkeep requirements, they seem like a worthy alternative to a BMW 3-Series or Mercedes 190 of the same era. However, the Spider is the biggest bargain of all if you're considering a convertible, and this one here on eBay is a California creampuff that hasn't left San Jose since new.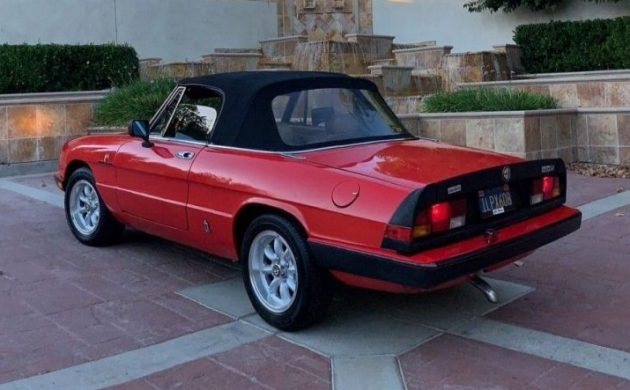 Like so many other cars built over many years in large quantities, the Spider tends to get overlooked simply because they're so easy to find. That doesn't mean a good one is at the top of every craigslist search, but in my view it is firmly on that list of "safe" cars to buy if your spouse demands a cute convertible in the garage. Think Miata, or a Mustang drop-top. The Spider is absolutely going to cost more to maintain than either of those, but I also think it's part of the reason why the collector crowd hasn't gone flocking to these.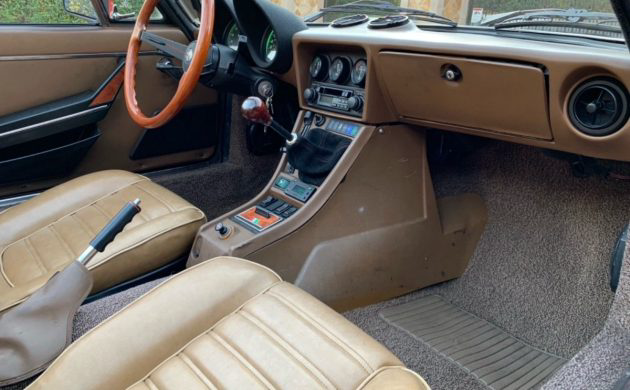 The early model Duettos are a different story, but it's also a different car in many ways. It's older, and arguably purer – both in the driving experience and design. The later Spiders suffered the same fate as almost any car from this era, with the ugly safety bumpers slapped onto what was otherwise still a gorgeous design. Fortunately, the interior remained as driver-focused as Alfa intended, with the classic woodgrain steering wheel and dash-mounted 5-speed manual shifter.
The seller doesn't go into great detail on this Spider, partly because he believes the car should do the talking. The engine is said to run like a Swiss watch, the paint is original, and the interior shows no signs of dash or seat leather cracking. The Panasport wheels are included, and while they're not my favorite design, they hardly ever look bad on a vintage Alfa Spider. Bidding is over $5K with no reserve, which still seems like a bargain for a car like this.