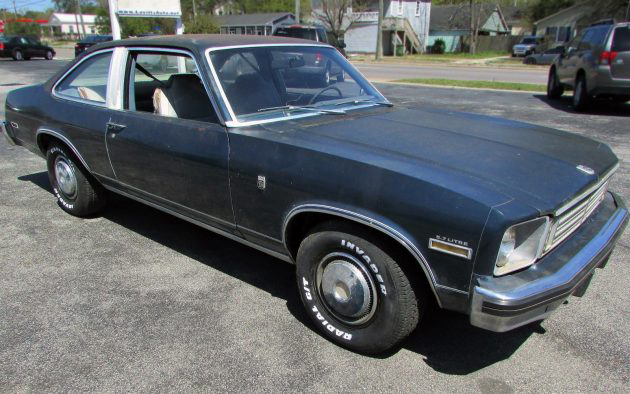 It's hard to believe now but 1975 was a turning point for both GM and Ford. GM was offering up this 1975 Chevrolet Nova LN for buyers wishing to buy American but have a more European experience. This example is listed on eBay in Wilmington, North Carolina with a $4,800 buy it now price or you can make an offer. Thanks to the anonymous Barn Finds reader who sent in this rare model!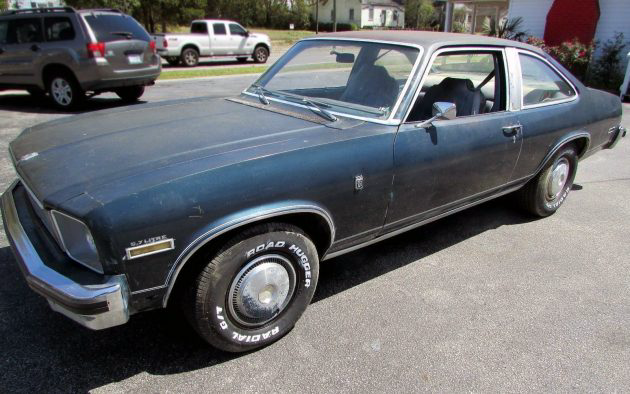 Ford geared their new for 1975 Granada towards Germany's finest luxury car, Mercedes-Benz. Chevrolet countered with its nod to Germany's finest sporty car maker, BMW, with the LN, or Luxury Nova. Road & Track liked the Nova LN. They said that "in general we like that "GM character", in that it usually implies quietness, refinement of operation and relatively good handling often combined with very sophisticated styling. All these things the Nova has, at least on first impression."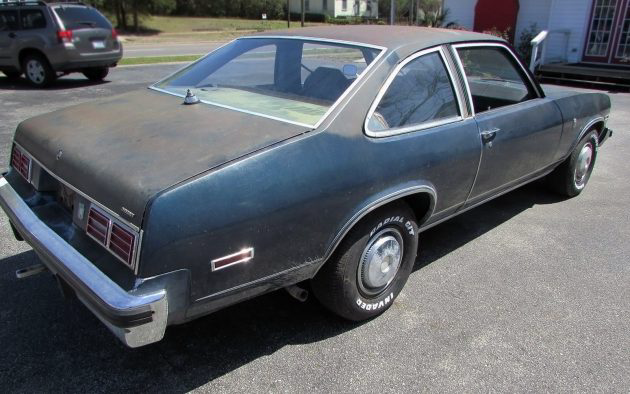 1975 was the first year of the fourth-generation Nova and GM really wanted them to be competitive with European sedans. The LN was a one-year only designation as in 1976 they would become the Concours. This LN "was found in an old warehouse, where it had been stored for many years. Unfortunately it was near some large windows and got sun damage to the interior and on the hood, trunk and roof."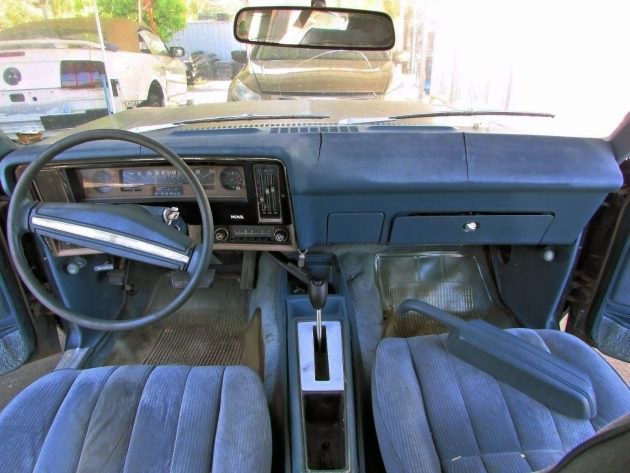 The Luxury Nova came with a floor shifter and console, wide reclining front seats, sound insulation, and other luxury touches which are almost laughable today, like a clock and a day/night mirror. "The rocker panels and floor pans look very good, no rust through! There is a rust spot on the bottom of passenger door and the inside of the trunk lid has some on the outer lip. Roof appears to be surface rust only." The bottom of the rear seat was shorter than usual to give the impression of more legroom than it really had.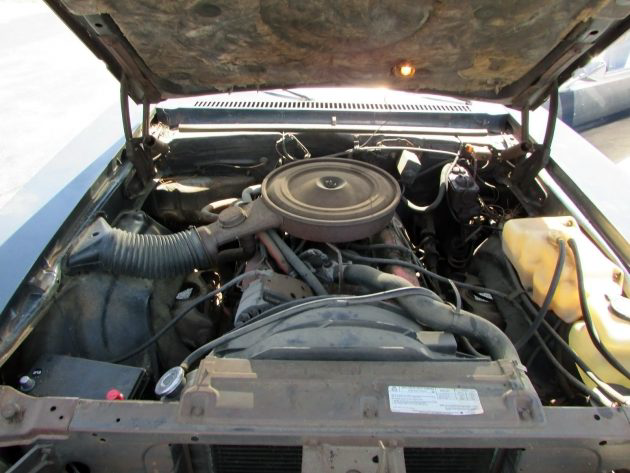 For you trivia buffs, the 1975 Nova LN was the first product from GM for "the Americas" that designated the engine size in liters, as shown on the badge on the leading edge of the front fenders. This example is the bigger one, the 5.7L 350 cubic-inch V8 which would have had 145 with a 2-barrel carburetor. After putting on a "new fuel pump, spark plugs, and fresh gas in the tank it fired right up! This car runs and drives really good! No engine noises or smoke!" This is a pretty unusual and rare car especially in this condition. Sure, the interior needs help but being a solid, mostly-rust-free Nova LN with a 350 V8 this would be a nice one to own. Have any of you heard of this BMW Fighter?
Have something to sell? List it here on Barn Finds!