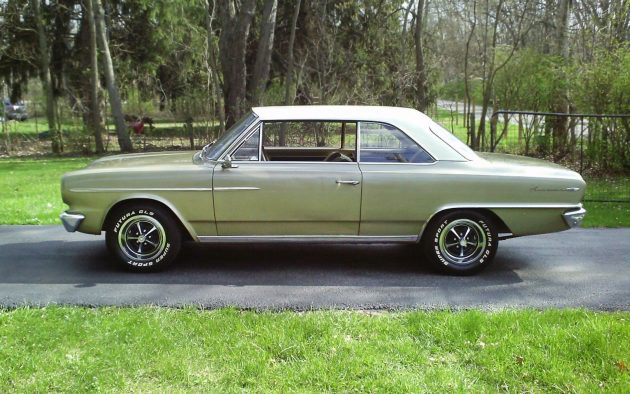 California seems to be the magic land for vintage cars. Say that your car is/was from California and that's it, not much else matters, you know that it won't be all rusted out. This 1964 Rambler American 440H is from California and it stayed there until 2008 when it moved to its current home in Mishawaka, Indiana. It's listed on eBay with a bid of just under $5,000, but the reserve isn't met.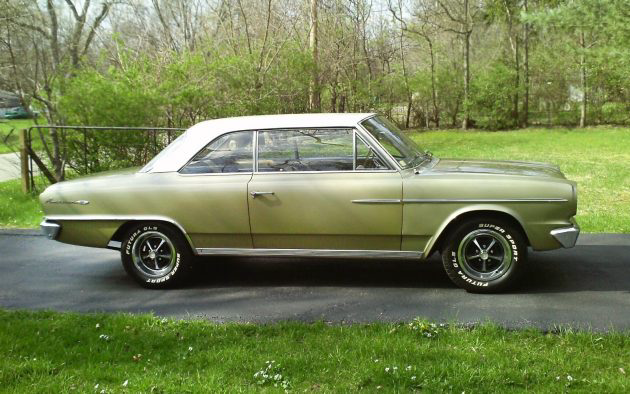 There are a few dings on this rust-free California car, but apparently not enough to keep the bidders away, or enough to allow the seller to let this one go for a rock-bottom price. The right front fender looks lighter to me, but maybe it's a shadow playing a trick on things. One explanation could be that the original "exterior color is gold and new color is a greenish gold which was painted once in the 1970's but the cream paint is original." Give me original-spec any day of the week, but I'm odd that way.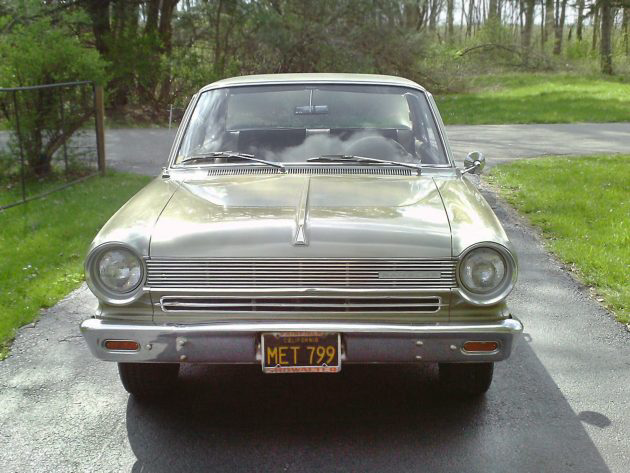 1964 was the first year for the third-generation Rambler American and this body style would carry through until this model ended in 1969. The seller mentions an 8-inch crack in the windshield but says that all of the other glass is fine. The 440H was the top 440 trim level, and they were above the 220 and 330 cars.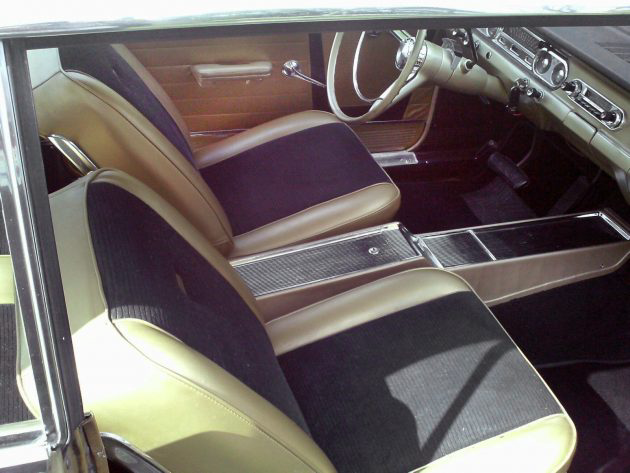 This is one nice-looking interior, and car, in general. One thing missing is the famous twin-stick transmission, this one is a column-shifted automatic. The seats may have been recovered, according to the seller, but the door panels are original. I would say that most definitely at least the infill fabric isn't original, but it looks fine. The trunk looks clean and rust-free, at least without peeking under the mat.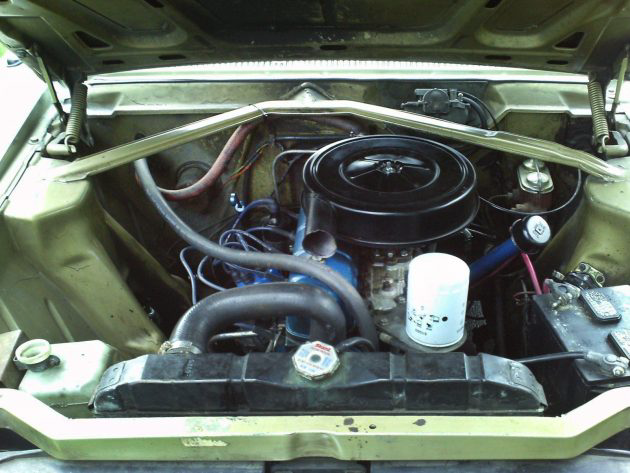 This is AMC's 196 (195.6) cubic-inch inline-six and I'm assuming that it's the 138 hp version that was standard on the 440H models. The seller says that it "runs, drives and shifts great." I'm guessing that the reserve will be around the NADA average value of just under $8,000. What do you think this one will sell for? Have you found California cars to be in better condition than cars from other states?