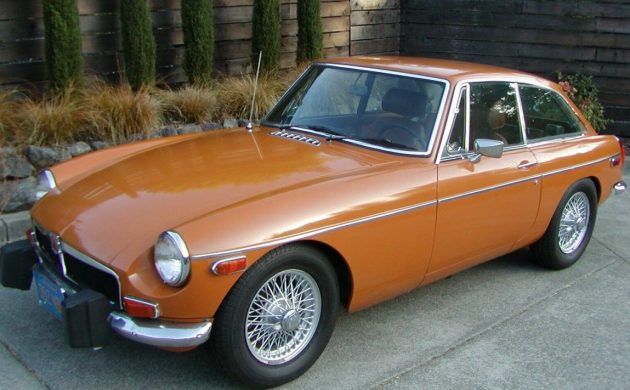 For those among us – myself included – who are indecisive about which style of car you want to add to your garage, perhaps this 1974 MGB GT can satisfy a variety of appetites: Sports car? Yes. Hatchback? Yep. Station wagon? Sort of. Seating for 4? Theoretically. This one was spotted by a Barn Finds reader here on eBay in East Berlin, Connecticut. This no reserve auction has received 34 bids, setting the current high bid at $7,067.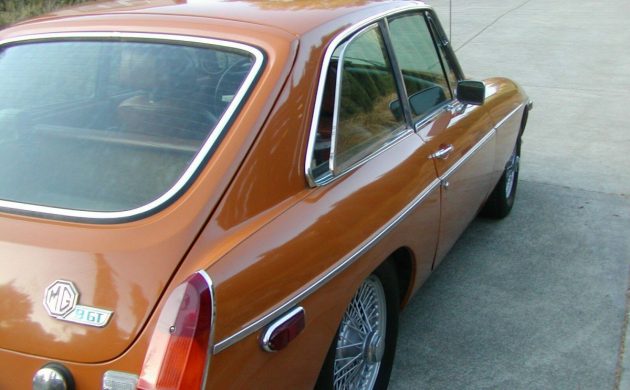 The MGB GT was in production from 1965 to 1980 and generally followed the same formula from its introduction until its departure. It was imported to the US only through 1974. In total a little over 500,000 MGBs were built throughout the model run but only 125,000 or so of those were the MGB-GT.
The seller of this MGB GT describes it as an "exceptional example" of a survivor with only 42k miles. It's currently located in Connecticut, but the seller says, "it has always been a California car." I'll assume it recently made the move. The orange paint looks like it's in relatively good shape, brightwork appears to be bright, and those wire wheels complete the package. It is described as rust-free. I'd be tempted to lose those big rubber bumperettes to give it a cleaner look.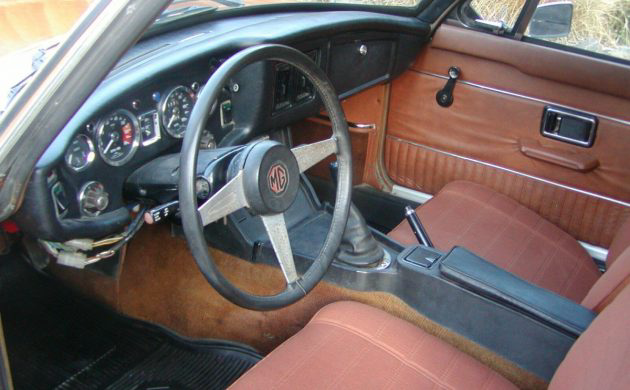 I'd rate the interior as "solid" on the survivor status hierarchy. The seller describes it as "exceptional." The orangeish-brown seats appear to be in very good condition. The black dash and full-length console show some wear, the door panel upholstery isn't taut, and the carpet is faded. I feel like I'm picking nits though as this car is described as a survivor, so "fixing" any of those "issues" would really just be a vanity play.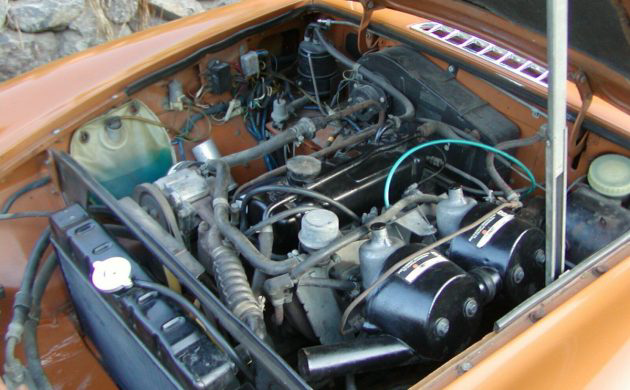 This MGB GT is reported to have recently undergone a mechanical "rejuvenation" but no detail is given on what that entailed. The 1.8-liter inline-four sends power to the rear wheels by a console shifted manual transmission. The seller tells us it drives as good as it looks.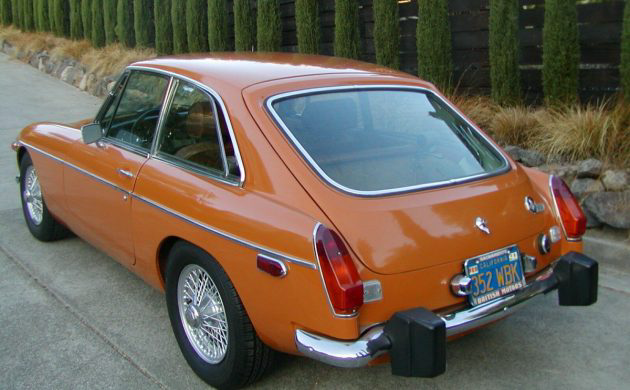 Now that you've seen some photos and read some detail, would you agree this 1974 MG MGB GT satisfies a variety of appetites? Or do you find it more one dimensional? To me, all that matters is this really does appear to be an "exceptional example" of a survivor in which I could enjoy tooling around town.