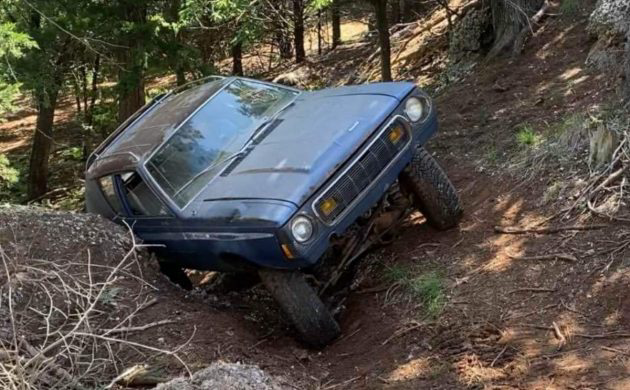 If you find yourself with a lot of spare time on your hands, you'll find a surprising number of 1970s AMC Gremlins online that have been converted from 2WD to 4WD. Which was before AMC got together with Jeep and before they had their own 4X4, the Eagle. We're not sure how this conversion was pulled off, but the seller provides us several examples of the little mountain climber in action, so it looks like it could be a lot of fun. Located in Fairview, Oklahoma, this modified Gremlin is available here on Facebook Marketplace for $4,000. Thanks, Channing, for the tip on this one.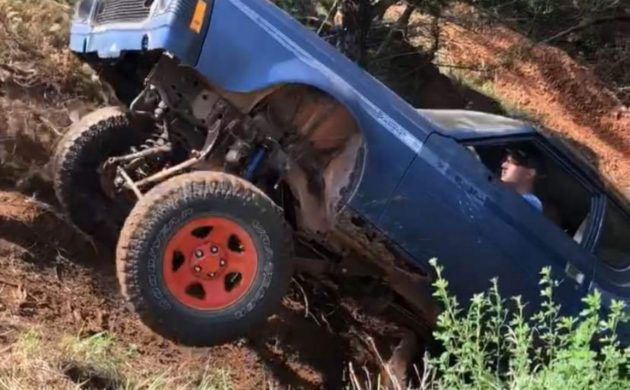 The Gremlin was AMC's answer to the Japanese subcompact invasion of the 1960s/1970s, although it would be hard to really classify this car as a subcompact. It was a shortened Hornet, just as AMC had done a couple of years earlier with the Javelin/AMX. True, it was smaller, and didn't offer 30 mpg economy, but it did provide six-cylinder power compared to inline-4's which would make the car more powerful on the road. The Gremlin was built between 1970-78 before it morphed into the Spirt (as had the Hornet become the Concord). AMC would build more than 670,000 of the oddly named cars during this time.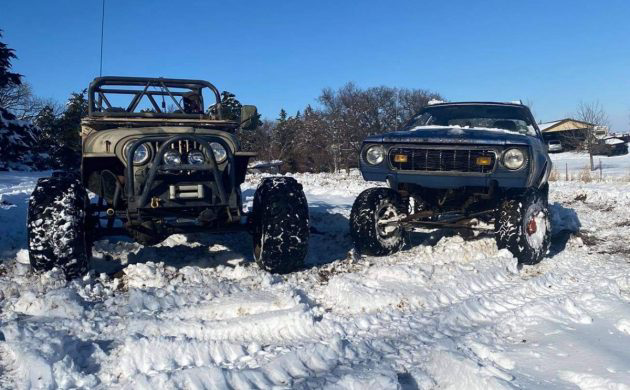 We don't know the history behind the seller's '74 Gremlin other than it was treated to a 4X4 conversion at some point. The seller says it was modified to "dominate any terrain" and the photos supplied tend to support that. We're told it was lifted, locked and injected with quite a few custom modifications along the way. What we don't know is about the 4X4 hardware under the unibody. Was it from a Jeep, a later Eagle or SX/4 or some other 4WD vehicle? Or was it homemade at the shop in high school. And can it be changed from full-time to part-time four-wheel-drive?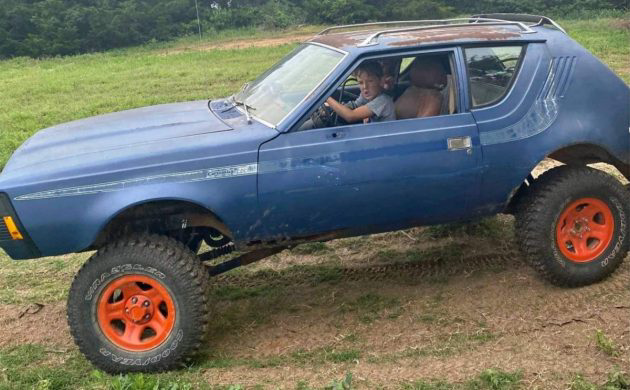 The seller says the mileage is 101,000, so the vehicle has likely seen a lot of use, before or after the conversion. The body looks solid with no indication of rust although the blue paint is pretty worn and will appeal to the patina lovers in the crowd. It's said to have an automatic transmission, but is it paired with an AMC inline-6 (232 or 258), 304 V8, or some other powerplant? The seller is moving and won't have space for the Gremlin going forward but would entertain trading for a motorcycle. Anyone looking for a cheap 4X4?