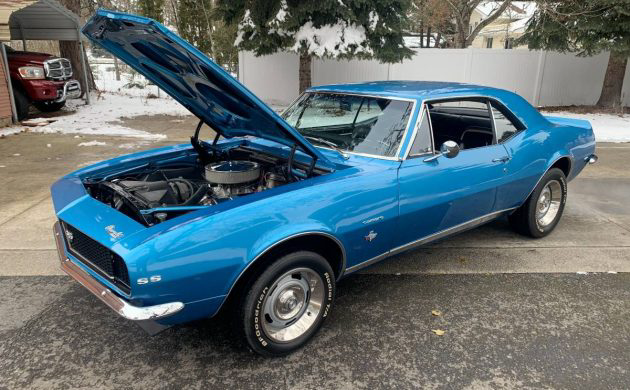 The owner of a private collection of muscle cars and other vehicles is beginning to downsize and has appointed a curator who is responsible for selling at least nine automobiles – with more to follow later. The cars are in multiple locations within Colorado and Idaho. While these cars are mostly GM products, there are two Fords and a Dodge in the mix. These autos and trucks are available here on craigslist starting at $20,000 and going up to $73,900. Our thanks to rex m for finding this cache for us!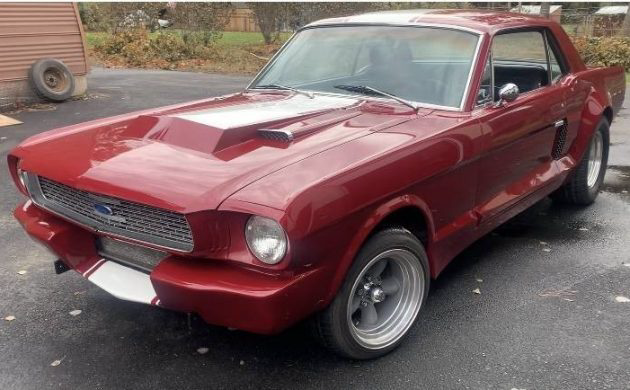 None of the cars are projects. They are originals or restored examples of some cool automotive Americana. All are drivable and have clear titles. If there is anything of interest here, visitation must be made by appointment and the seller insists on doing negotiations in person. Cool trades may be considered.
1964 Ford Galaxie 500
A black-on-black 2-door hardtop with a 390 cubic inch V8 using a Tri-Power set-up (375 hp?), C6 automatic transmission and 9-bolt rear end. We're told it's a terrific driver. Price: $35,000.
1966 Ford Mustang
This 2-door coupe has beautiful red paint, white stripes and rear fender flairs. A 351 Cleveland V8 resides under the hood, with a top-loader 4-speed manual transmission. Price: $24,000.
1967 Chevrolet Camaro Rally Sport
While the car wears both SS and RS badges, only the RS part is real. The body and blue paint look outstanding along with the undercarriage. It's said to drive well with a 350 V8, Muncie 4-speed, disk brakes and power steering. Price: $37,500.
1967 Chevrolet Chevelle Super Sport
This is a real deal SS with the 375 hp 396 V8 backed up with a 4-speed and 9-bolt rear end. Another black-on-black car that appears to be in outstanding condition. Price: $45,000 firm.
1968 Dodge Power Wagon
We're told that this 4X4 short box W100 is a rare find. Rust has never been a problem and it wears new orange paint in the original color. Also, a spray-on liner is in the bed. It's uses a 318 V8 with a 4-speed manual. Price: $25,000.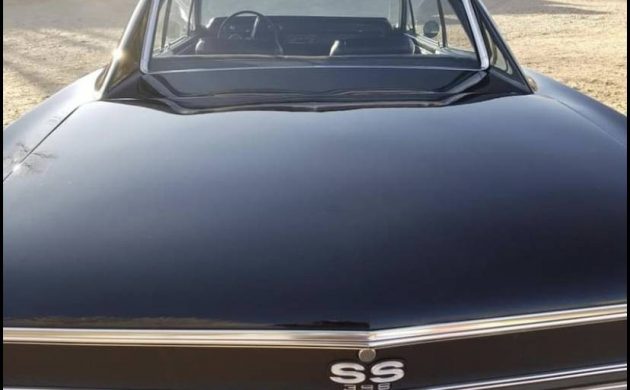 There are several other cars listed, but no photographs are available as yet.
1967 Pontiac GTO: the real thing with a newly rebuilt 400 V8 and 4 speed. No rust and is said to be exceptionally clean in white over black. Price: $37,500.
1968 Oldsmobile Cutlass 442: a black-on-black matching numbers car with a 400 V8 and 4-speed. Rally wheels and good tires. Ready to hit the road. Price: $32,500.
1970 Chevrolet Chevelle SS 396: complete restoration less than 500 miles ago. Numbers-matching powerplant residing in a blue car with black interior. Price: $73,900.
1971 Chevrolet K/10: this is a 4X4 short-bed Fleetside model that came with a 396 V8 originally but a Chevy small block is there now. Turbo-Hydramatic with new tires and wheels. Price: $20,000.