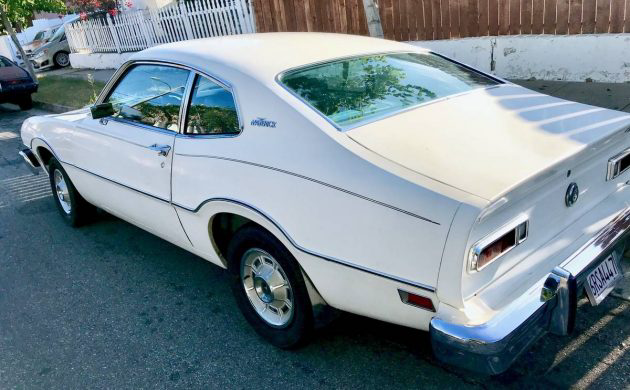 The Maverick was designed by Ford to be an affordable car that would steal sales from its Japanese rivals. It was a car that turned out to be a sales success for the company, and more than 301,000 of these found their way to new homes in 1974 alone. This is one of those cars, and the past 46-years have treated it fairly kindly. Barn Finder Pat L spotted it for us, and I have to say thank you for that. The Maverick is located in Los Angeles, California, and is listed for sale here on craigslist. The asking price has been set at $15,000 OBO.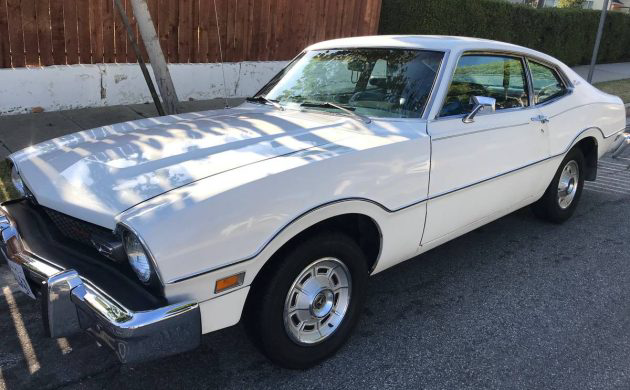 The White Maverick presents well, and a life in California means that this is a rust-free survivor. The paint shines beautifully, and the panels appear to be straight. This model year marked the first for the Maverick to wear the 5mph bumpers at both ends, and you certainly can't miss them. I accept that these were required by law, but I'm probably not alone in feeling that they didn't do the car's styling any favors. Regardless, they are in good condition. The same is true of the remaining exterior trim, while there are no visible flaws with the glass. The styling of the Maverick 2-Door has always interested me because I thought that it was a natural for Ford if they had ever considered a hatchback version. I doubt that this would have ever been a serious consideration because when the Maverick was released, the Pinto was waiting in the wings to fulfill that role. Still, a Maverick hatchback with fold-down rear seats could potentially have been another sales winner for the company.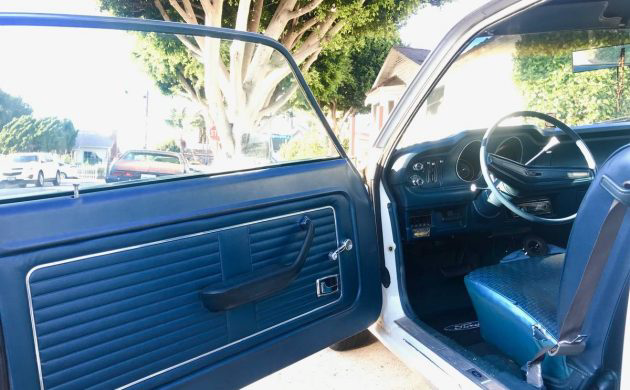 The Blue interior of the Maverick generally appears to be very tidy and has survived the UV rays remarkably well. The front seat upholstery is badly worn, especially on the base. It looks like it might have already been replaced once, but a repeat performance wouldn't go astray. I searched the internet for replacement covers, but I didn't have a lot of luck on that score. Having said that, it wasn't a particularly thorough search. A bit more time and effort might produce better results than I achieved. The dash and remaining interior trim seem to be in good condition, as does the carpet. If you were hoping for a lot of optional extras in this car, then the chances are that you will be disappointed. Given that it has spent its life in a warmer climate, I was surprised to find that it doesn't feature air conditioning. The owner has recently fitted a Bluetooth stereo, so that will help to keep the owner relaxed on hotter days.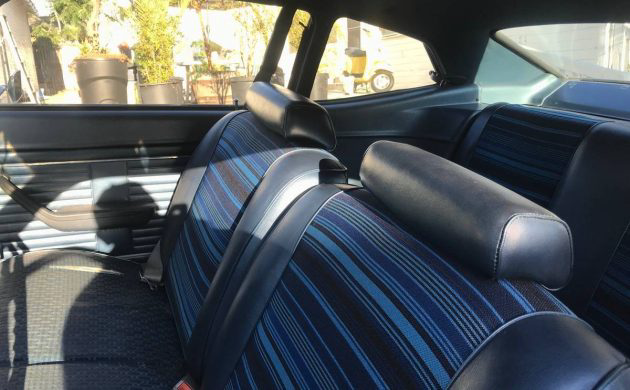 The owner doesn't supply any engine photos, but we know that the Maverick comes equipped with a 250ci six-cylinder engine, which is coupled to a 3-speed automatic transmission. This was the biggest six available in the Maverick and produced 91hp. That isn't bags of power, and when you combine this fact with a vehicle weight of 2,921lbs, it is no surprise that the journey down the ¼ mile took 20 seconds. What this car could do was cruise at 70mph on the freeway all day long. The news here all seems to be positive. The Ford has had a recent service, and the transmission was flushed at the same time. Not only aren't there any fluid leaks anywhere, but the car starts the moment you hit the key. Until recently, the owner was using the Maverick as a daily driver. He states that there are no issues with this car.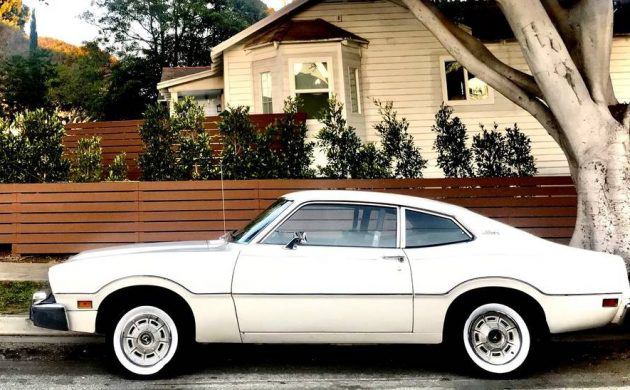 When Ford introduced the Maverick in 1970, they intended to phase the model out by the end of 1975. However, it proved to be resilient enough to soldier on until the end of 1977. During that time, Ford managed to sell more than 2.1 million cars, which cemented its place as a sales success. My biggest concern with this car isn't its condition, because that is undoubtedly above average. The asking price is a worry. This sort of money is not unprecedented for a six-cylinder Maverick, but those cars are usually faultless. The seat upholstery does hurt the vehicle and makes me wonder whether the seller will get his asking price. Still, he has put "OBO" next to it, so that is a question that might be worth asking.