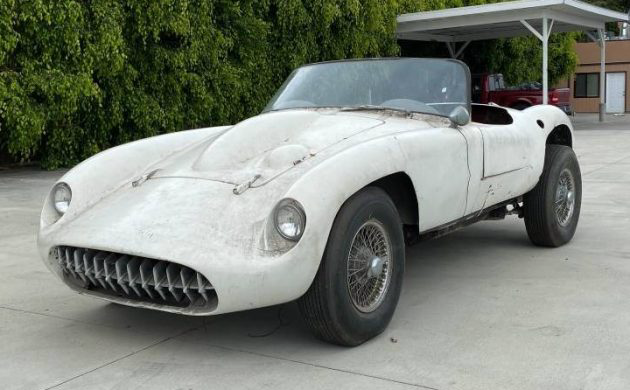 It is an interesting proposition, picking up a project that stalled early in the process. On the plus side, you're not hampered by being halfway through someone else's vision of the perfect car. But then, you might just be buying a collection of disjointed components without a clear plan for, or the possibility of, success. Either way, a stalled project is exactly what we have in this 1960 Corvette packaged with a Devin fiberglass body. Advertised here on craigslist for $16,000 and located in Los Angeles, it's definitely something you won't see every day. Many thanks to Larry D for the tip!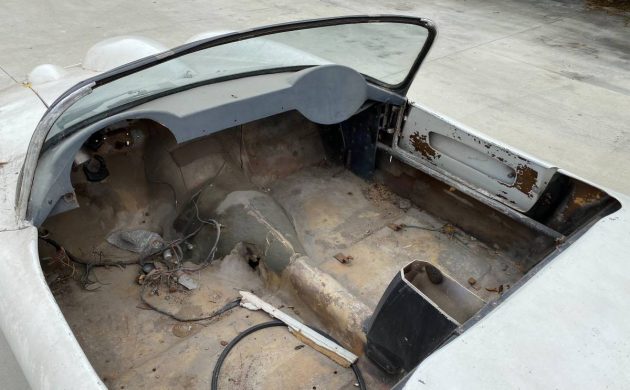 Bill Devin was a product of the same postwar California racing scene that produced so many of the custom manufacturers of the fifties and early sixties. Having made his money in dealerships and developed a passion for racing, he took the next logical step and began producing his own cars in the form of fiberglass body kits (although at least one model, the Devin D, was offered with a chassis). These kits were fitted to a variety of platforms, ranging from custom tube frames with any engine that could be made to fit, too (inevitably) the Beetle. Many were paired with British roadsters and racked up impressive wins on the track.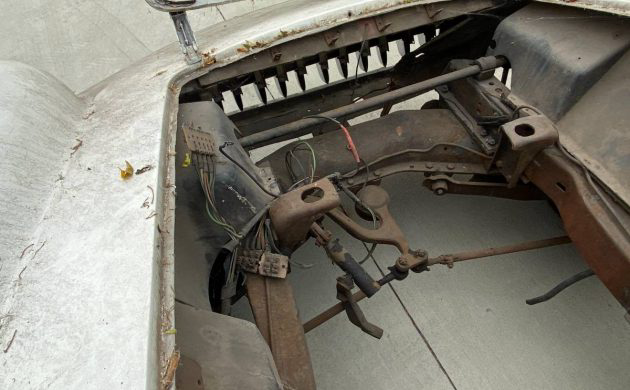 This might be the reason that the body doesn't seem to mesh well with the frame it currently rests on. I'm not going to say that it can't fit, but it doesn't seem to at the moment; that 108″ Corvette wheelbase is a far cry from the measurements of a Triumph or an MG. To emphasize the positives, this does mean that we get a pretty good look at the frame, which seems solid. Although they're not shown in the ad, the seller states that a 1960 327 and a four-speed come with the car. Also included but not pictured is a dash and steering column (with the VIN), and a clear California title.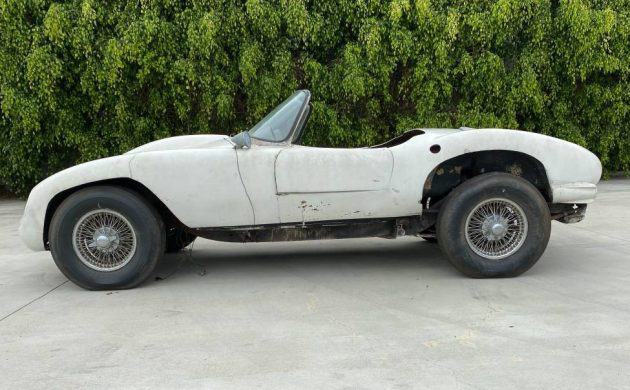 This may be a case where you're not buying a car so much as a collection of parts plus a title. Given the possible issues with fitting the body to the frame, it might be a better route to negotiate an amicable divorce and pair the chassis, engine, and drivetrain with a salvageable C1 body. On the other hand, if it could be made to work, you might just wind up with a unique machine well-positioned to both chew asphalt like bubblegum and steal the show at any vintage event. Which way would you go with this one-of-a-kind find?