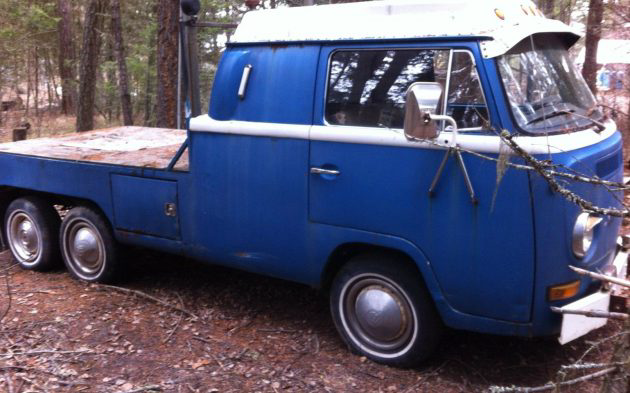 This unusual VW Bus has been chopped up and extended to create a rig that is only limited by your imagination and budget. It also seems like it's being used as a casting call for Discovery Channel show, Welder Up. This latest form of reality entertainment is new to me, but I'm guessing based on the listing found here on eBay that the Bus is both for sale and a potential recruiting tool for non-welding hobbyists to get their ride featured on the West Coast Customs of the fabrication world.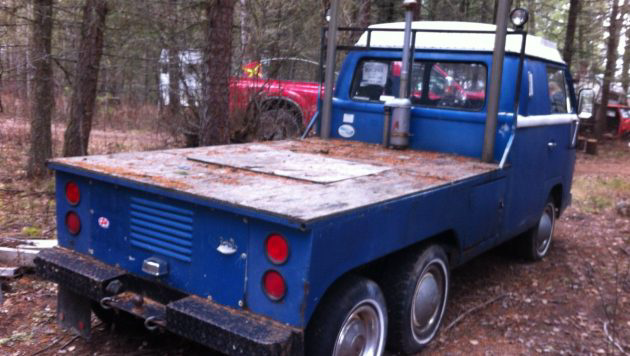 The Bus has no engine and a transmission that needs repair. It is also said to need further fabrication work to be considered complete (which is odd for a show / entertainer that specializes in selling eye-popping custom products and expects owners to fork over between $75K – $150K for the build). The smoke stacks and dual rear axle are perhaps the most memorable aspects of this Bus conversion, but rather meaningless at the moment without a powerplant.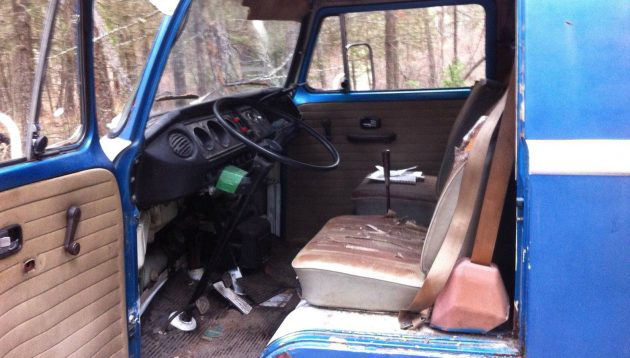 The cabin looks decent, and remains original despite the extra space created behind the front seats. On that note, why aren't any photos included of what we'd presume to be sleeping quarters or extra seating behind the front row passengers? Seems to us that's one of the more appealing parts of this conversion – a Bus that still provides sleeping quarters in the Westfalia tradition but also makes it possible to tow a Formula Vee racecar or other air-cooled project behind it.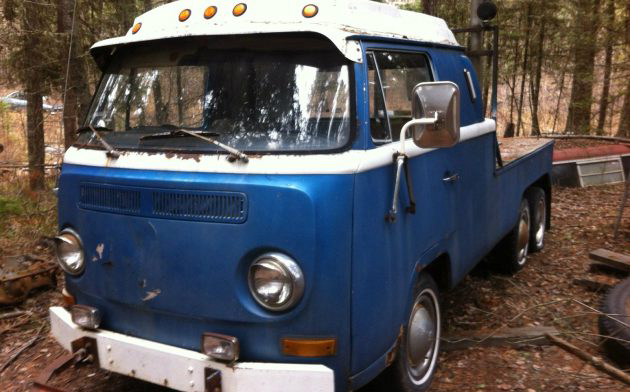 It's hard to tell from the photos, but it also appears there's rust in the cab corners and under the windshield seal, so despite all of the fabrication work, rust repair still hasn't been addressed. We'd also remove the "custom" front bumper and replace with an original chrome unit, and obviously source a VW badge for the nose. Despite the odd manner of selling both a vehicle and an audition spot, this custom Bus could be a one-of-a-kind creation for the next owner without the need to make it past a casting call.