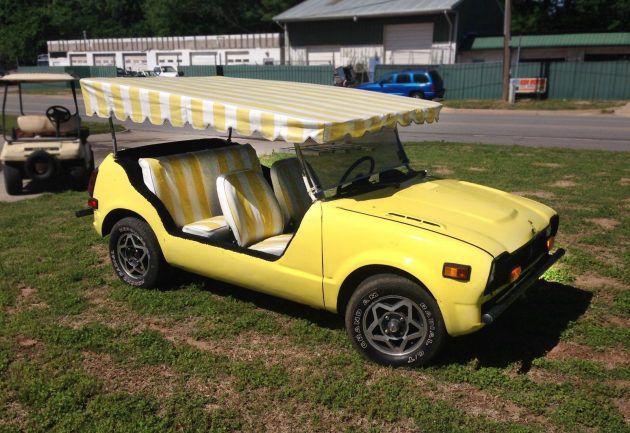 No, this isn't the vehicle that they used on Fantasy Island, but if a regular Honda Civic isn't wacky enough for you, maybe this custom 1973 Honda Jolly would be? This unusual vehicle is on eBay with a buy it now price of $5,000 or you can make an offer. This is one located possibly as far from any tropical island as you can get: Oklahoma City, Oklahoma.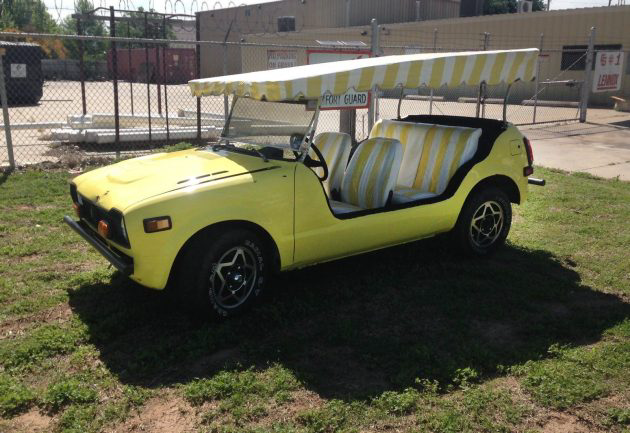 I don't know what the market would be for this car, some sort of tour company? A Fantasy Island reunion? That would be a small reunion, no pun intended. It looks like a lot of work went into this conversion, hopefully it was strengthened structurally since the entire top half of it is gone and it was obviously lengthened. The seller says that it's "street legal, special wheels & tires, will run on beach sand, lightweight approx. 1400 lbs."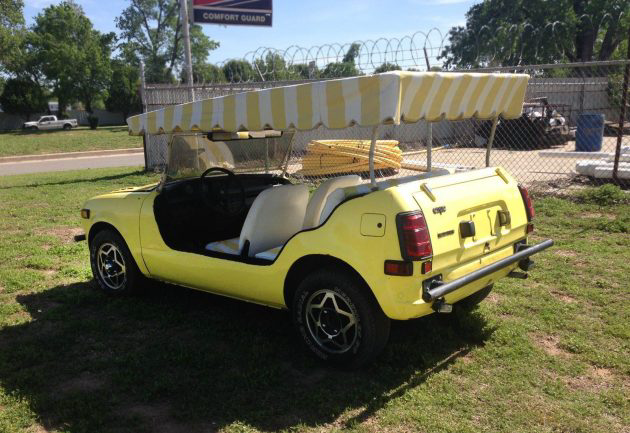 You've probably all see the famous Fiat Jolly, and of course if Jamie had one this is what it would look like.. Other companies made them, too. They were usually for resort areas and maybe there's a resort in Oklahoma City that I don't know about, or just that someone there liked it and bought it for their collection. It sure looks like it was well done but there are no detail photos at all, and of course there are no engine photos, silly! What a question to ask about an online ad!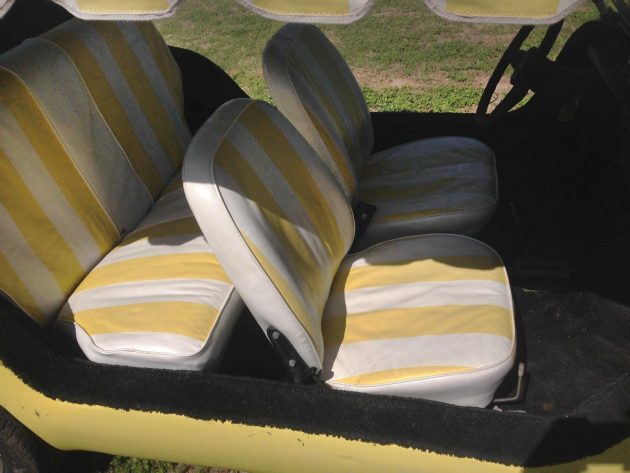 But, speaking of engine, the seller has a couple of things to say about this one: "Strong overhead cam hemi engine with about 55 hp & 85 mph top speed, two speed semi automatic" and then they go on to say that this "car has been parked for the last 5 years & is not running @ this time, due to fuel issues basically carburetor & fuel tank & no brakes, This could cost up to $500 to have it fixed." This would have been fantastic if it would have had the typical wicker-like seating instead of hot, sticky vinyl, but it looks like it's in decent condition from what's visible in the only interior photo. You'll want to have this one checked out pretty thoroughly if you can't check it out yourself. Would any of you have a use for this thing? Maybe a Barn Finds theme park ride?