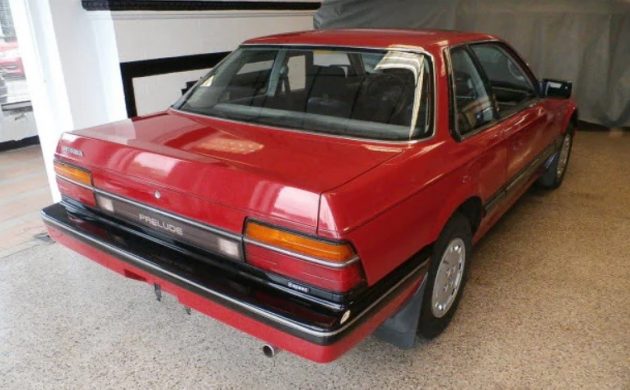 One of my favorite discoveries remains ordinary cars traded in at the dealership that was purchased new at decades earlier. It really is like stepping into a time machine when gently used versions of cars that some of us covet today were being swapped with new models daily. Now, that certainly doesn't happen much anymore, but seeing preserved specimens like this 1983 Honda Prelude pop up as part of the used car inventory at a new Honda dealership rekindles some of that nostalgia from days wandering the lot when my parents' cars were being serviced. This Prelude is in exceptional condition and equipped with the preferred manual transmission, and you'll find it here on the Lamacchia Honda for $8,995.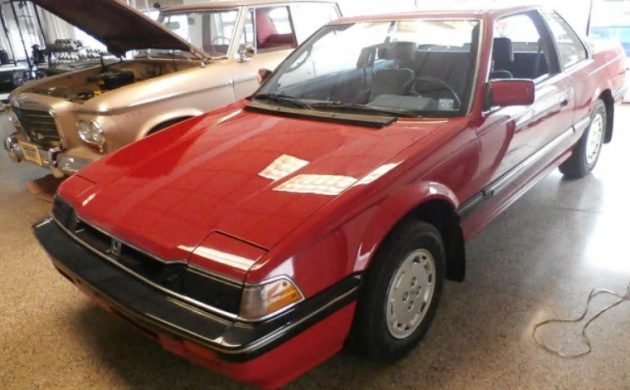 The Prelude shows very well, with nicely preserved black trim, shiny paint, and all of its original trimmings still attached. Factory hubcaps, mudflaps, and lenses all look to be in fine shape, not to mention a ding- and dent-free body. The Prelude strikes me as an example that resided with one or two careful owners for many years, the kind of folks who didn't see it is particularly significant that they were driving what has become a collector car of sorts down to the local dealer to swap it for a new Accord or CR-V. There's certainly nothing as special as a car like this sitting on any Honda dealer lot at the moment, so perhaps they felt a twinge of remorse as they drove away in yet another sleep-inducing CUV.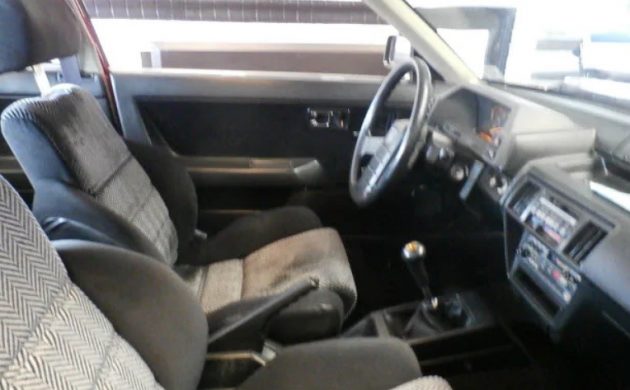 At first, considering it was likely an older owner that traded it in, I was fearful it would have the less desirable automatic transmission. The previous owner not only kept their sporting Honda in immaculate condition; they also optioned it the right way, with the silky smooth Honda 5-speed manual. The Prelude of this era left the factory with thickly bolstered sport seats, a sharp three-spoke steering wheel, simple driver controls, and an airy greenhouse thanks to thin pillars and plenty of glass. The cabin shows no signs of damage or heavy wear-and-tear, and mileage is reportedly just under 120,000. The Honda retains its original (and rare) factory cassette deck.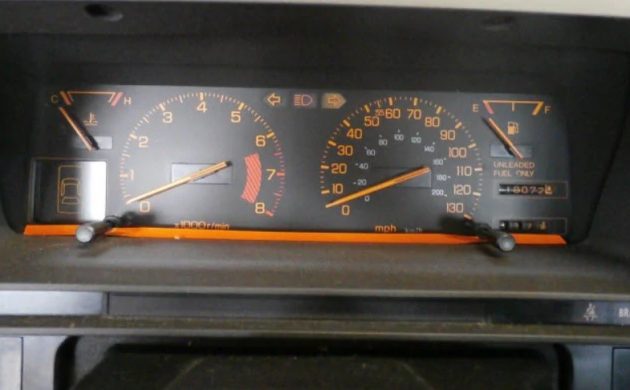 I always loved the orange-on-black instrument cluster that Hondas of this era featured, both for being crystal clear in terms of organization and seemingly inspired by dedicated race cars of the same era. Just look at the tach, even – that detail of when you enter redline territory is so artfully integrated, it's hard to believe this wasn't a big dollar performance car when it was new. Lately, clean Preludes, Civic Si's and CRXs have been commanding strong money, and if this car was on eBay, I bet it would sell for more than the asking price. They don't come along like this too often any more, and many are being snatched up before even being listed for sale publicly – I'd buy one now if an 80s-era Honda has been on your short list.