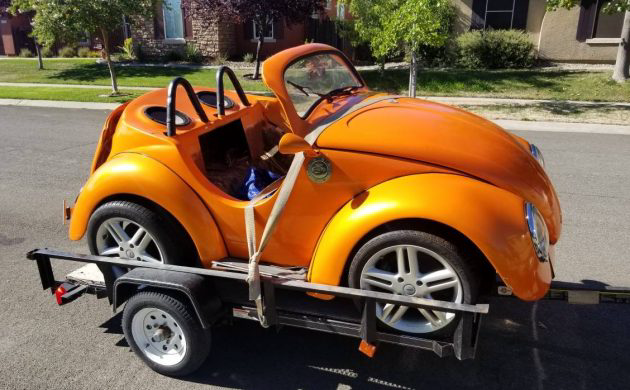 There's plenty of automotive trends I will never understand, but I can generally appreciate almost anything if it has wheels and an engine. Sadly, this shortened VW Beetle does not have a drivetrain at the moment, and it's also one of the few customization jobs I will never quite grasp the intent behind. Shortened VW Buses and Beetles have long been popping up for sale as forgotten projects, which would seemingly indicate at least some level of regret on behalf of owners who have made their already semi-impractical car even more so. This customized Bug is listed here on craigslist, and while the seller will entertain trades, he doesn't want your drugs or electronics.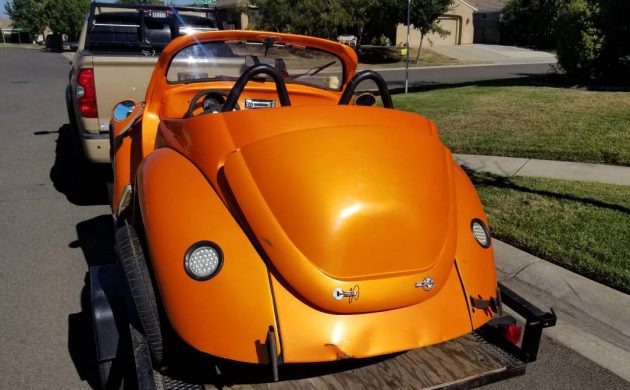 Thanks to Barn Finds reader Pat L. for the find. The seller is asking $2,000 for this curious oddball, which at least looks like it has an expensive paint job, or one meant to look expensive. The bodywork has obviously been extensively customized to facilitate the removal of the doors and most of the interior, along with creating a custom enclosure for subwoofers to thump directly into your brain. There's no longer any roof, but that's OK as you'll likely be dead long before any concerns about needing skin grafts on your forehead arise. There are some roll hoops, but I'm pretty sure those started life as a set of pool noodles, and have only been marginally reinforced since then.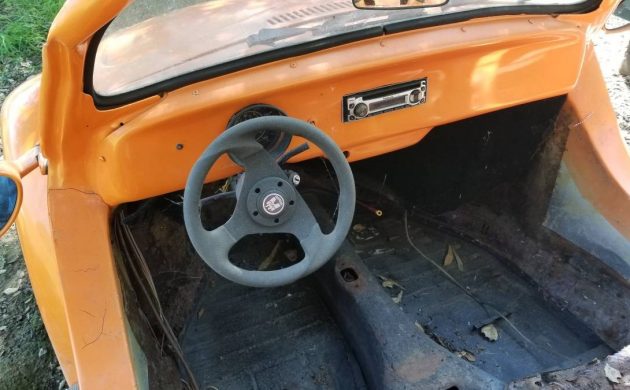 The interior features a radio and a steering wheel. That's it. Literally, there's nothing else. A close-up view of this area of the car would likely tell you whether the bodywork was done to a high degree, but I really can't see someone hiring Chip Foose to chop their Beetle in half and weld it back together with half the floor removed. The seller notes the body is only resting on the chassis, so that combined with the missing engine and interior tells you that there's a long way to go before this project is finished. Since the listing doesn't mention the interior being included, and that converting the seats and carpet to work in the new shortened confines will require some work, I'm guessing you're on your own for comfort.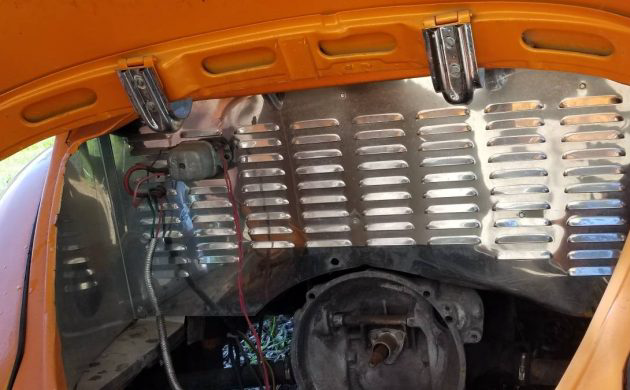 The seller notes that while the belly pans are new, the heater channels are rusted. With no engine, the possibilities are endless for making this Beetle an even more reckless contraption than it already is. The seller had plans to throw a motorcycle engine from a Harley-Davidson inside here, but those never materialized. He suggests you could go "…completely off the rails" and install a small block Chevy, but I'm not sure how much fun that would be – staring death in the face every day, and all. This cut-up Beetle is more likely to live out its days as a static display piece than as a running driver, and honestly, that's probably the best outcome for society as a whole. Would you drive it?