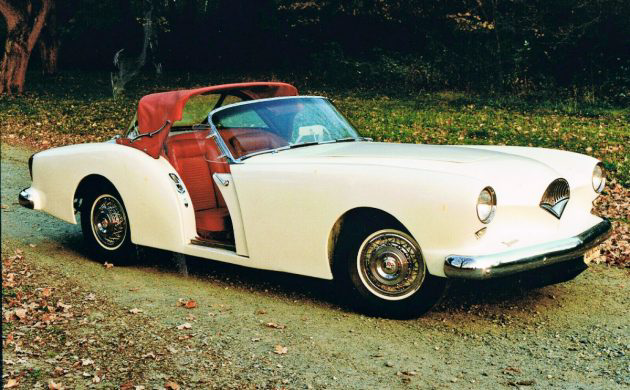 A lot of the cars we feature here on Barn Finds require some form of time, patience, elbow grease and likely some modest investment. But if you're working to fill out your high-end car collection and you need to check off the box for a very nice, mostly original, low mileage 1954 Kaiser Darrin "survivor", you might want to take a look at this car. This Darrin can be found here on eBay and it's located in Belvidere, New Jersey. The prices that I saw online for several other Darrins ranged from about $140k to $200k. The Buy It Now price for this Darrin is $157k or you can make an offer.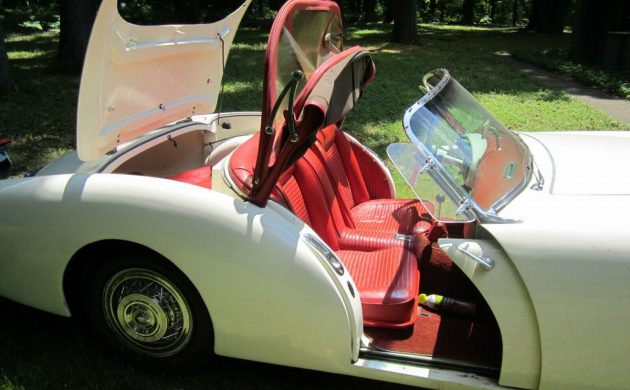 The Kaiser Darrin was conceived as part of a movement in Detroit to compete head-to-head with European roadsters being imported and sold in the United States in the post-WWII period. The Kaiser Darrin was built for just one model year in 1954 and only 435 production Darrins and 6 prototypes were built. The Darrin was one of the final automotive design achievements for Howard "Dutch" Darrin who had great impacts with Packard Motor Cars and others. This Darrin is supposed to have just over 12k original miles, original interior and one repaint in the original white color. Included in the sale is a "massive" collection of rare Darrin parts.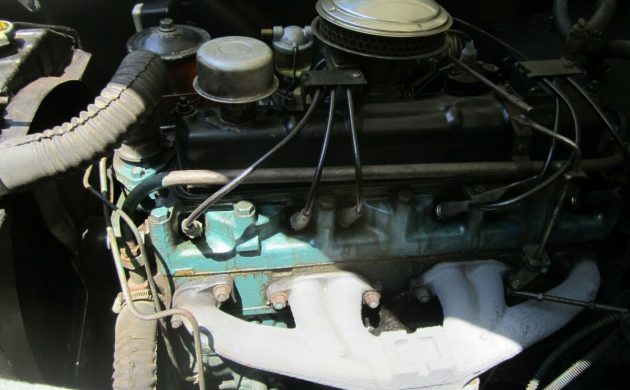 The engine for the Darrin is a 161 cubic inch F-head in-line six rated at 90hp. The performance was pretty poor so a variety of the Darrins were eventually retrofitted with superchargers or multi-carburation. Six of the Darrins were re-engineered with Cadillac V8s and at least one of these was reported to have been raced in that configuration. This Darrin has the standard six-cylinder with a single carburetor and 3-speed manual transmission with overdrive. Looks to me like the engine is in nice running condition but could probably stand some maintenance and detailing.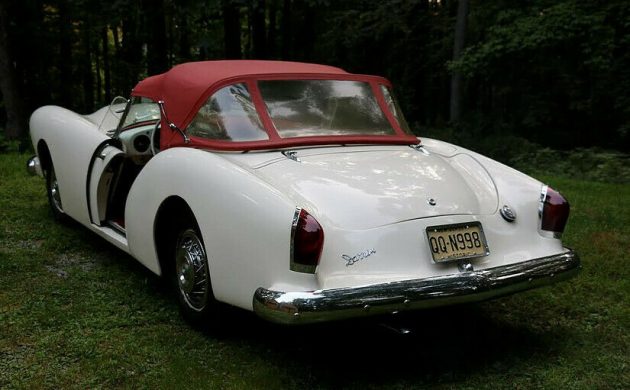 I found it noted that the Kaiser Darrin was the first American car built with a fiberglass body, technically beating the Corvette to market by a matter of days. The style of the Darrin with its unique pocket doors that slide on tracks into the front fender wells was appealing to many and it's a desirable collector car for some today. The Darrin has taken its place in automotive history as one of the first American luxury sports roadsters – I sure wouldn't mind test driving one of those Cadillac V8 powered versions. You'll find an interesting article on these Kaiser Darrins here in Hemmings. So are you ready to pop for that six-figure price? Tell us what you think of these Darrins.