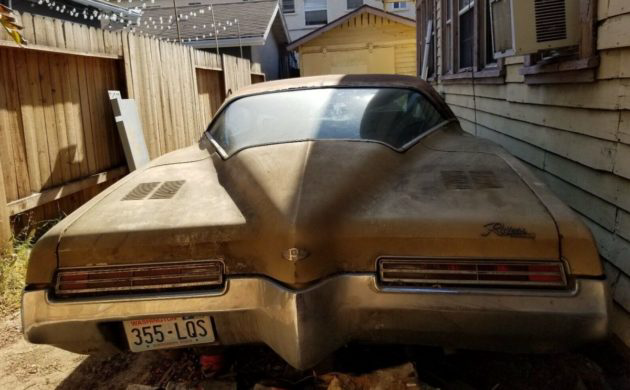 The year 1971 was a big one for GM. The full-sized "B" body cars became even fuller-sized, the Vega (and its on-going saga) was introduced and power started to trend downwards in compliance with the newly legislated Clean-Air Act. One new for '71 GM vehicle that sometimes got overlooked was the Buick Riviera. In a time when many domestics were barge-like and generic-looking, the Riviera stood right out the way a Motorama vehicle from a by-gone era did, capturing richly deserved attention. That being the case, this example, located in Garden Grove, California and available here on eBay, is worth a closer look. It is available for a current bid of $1,025, reserve not yet met.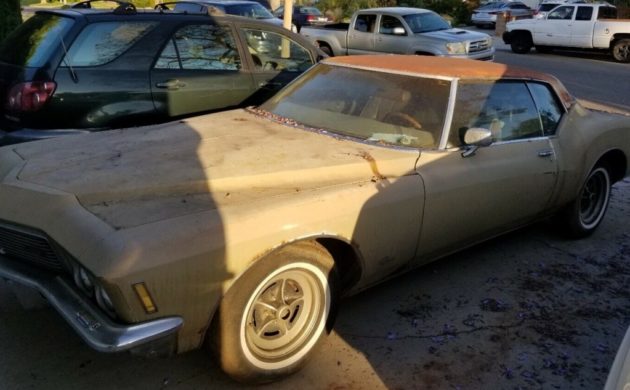 I don't live in California but I have a family member that does and I take fairly frequent trips to the greater LA area. The variety of cars that you find there, whether still in daily service, or squirreled away in someone's driveway is amazing. Southern California really is a mecca for all things automotive, new and old. Now this example Riviera has a Washington state plate adorning both ends but this Buick really has the, "I've been sitting out in the hot, dry sun too long" look about it. The seller states that he has had this car for five years but there is no detail regarding what amount of time that it spent in what location.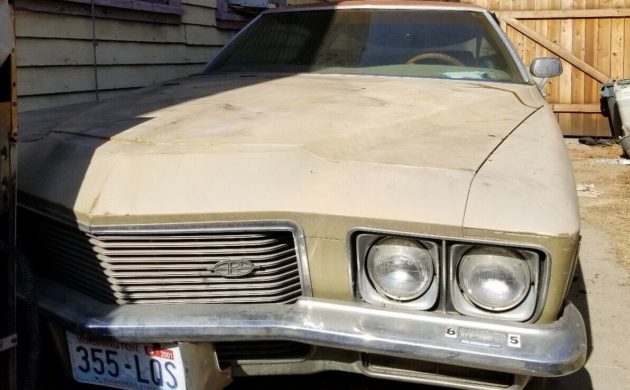 And while the finish has that sun-baked look about it, the front fenders are exhibiting rust-through which indicates this Buick has had other residences (Washington State or more) besides SoCal. While the rust is notable in the fenders and a bit in the quarters, it's not too pervasive based on what is revealed by the images. There is no word regarding the underside (frame) or floor integrity but I would imagine that it's still sound. Based on C-pillar trim, I would say that this Riviera had a one-time vinyl roof covering; it's probably best that it's gone considering what happens, over time, to the steel roof panel underneath. Speaking of the C-Pillar, the first time I laid my eyes on a '71 Riviera, I thought C2 Corvette inspired, I still see that influence in the rear portion of this car. Finally, notice the vents in the trunk lid. That was the new for '71 GM creation of Flow-Through Ventilation. Essentially, you couldn't turn off the HVAC fan and it ran constantly when the ignition system was on. It circulated air in through the cowl and out through the trunk lid via the vents. For the most part, but not entirely, the vents disappeared from GM cars in '72 but not the ventilation system.
Under the hood is Buick's big 455 CI V8 engine which developed 330 gross HP. The seller claims that the carburetor needs to be rebuilt, based on the last motoring event, but there's no word on how long ago that was or how this Riviera ran and drove. I would assume that the engine will have the usual issues encountered in a car that has been sitting for a while. The sole transmission employed in '71 was the Turbo-Hydramatic 400, three-speed automatic. The only other mechanical reference made regarding this Buick is that the suspension has play. That could mean a myriad of things that could be minor or a bit more involved.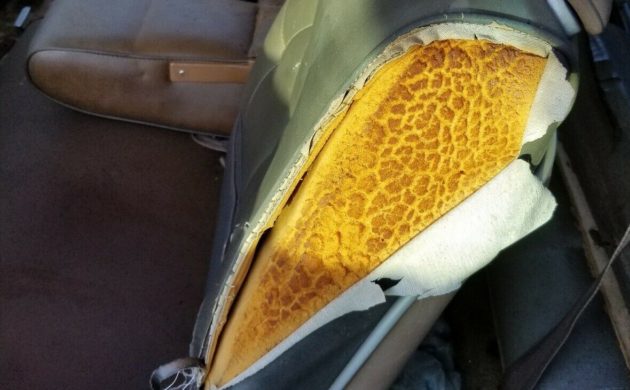 The interior continues with the sun-stroke vibe. The upholstery and door cards are coming apart and the glue holding up the rear-view mirror is now unglued – a sign of sitting in the sun too long. There are no comprehensive images of the interior provided, just snippets, but it would appear that the carpet is intact but dirty and worn. While there is no clear view of the dash pad, there is a telling image of the tops of back seat backrest and the sun, green-housing its way through that big panoramic rear window, has worked its magic on it. I would expect the same for the dash pad.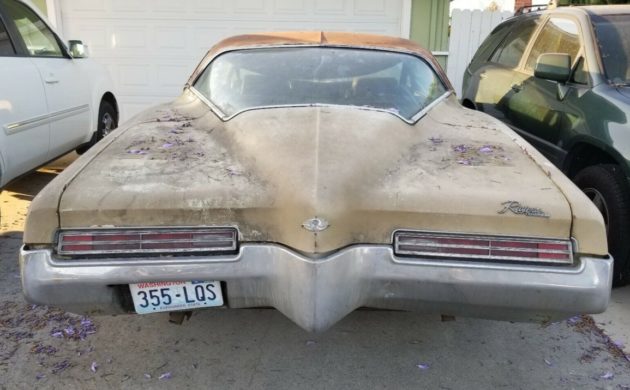 This Buick Riviera is a nice find! It needs some identifiable work and I'm sure there is plenty that is unknown too but it's trending at a pretty low bid value at this point so this car could be a good basis for a restoration project. This version of the Riviera was pretty spectacular on introduction, it showed what domestic auto builders, with some imagination, could still design and build in spite of tightening Federal regulations. The seller has included some images of what this Riviera could be; I think I'd like to return it to its original form and just enjoy it as Buick intended. So what do you think, still salvageable and worth the effort?