You have to hand it to Italian automobile designers, even when they're beat-up and worn out, they're still stylish, and IMHO, this 1967 Alfa Romeo GT Junior is no exception. This European spec version needs help, in both the aesthetic and mechanical departments, so let's look it over and sort it out. It is located in Novi, Michigan and is available, here on Facebook Marketplace for $15,000.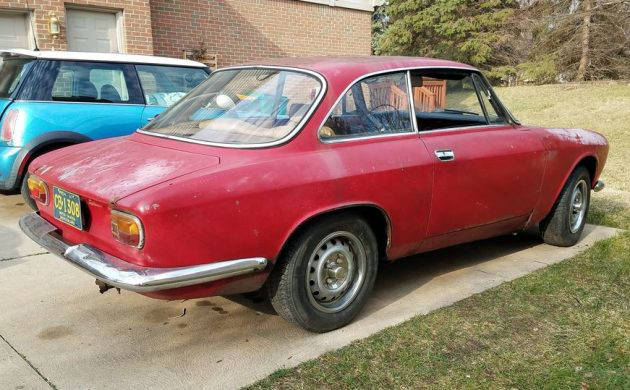 The GT Junior, also known as the GT 1300 Junior was offered between 1965 and 1977 (in '74 the name was slightly altered to 1.3 GT Junior). Based on the Guilia, the GT Junior, utilized a smaller engine to avoid the tax that would have been levied on a larger engine-equipped model in the home market. Performance wasn't overly robust though the GT Junior, with its 101 gross HP (89 net), 1300 CC four-cylinder engine, could claim a top speed of 100 MPH and a 0-60 dash in the twelve-second range. The GT Junior sold about 91K units over its thirteen-year span or an average of 7K per year.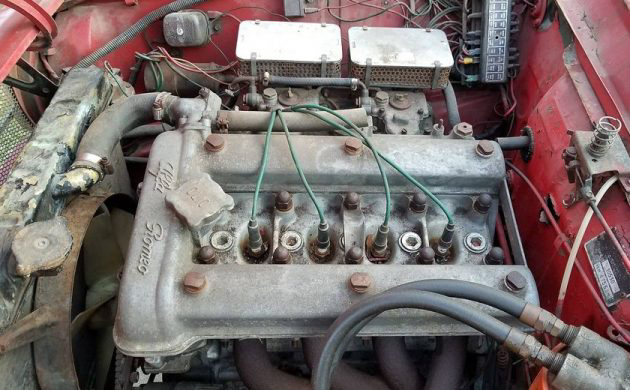 This example presents a surprise under its bonnet as it is powered with a latter version of Alfa's 130 HP, 2000 CC, in-line, four-cylinder engine, breathing through a pair of Weber carburetors. While the specific engine origin is not disclosed, it's probably from an early '70s 2000 GT Veloce. And the performance should notably best that of a 1300 Junior's standard powerplant, but it won't in this case as it's a non-runner. Gear changes occur via a five-speed manual transmission.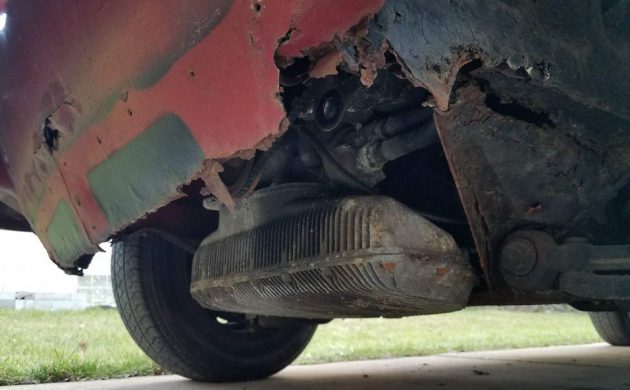 Making the statement, "Requires the usual rust repairs for a vintage Alfa Romeo" could be an open-ended cause for concern as '60s vintage Alfas are no strangers to rust that frequently manifests itself in many different places. This Alfa appears to be afflicted in the lower fender legs, the trunk lid, the front roll pan (seriously), and possibly, the rockers. Beyond that, there are surface rust blemishes dotted about. There are images of the underside and frankly, they just invite more questions as the view is suspicious. The seller does claim that the panel fit is "excellent" and the trunk pan looks to be sound. The heavily oxidized finish comes as no surprise.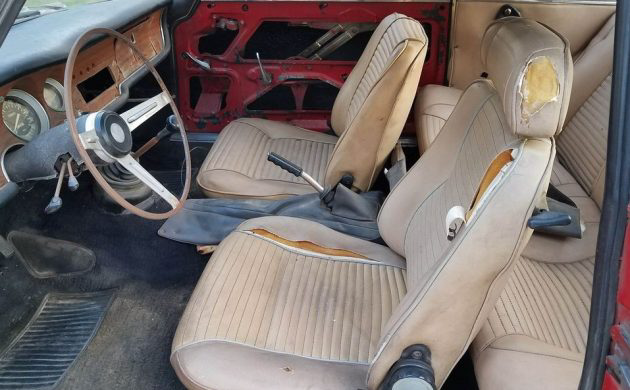 The interior, sadly, is pretty rough. There is split upholstery, a worn and misfitting wood instrument panel, with noted vacancies (the radio?), missing door panels along with the passenger seat headrest.  The interior would be a very inviting environment in a corrected fashion, as it is purposeful, somewhat like a German car, but with a bit of Italian flair tossed in for good measure.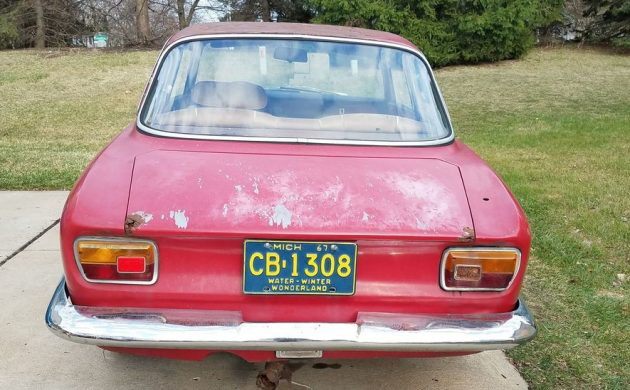 I like what this Alfa could be, and I'm sure that I would have thought highly of it before it got to the "Needs complete body and mechanical restoration" stage. But looking at it as it sits, with its rust and its non-running status, the price seems a bit optimistic wouldn't you agree?